One of my main goals when I started Budget Bytes 11 years ago was to be able to maintain a well rounded diet with plenty of fruit and vegetables, despite working with a very limited budget. Today we're facing a new challenge—limited grocery access. The world-wide pandemic is making it difficult to stay stocked with perishable grocery items, like fresh produce, and once again I'm focusing on creative ways to keep vegetables in my diet, despite the current challenges.
So today I'm rounding up some fruits and vegetables that you can buy and keep on hand for weeks (or even months) to make sure your diet isn't void of vegetation. Below you'll see some of my favorite long lasting produce options, along with links for ways to use them. I hope this round up inspires you to make the most of what's available, and enables you to make many delicious and inexpensive meals in the weeks ahead!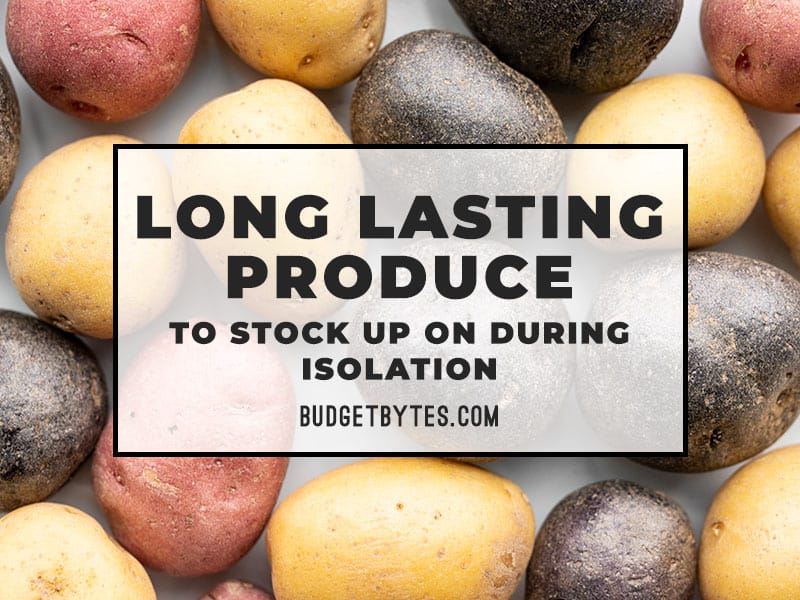 Stock Your Pantry and Freezer with These Fruit and Vegetables
This list is divided into three sections: fresh, frozen, and canned. Each section will include my favorite items, storage tips, and links to recipes where the ingredient can be used. The list is not all-inclusive, so if you have some favorites that aren't listed below, feel free to share with the rest of us in the comments below!
Fresh Vegetables: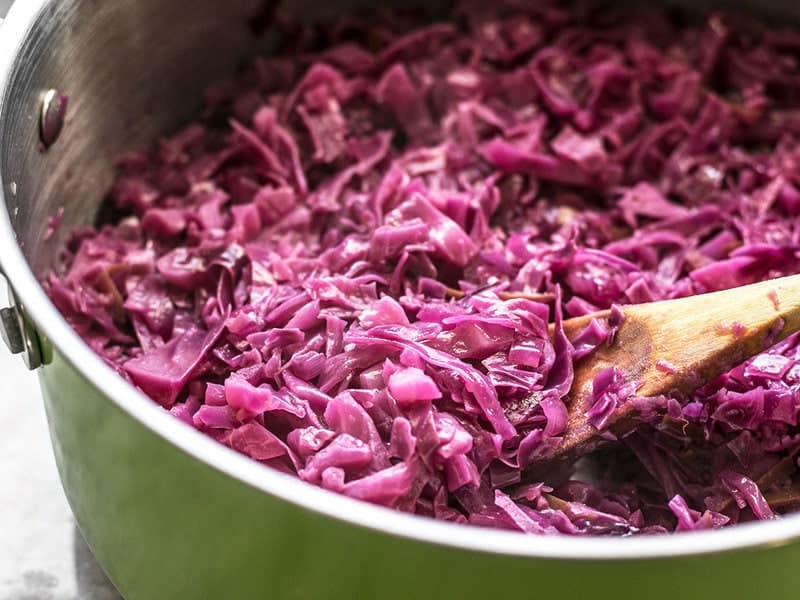 Fresh Fruit: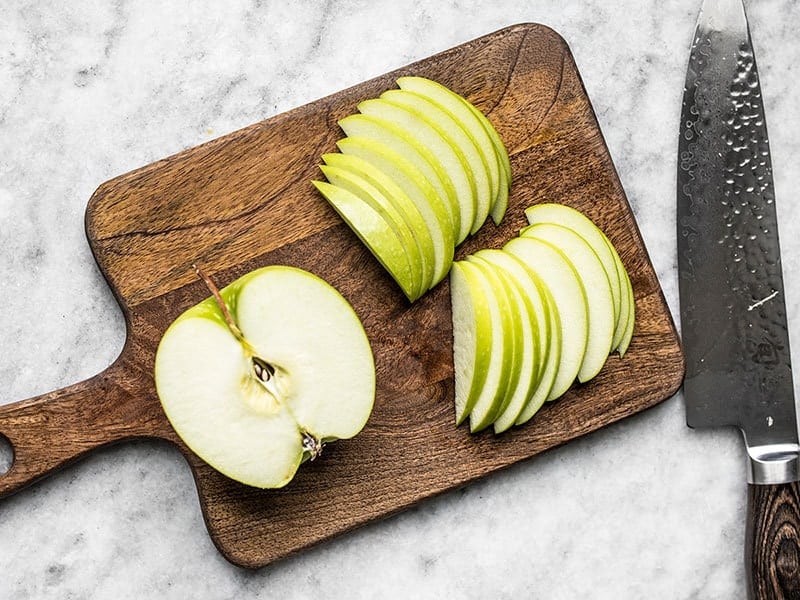 Frozen Vegetables:
I lean heavily on frozen vegetables all year long. Not only are they convenient (usually pre-washed and pre-chopped), but I don't have to worry about using them before they go limp. I can use any amount that I need, and stash the leftovers in the freezer for later. Here are my favorite picks: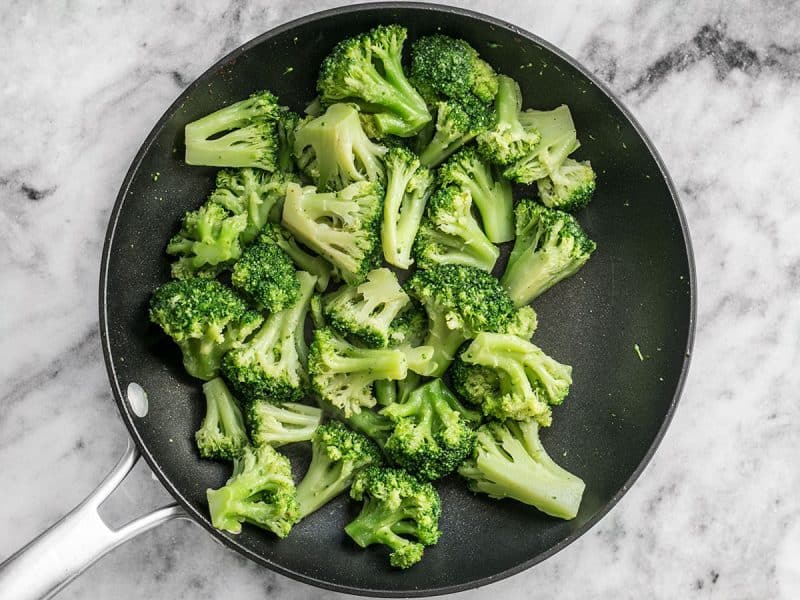 Frozen Fruit:
Pineapple – Chopping fresh pineapple can be quite a task, so I like to buy it frozen (pre-chopped, yay!). Frozen pineapple can be added to stir fries (Sweet Chili Chicken Stir Fry Bowls), Smoothies (Pineapple Protein Smoothie), or even used to make salsa (Easy Pineapple Salsa).
Melon – I like to eat frozen melon just as a snack (it's like natural popsicle bites!), but it's also great to thaw and add to a bowl of cottage cheese, or mix with feta and mint for a quick refreshing salad.
Blueberries – Frozen blueberries are my favorite way to get a little dose of antioxidants. I add them to my oatmeal and yogurt on a regular basis (Blueberry Almond Overnight Oats), but they're also great for baking (Blueberry Buttermilk Coffee Cake).
Strawberries – Strawberries are great for adding to your homemade smoothie packs, adding to yogurt or oatmeal, or making a homemade frozen cocktail (Strawberry Rosé Slush). ;)
Avocado – I'm seeing peeled and cubed frozen avocados more and more in the stores these days. While I haven't tried them yet, I think they would make a great alternative when fresh are out of season and prices are sky high. Frozen avocado would be great for adding to smoothies, topping tacos, adding to salads, making guacamole, or filling enchiladas (Black Bean and Avocado Enchiladas).
Mango – Mango is another fruit that can be kind of a pain to peel and chop, so frozen mangoes are super convenient. Frozen mangoes are great for smoothies, adding to stir fry (Mango Coconut Tofu Stir Fry Bowls), puréeing into sauces, or making mango salsas.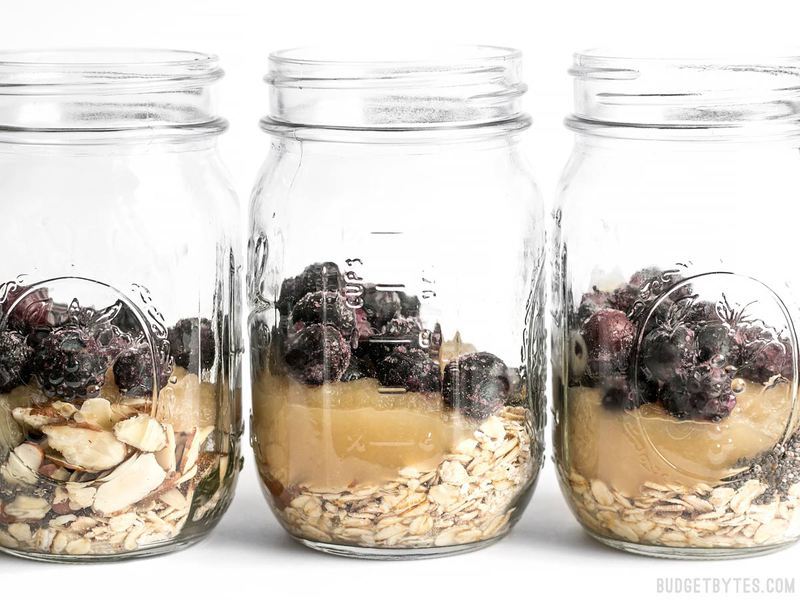 Canned Fruit and Vegetables:
While canned fruit and vegetables are my last resort option, I still consider them to be far better than no fruit or vegetables at all. Canned fruit and vegetables do sacrifice a little on the flavor and texture side in exchange for a nearly indefinite shelf life, which can be extremely valuable, especially in times like these.
For those worried about the nutritional content of canned fruits and vegetables, I've asked our consulting Registered Dietitian, Tori Watters, to weigh in on the subject. This is what Tori has to say:
"Although canned produce has a bad reputation, it can be an affordable, accessible, and convenient option. When shopping for canned vegetables, look for "no salt added" varieties. When shopping for canned fruits, look for those packed in 100% juice or water. Most canned goods can be drained and rinsed to further remove excess salt or sugar. When preparing meals for those with particular tastes and texture preferences, all servings of vegetables count in meeting micronutrient needs. Finally, as with any type of food, preparation is key; therefore, the fats, seasonings, and sugars you add to your produce can be even more important than how it is purchased!" – Tori Watters, RD
Here is a quick nutritional comparison of fresh, frozen, and canned items so you can see how they generally compare: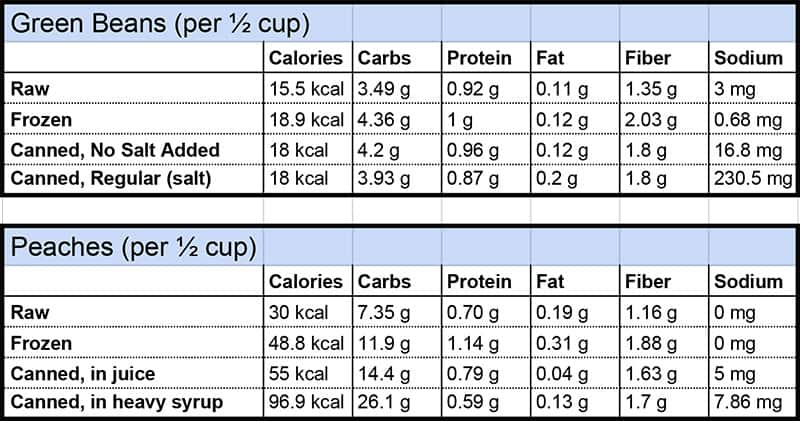 For more information on how and where we get our nutritional data, please visit our nutrition disclaimer.
Here are some of my favorite items to buy canned, even when supplies of other forms are not limited:
Tomatoes (diced, crushed, paste, sauce)
Artichoke Hearts
Water Chestnuts
Beets
Olives
Pineapple
What about you? What are your favorite long lasting fruits and vegetables, and your favorite ways to use them? Share yours in the comments below!