I'm a huge fan of keeping things simple in the kitchen. I buy basic kitchen tools and equipment that can serve multiple purposes, and leave the specialty gadgets behind. People have been making great food for thousands of years without tools dedicated to one task (hello, banana slicer, I'm looking at you!) or electronic gadgets that are supposed to make your life easier, but really just clog up your countertops and cabinets. So I've made this list of kitchen tools and equipment that will help you run an efficient, no-frills kitchen.
You don't need to purchase all of these things before you begin making meals at home. Instead, think of this as a goal list of items that you plan to acquire over time. These are my go-to kitchen basics. These are the things that make my kitchen work.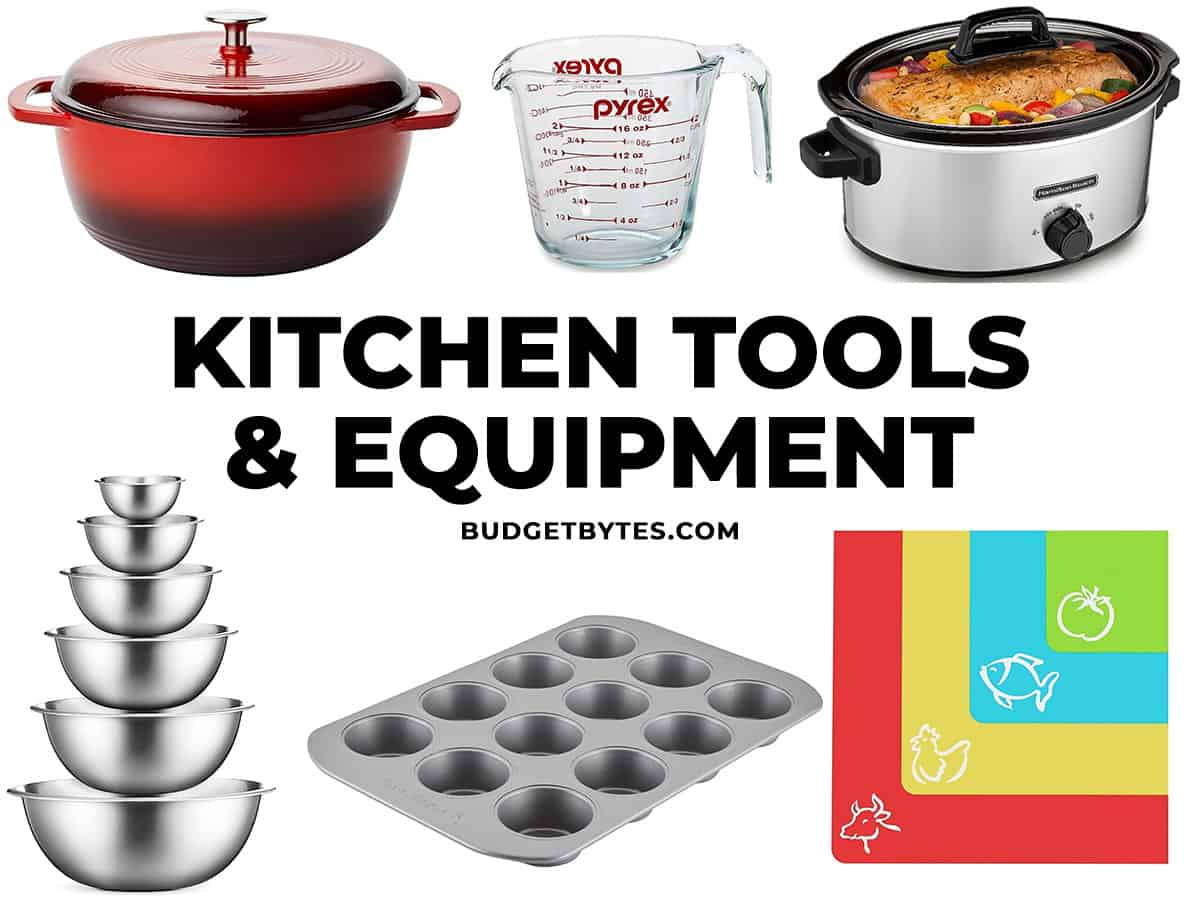 Pots & Pans
The most important quality to look for when purchasing pots and pans is the thickness or weight of the metal. If you buy pots and pans that are constructed out of thin metal, they will not cook food evenly, and you will have difficulty achieving good results with recipes. I have had two sets of pots and pans that have worked well for me, the Simply Calphalon Non-Stick set, and the OXO Tri-Ply Stainless Steel Pro set, as well as a few cast iron pieces. If buying pieces individually, I suggest the following sizes and types:
Tip: I like to buy pieces with glass lids, when possible, so I can see what's happening inside the pot without removing the lid and letting steam escape. I also try to get pieces that do not have plastic on the handle, so they can go from stove to oven, if needed.
Bakeware
Prep Tools & Kitchen Gadgets
Storage and Supplies
Appliances
I don't use many appliances, but these have gotten GOOD use in my kitchen!
What are your "must-have" kitchen basics? Share your knowledge and experiences in the comments below!