What is Budget Bytes?
We believe good food doesn't have to be complicated or expensive. We believe you can create meals that you're proud of, meals that make you feel full and healthy, meals that make you want to brag on social media, meals that will make you want your leftovers (no, really). We believe you can have all of this without spending your whole paycheck, buying a bunch of fancy kitchenware, or spending all day in the kitchen. We believe you can spend less and enjoy more.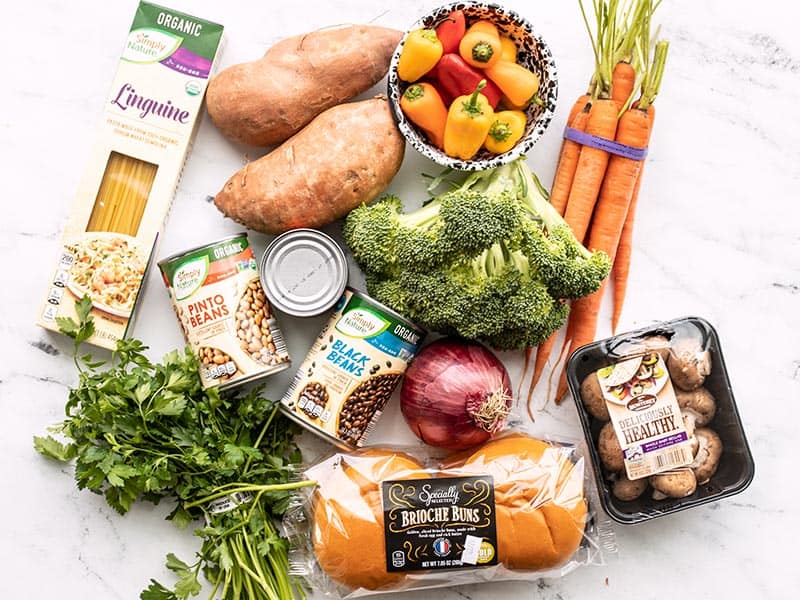 Our History
Budget Bytes was born in 2009 when founder, Beth Moncel, was drowning in student loan debt and trying to make ends meet on a meager hourly wage. She began calculating down to the penny everything she was spending on food. After a few quick calculations, Beth started noticing some patterns… Some ingredients were budget busters and some were budget savers! So she started to strategically craft recipes, tweaking the ratios of budget-savers and budget-busters, always making sure to use simple ingredients that would also leave her satisfied. Being the nerdy number cruncher she is, Beth couldn't wait to share the recipes with the world.
Since the launch of BudgetBytes.com, Budget Bytes has been teaching people all around the world how to cook with their simple recipes and step-by-step photo instructions. We now have a team of recipe creators, social media masters, and techy number crunchers to keep the budget recipes flowing! You can find our print book at your nearest book store, our mobile app in the App store, or come visit us on every major social media platform. We hope you stick around, explore our extensive recipe archives, and whip up something delicious!
Meet Our Team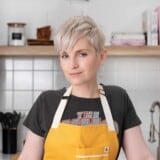 Founder
I'm a food lover, number cruncher, and meticulous budgeter. I love science and art, and the way they come together when I cook. I love to create, problem solve, and learn new things. Making great food is my passion, my purpose, and my favorite thing to share with others.
Senior Food Editor
Monti Carlo is a Puerto Rican food TV personality, food writer, and special events chef. The author of Everyday Caribbean and the upcoming cookbook, Spanglish, has also had her island-inspired recipes and essays published in The Washington Post, Bon Appetit, Men's Journal, and Today. Catch our Senior Food Editor doing her best not to talk with her mouth full on Netflix, Food Network, Cooking Channel, Tastemade, PBS, Good Morning America, The Today Show, and (of course) all over Budget Bytes!
Kelly Seaton
Community Manager
Kelly makes sure all things run smoothly behind the scenes at Budget Bytes. She's the friendly voice behind our customer service helping you find the perfect dinner, navigate tricky recipes, and get you all set with your meal plans. She lives in Colorado with her husband and three kiddos. She loves all things Colorado, hiking, skiing, and of course cooking!
Meet Our Content Contributors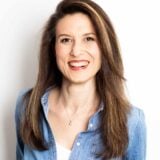 Contributor
Aysegul Sanford, aka Ice, is the author behind foolproofliving.com, where she shares healthy tried and true recipes that are made without the use of refined sugars. She grew up in Turkey but traveled throughout the world always on a mission to further broaden her knowledge of cooking and flavors. Her favorite toy is her camera and she is almost always in the kitchen taking pictures of delicious food.
Contributor
Carmy is the blogger behind carmyy.com where she shares ​​easy healthy-ish recipes from meal preps to weeknight dinners. She also created onepotonly.com where she shares recipes that only require one pot so cleaning up is a breeze on busy weeknights. Her goal is to share easy-to-follow recipes that help build confidence in beginner home cooks and make cooking enjoyable. She loves experimenting in the kitchen, taking cooking classes, and traveling to eat all the food. Carmy's parents immigrated from Vietnam to Canada, where she was born and raised in the Chinese-Vietnamese community.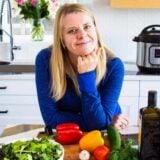 Contributor
Olena Osipov has spent the last 11 years building her website, ifoodreal.com, making it her mission for you to cook quick and easy healthy meals for your family. She grew up in Ukraine watching her grandma cook with real food. Now she combines her recipes with a sprinkle of nutrition education and budget and time-saving skills (as a mom of 2), to help you eat healthy while living a busy life!
Contributor
Cassie Heilbron is the creator of Cook It Real Good – a food blog that focuses on quick, easy and healthy recipes, with a bit of indulgence mixed in between for good measure. Cassie is from Queensland in Australia and loves to share her favourite Aussie recipes with her readers around the world.
Dalya Rubin
Contributor
Dalya is a trained chef who specializes in recipe development & food photography for her clients and personal food blog itsrainingflour.com. Dalya's main focus on her blog is healthful recipes that are gluten free and dairy free! Her goal is to encourage readers to be comfortable in the kitchen and to make her recipes their own, using whichever ingredients one has in their pantry. Dalya is always cooking up a storm in her Manhattan apartment turned photography studio & test kitchen!
Featured In:
Featured In: