I love to talk about how the principles for eating on a budget and eating healthy are so closely aligned. Fill up on whole grains, trade in some of your meat for beans, legumes, and vegetables, and stay away from packaged convenience foods! While they do run parallel, it's no secret that I also tend to rely on inexpensive pasta and rice to bulk up my meals. So, I often get the question, "What if I'm trying to watch my carbs?" This is a totally legit concern, so I've compiled this list of 45 Budget Friendly Low Carb Recipes to show that it's not impossible and there are other, non-carb dependent ways to fill up for less.
Take note, this is a LOW carb list, not NO carb. Since the term "low" is extremely subjective, you may have to browse past a few recipes that don't fit your own personal low-carb definition. This list contains recipes that don't rely on flour, pasta, rice, or potatoes. Beans are a grey area and are included in many of the recipes listed here. A few of the recipes may also contain a small amount of sugar or honey in sauces or marinades, but again, this is a low carb list, not a no carb list and a small amount of sugar is often needed to balance flavors.
In general, here are a few tips for bulking up your recipes without relying heavily on carbs:
Add inexpensive greens like cabbage, frozen spinach, or chopped kale.
Swap noodles for spiralized inexpensive vegetables, like zucchini or carrots.
Swap out rice for "riced" cauliflower. (I've seen pre-grated or "riced" cauliflower for a good price at Trader Joes.)
Hearty soups and stews are a great way to stretch meat without adding carbs. Fill the soup with other vegetables, thick broths, beans, or legumes.
45 Budget Friendly Low Carb Recipes
Since there are a LOT of recipes on this list, I've divided them up into five categories: poultry, pork, beef, seafood, and vegetarian. Instead of including a full photograph for each recipe, I've created collages and listed the recipes below for faster browsing. I hope you enjoy!!
Low Carb Poultry Recipes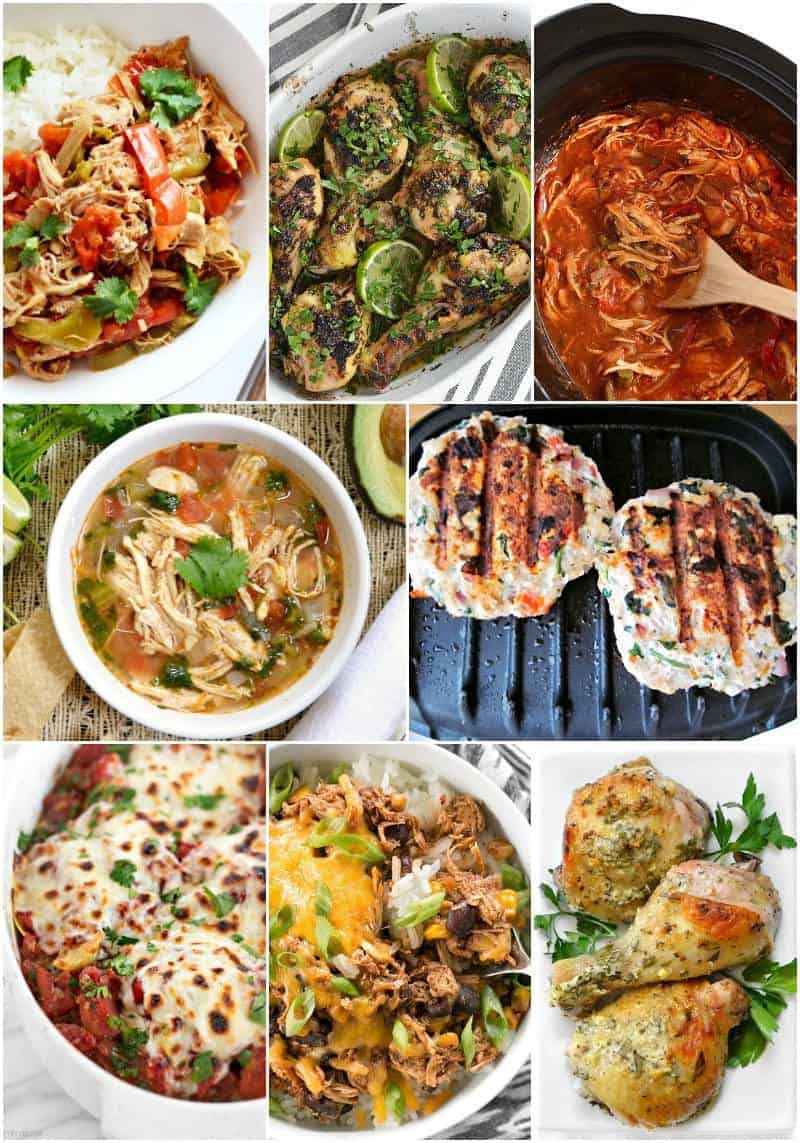 (Listed left to right, top to bottom)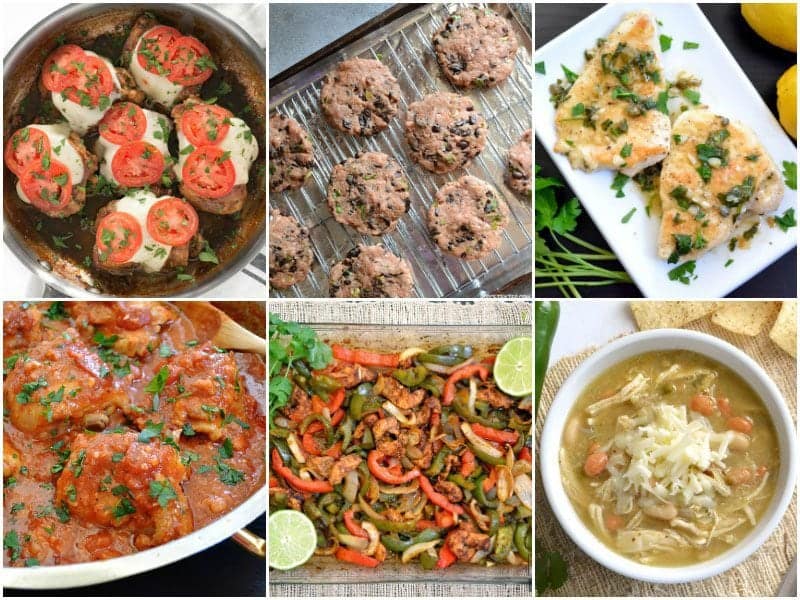 (Left to right, top to bottom)
Low Carb Pork Recipes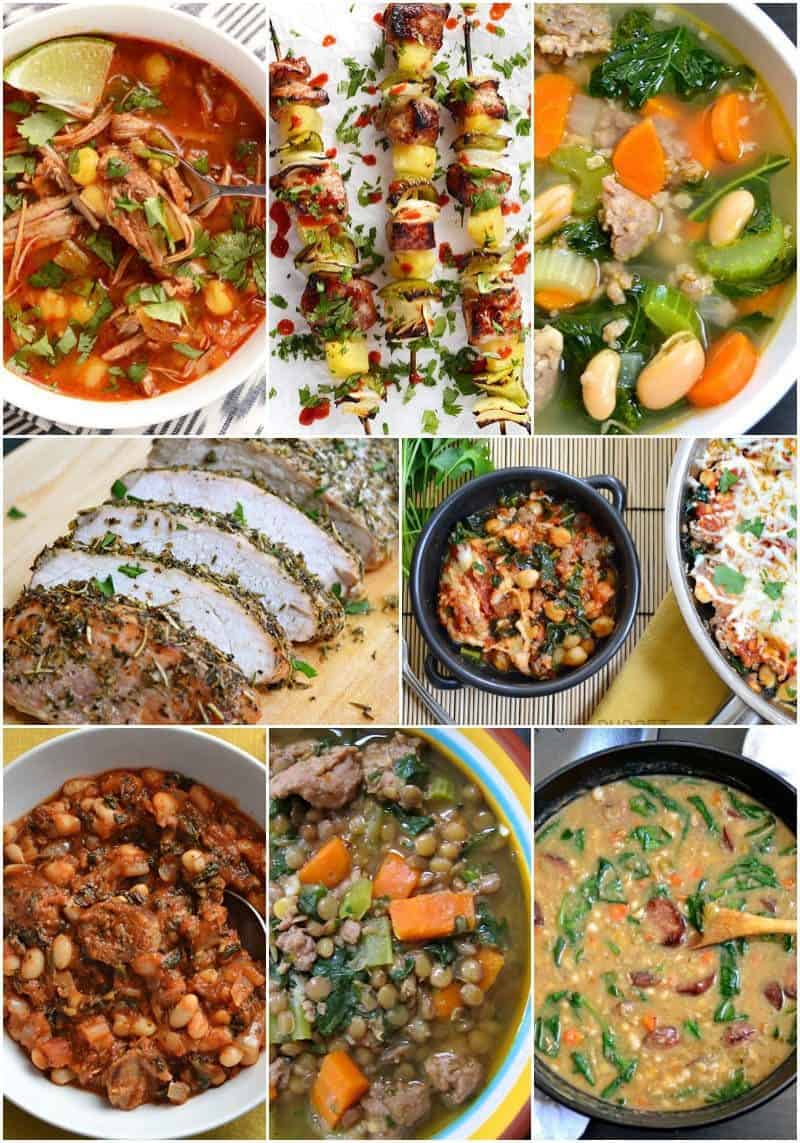 (Left to right, top to bottom).
Low Carb Beef Recipes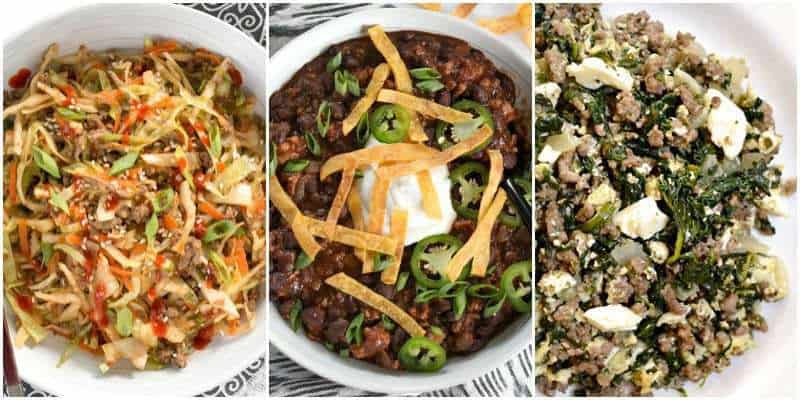 Weeknight Black Bean Chili (oops, this can be made with ground beef OR turkey)
Low Carb Seafood Recipes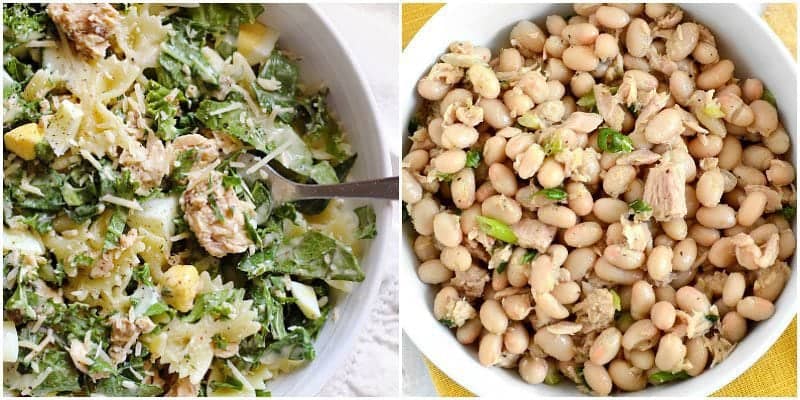 Kale & Salmon Caesar Salad (sub more kale or white beans for pasta)
Low Carb Vegetarian Recipes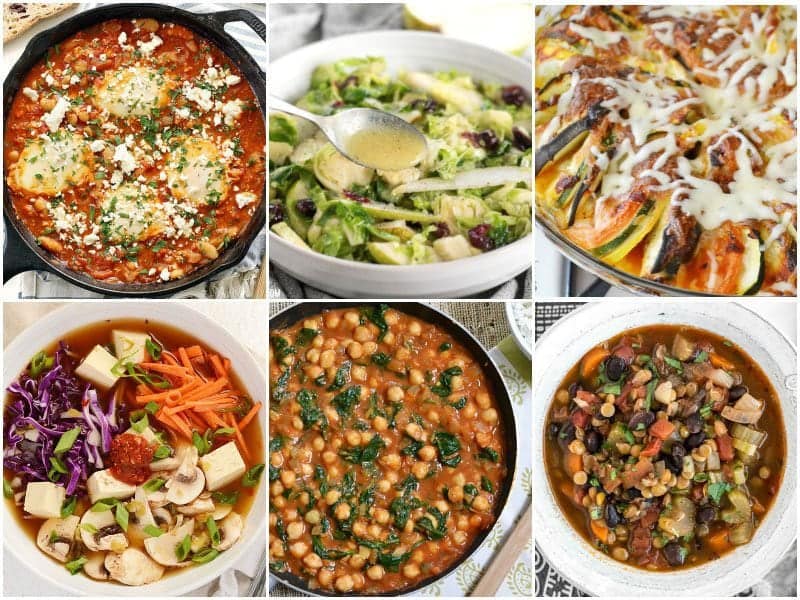 (Left to right, top to bottom)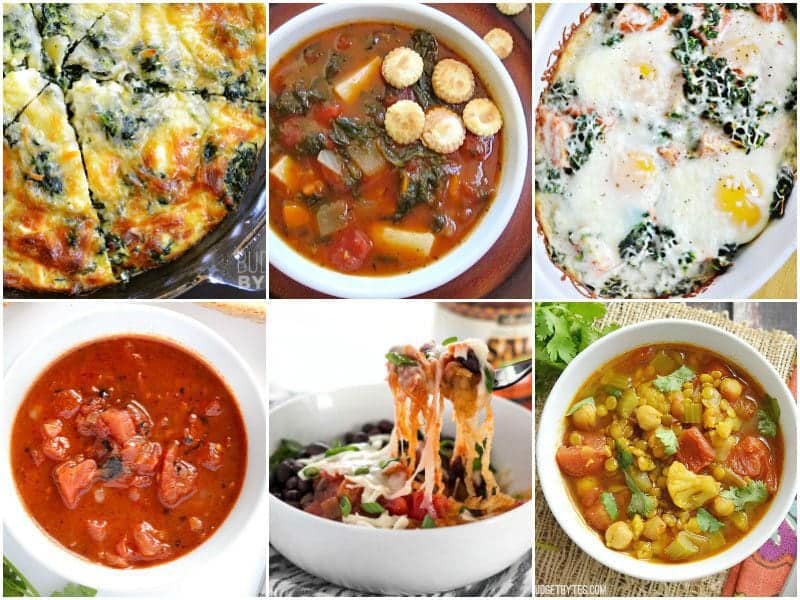 (Left to right, top to bottom)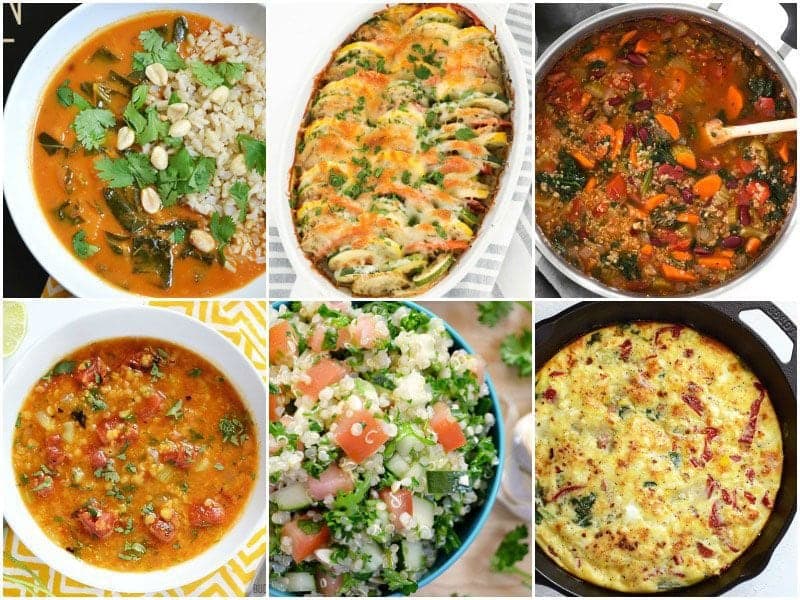 (Left to right, top to bottom)