10 Simple Homemade Salad Dressing Recipes
To DIY or not to DIY, that is the question. Whether you want to make your own homemade salad dressing because it's more delicious, cost effective, or because you have control over the ingredients, having an arsenal of homemade dressing recipes at your fingertips will help. While I don't always make my dressings homemade (more on that later), knowing how at leasts gives you the option and therefore control. So, that being said, here are 10 homemade salad dressing recipe to keep tucked away in your back pocket (or your browser's bookmarks) to use when you see fit!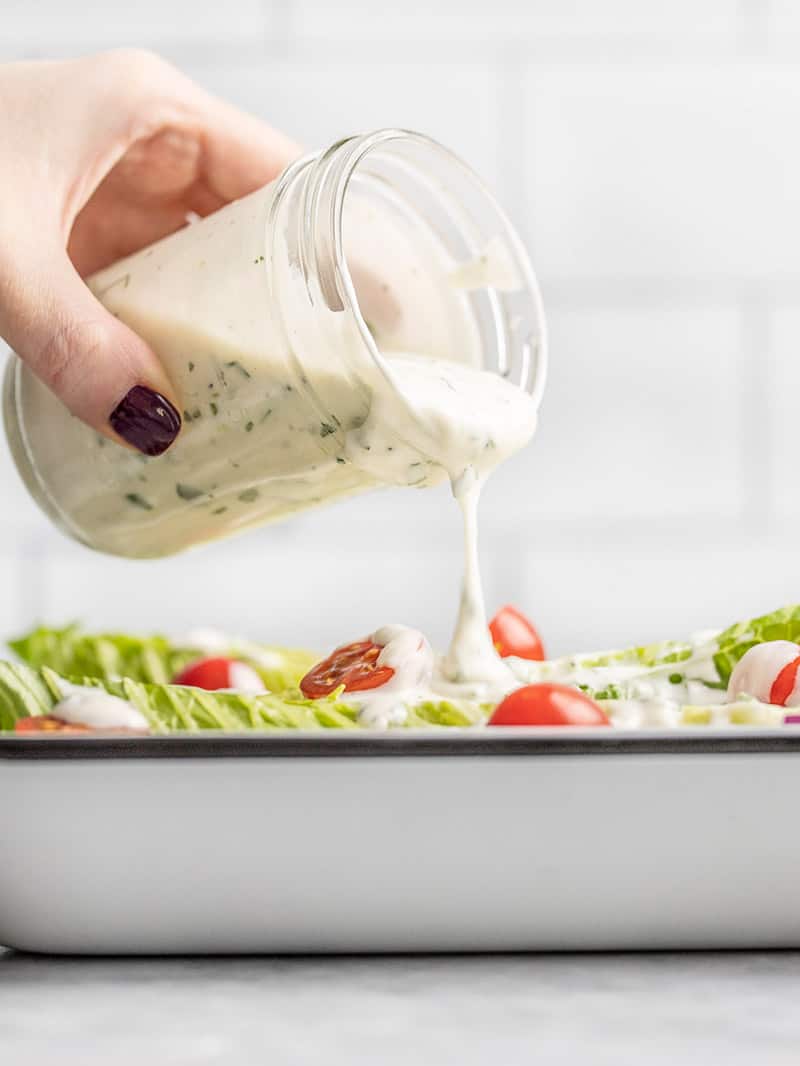 Why Make Homemade Salad Dressing from Scratch?
Spoiler alert: I don't always make my own salad dressing from scratch. Sometimes it makes sense to make it yourself, sometimes it it doesn't. I'll quickly run through the advantages and disadvantages to help you decide when and why it will be beneficial to make your own homemade salad dressing, and when to buy store bought.
Advantages of Homemade Salad Dressing:
You control the ingredients – you can avoid preservatives, stabilizers, allergens, and control other ingredients like sugar, fat, or salt.
It can be cost effective – if you already have the ingredients on hand, you can avoid making an additional purchase.
Fresh flavors – because you're mixing up the fresh ingredients, you can often times get a bigger flavor punch.
Small batches with fewer leftovers – reduce the amount of half used bottles in your fridge by mixing up small batches of dressing as needed.
Disadvantages of Homemade Salad Dressings:
Shorter shelf life – because homemade salad dressings don't contain preservatives, you generally want to keep them no longer than 5 days in the refrigerator.
It can be more expensive – if you don't already have the ingredients on hand, you buy really high quality ingredients, or the dressing requires an ingredient you don't normally use, it can become costly.
You can't make one serving at a time – if you are cooking for one and tend to eat only one or two salads a week, you may have a hard time using even a small batch of homemade salad dressing before it goes bad.
What do You Need to Make Homemade Salad Dressing?
You don't need a whole lot! Oil, vinegar, herbs and spices, and sometimes other ingredients like Dijon mustard, mayonnaise, citrus, or avocado. A basic salad dressing consists of these components: fat, acid, flavor, and an emulsifier (ingredients that bond to both fat and water to keep the dressing from separating). Here are some examples of each of those components:
Fat: olive oil, neutral oils (safflower, avocado, peanut, canola, grapeseed), tahini, peanut butter, avocado, sour cream, mayonnaise
Acid: vinegar (apple cider vinegar, rice vinegar, balsamic vinegar, champagne vinegar), lemon juice, lime juice
Flavor: garlic, herbs (basil, oregano, thyme, cilantro, chives), spices (cayenne, cumin, paprika, crushed red pepper), ginger, green onion, shallots, sugar, salt, pepper
Emulsifiers: mustard (Dijon, yellow mustard, coarse deli mustard), mayonnaise, egg yolk, honey
So, as you can see, many of those ingredients are shelf-stable pantry staples that you can keep on hand to whip up your own dressings on demand! If you don't have a well stocked pantry right now, just concentrate on buying one or two items per week and you'll be there in no time!
Working on that basic formula, here are 11 homemade salad dressings that you can start experimenting with!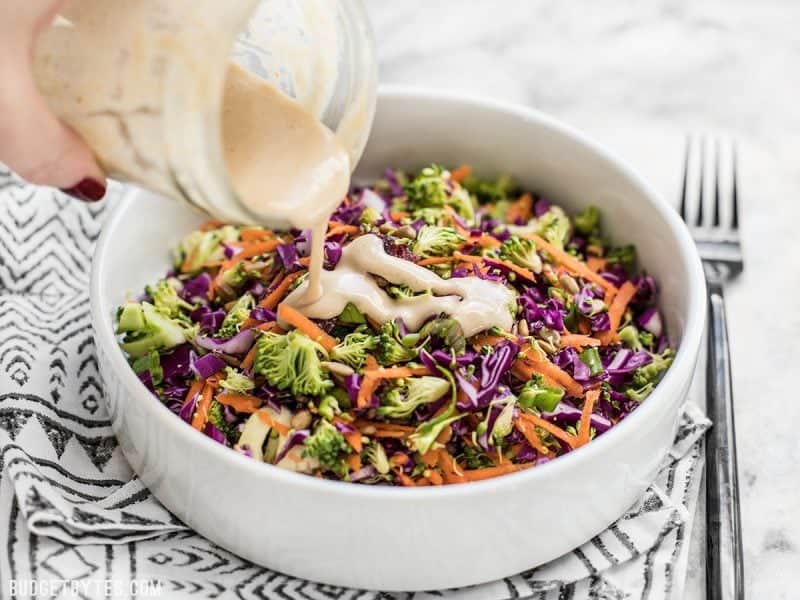 (pictured above: Sweet Crunch Winter Salad)

10 Easy DIY Salad Dressing Recipes: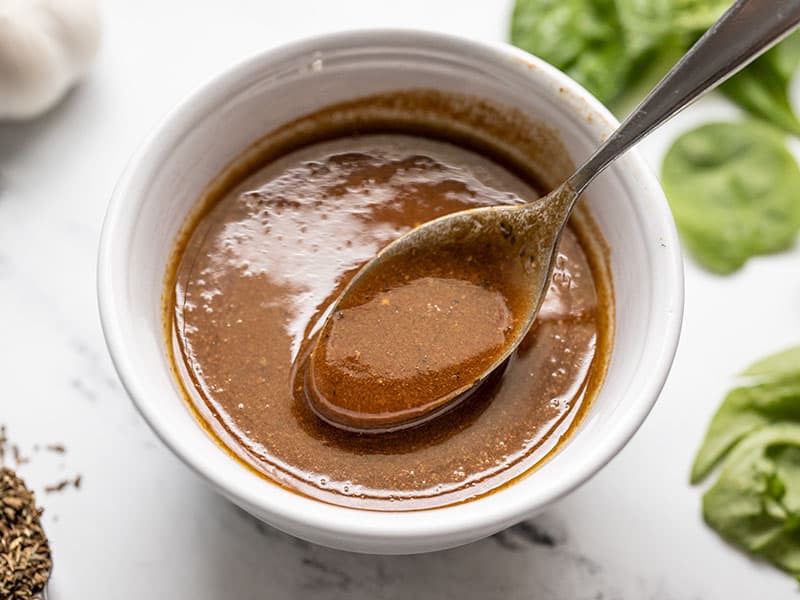 Easy Homemade Balsamic Vinaigrette
This super simple homemade balsamic vinaigrette is perfect for all your green salads and pasta salads and has several options for customizing!
Get the Recipe »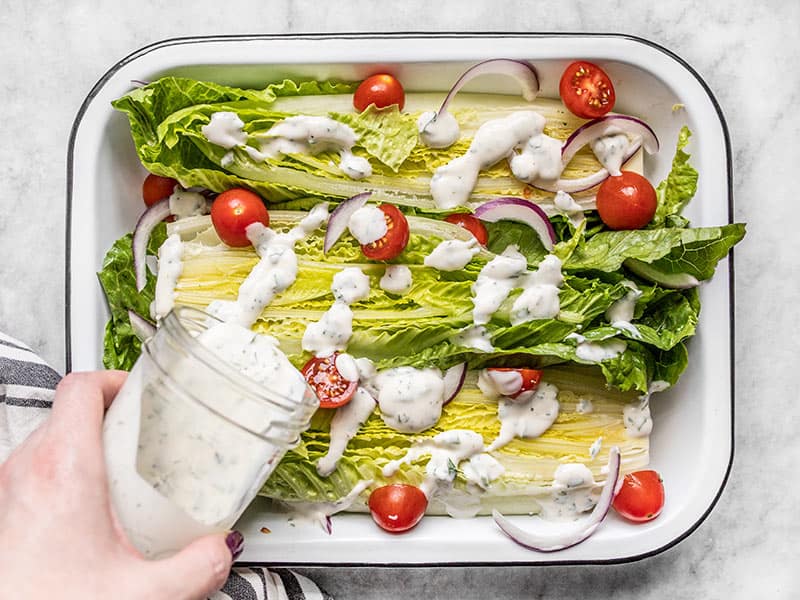 Homemade Ranch Dressing
Homemade ranch dressing is creamy, tangy, and fully of savory herbs and spices. Drizzle on your favorite salad, or use as a dip for vegetables and chips!
Get the Recipe »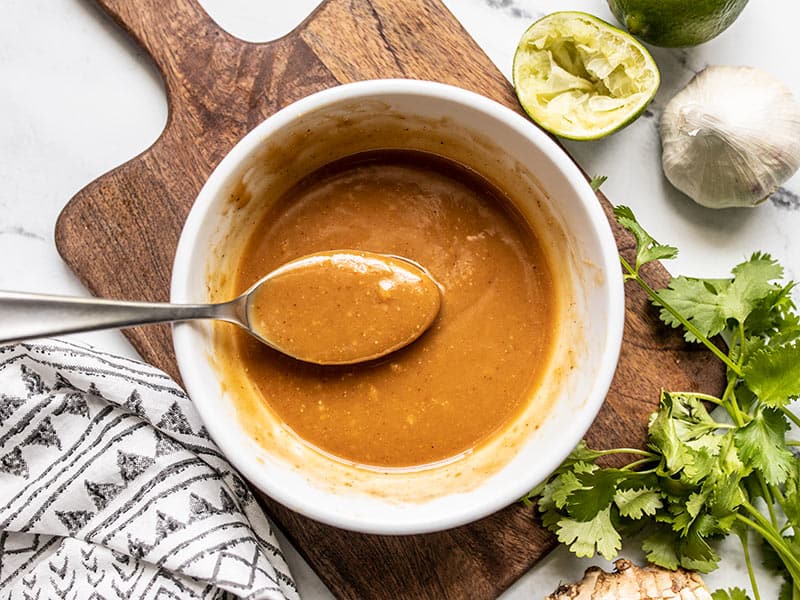 Peanut Lime Dressing
This Peanut Lime Salad dressing is sweet, savory, tangy, and creamy all in one! Drizzle over salad, grilled chicken, shrimp, or vegetables.
Get the Recipe »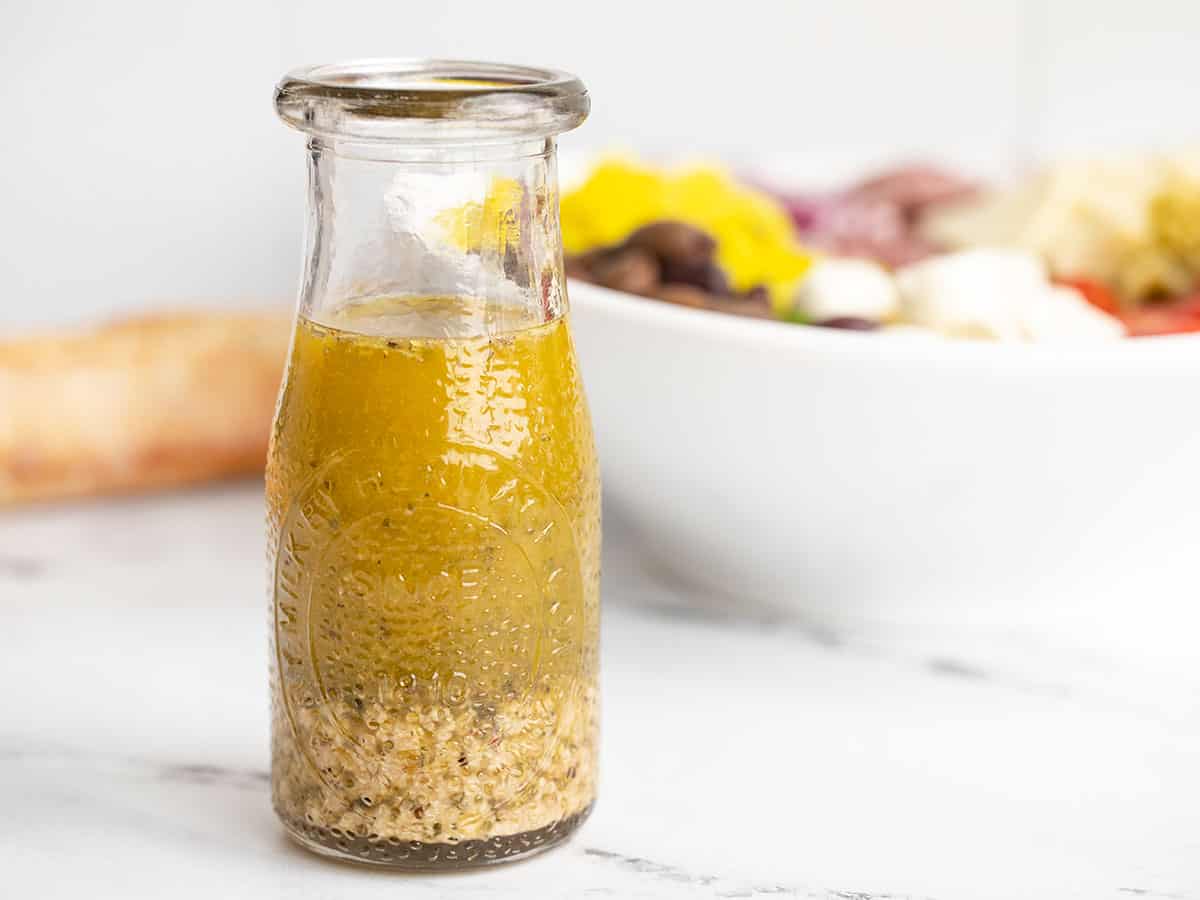 Homemade Italian Dressing
This simple homemade Italian Dressing is a zesty mix of flavorful herbs, savory Parmesan, and bright lemon to complement any salad.
Get the Recipe »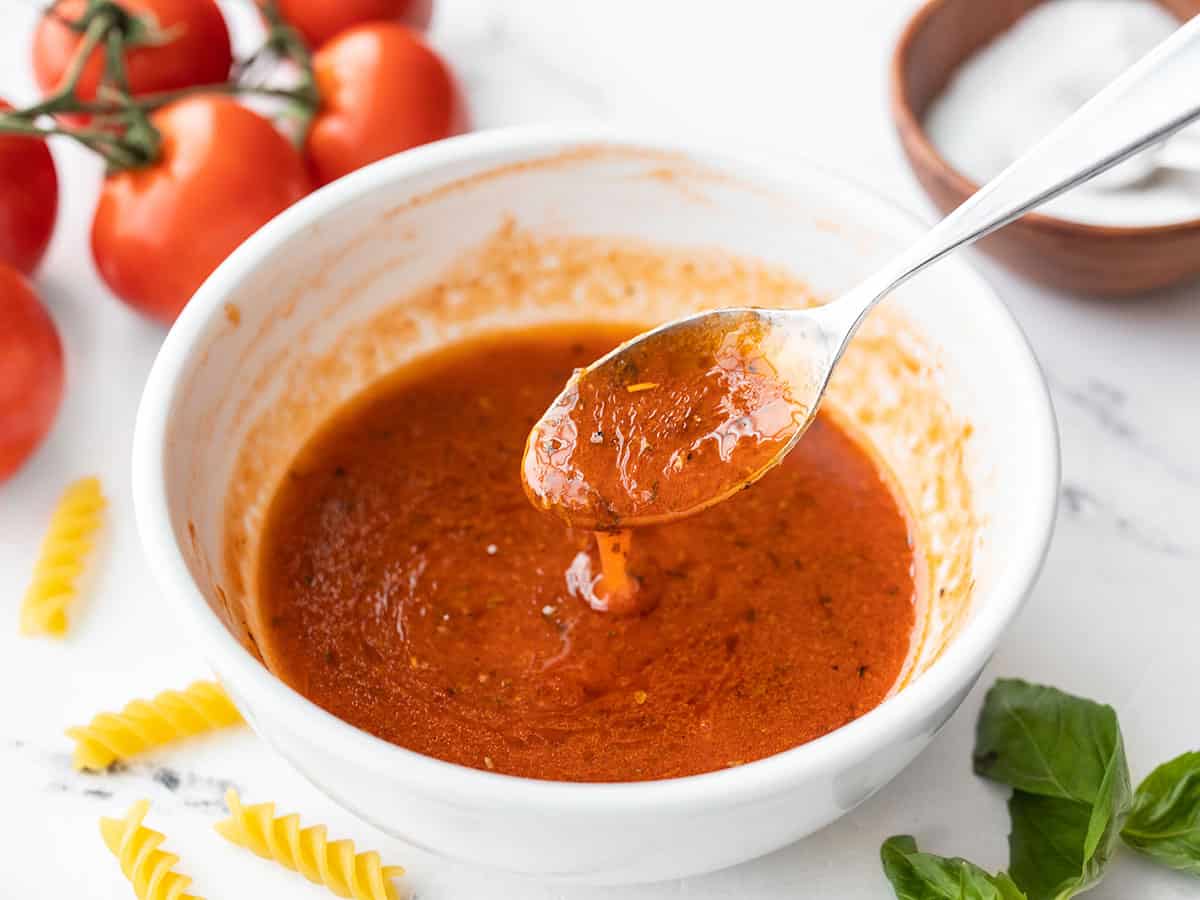 Tomato Basil Vinaigrette
This tangy and slightly sweet tomato basil vinaigrette only requires a few simple ingredients and tastes great over salad and pasta alike.
Get the Recipe »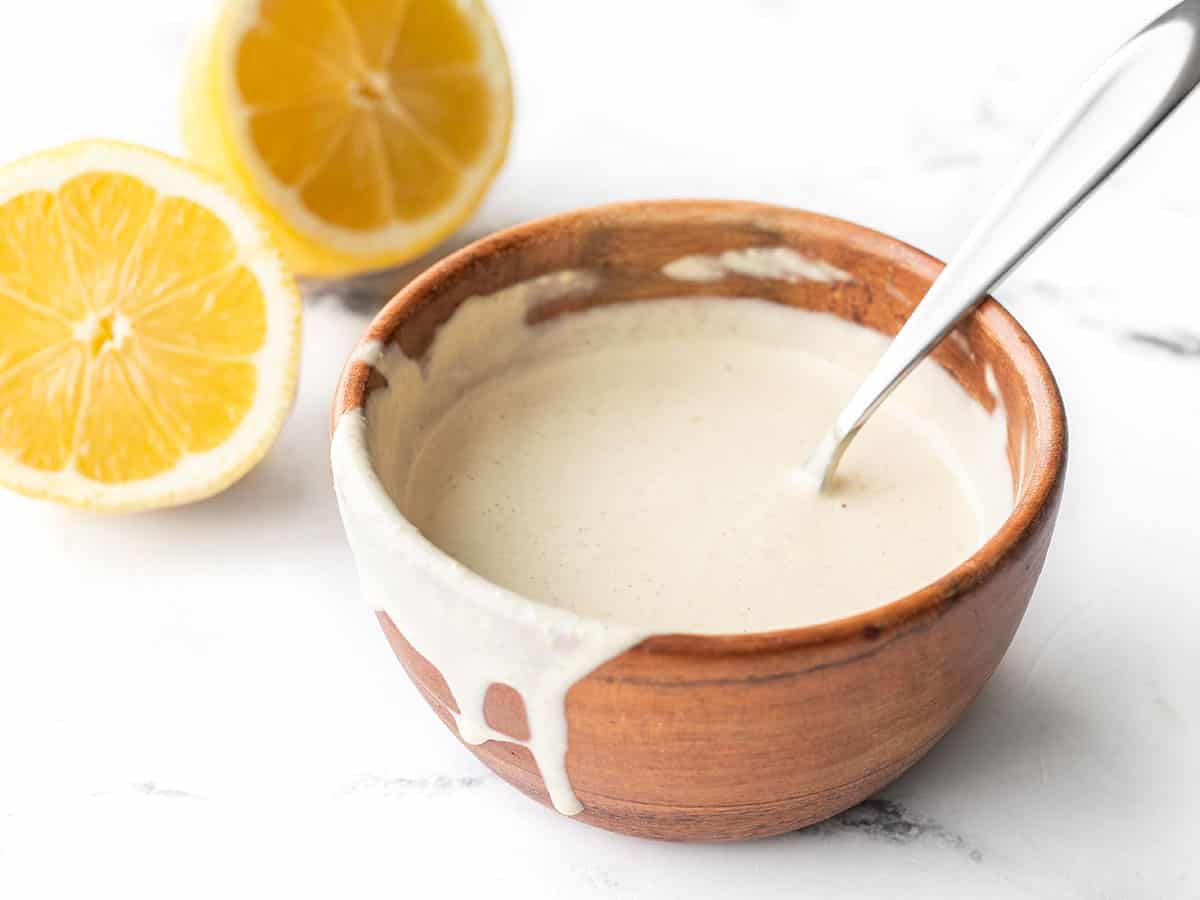 Lemon Tahini Dressing
This super fast and easy dressing has bold flavors of garlic, lemon, and nutty tahini. Drizzle over salads, roasted vegetables, and more!
Get the Recipe »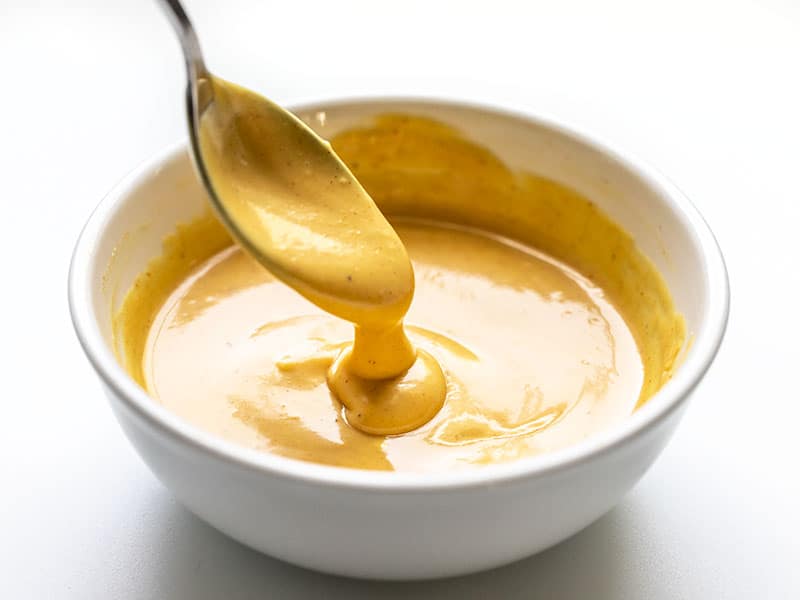 Honey Mustard Sauce
This sweet, tangy, and creamy homemade honey mustard sauce only takes a few minutes to make and is great for sandwiches, salads, dipping, and more!
Get the Recipe »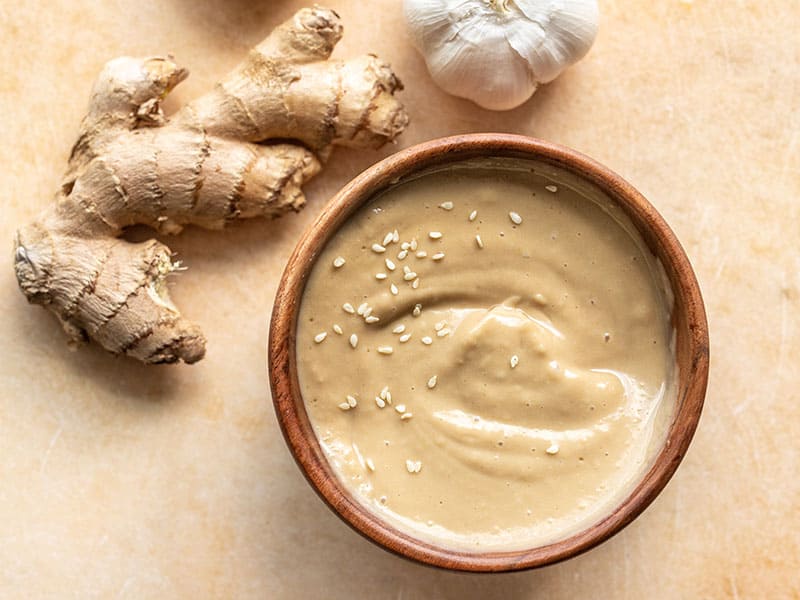 Sesame Ginger Dressing
This homemade sesame ginger dressing will drench your favorite salad with a sweet, salty, and nutty flavor, and a fresh gingery bite!
Get the Recipe »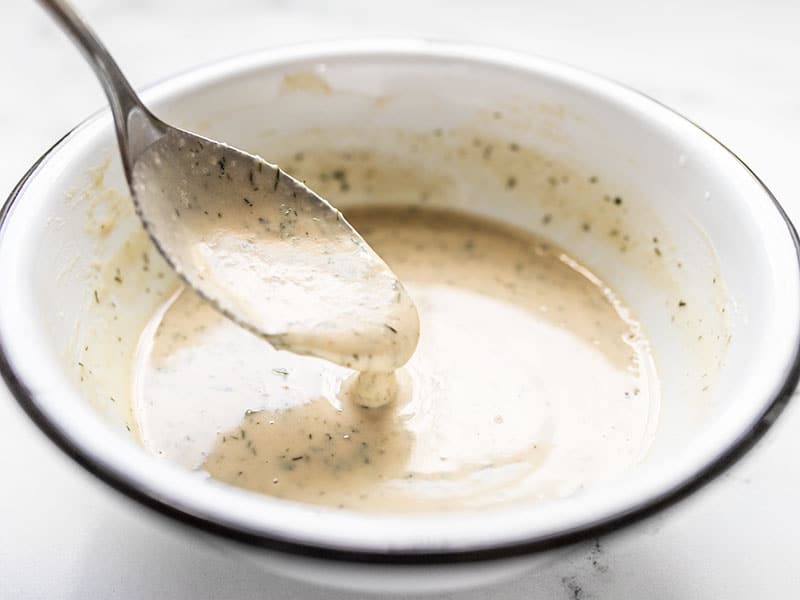 Lemon Dill Tahini Dressing
Pour this tangy Lemon Dill Tahini Dressing over roasted vegetables, grilled salmon or chicken, potato salad, or your favorite green salad.
Get the Recipe »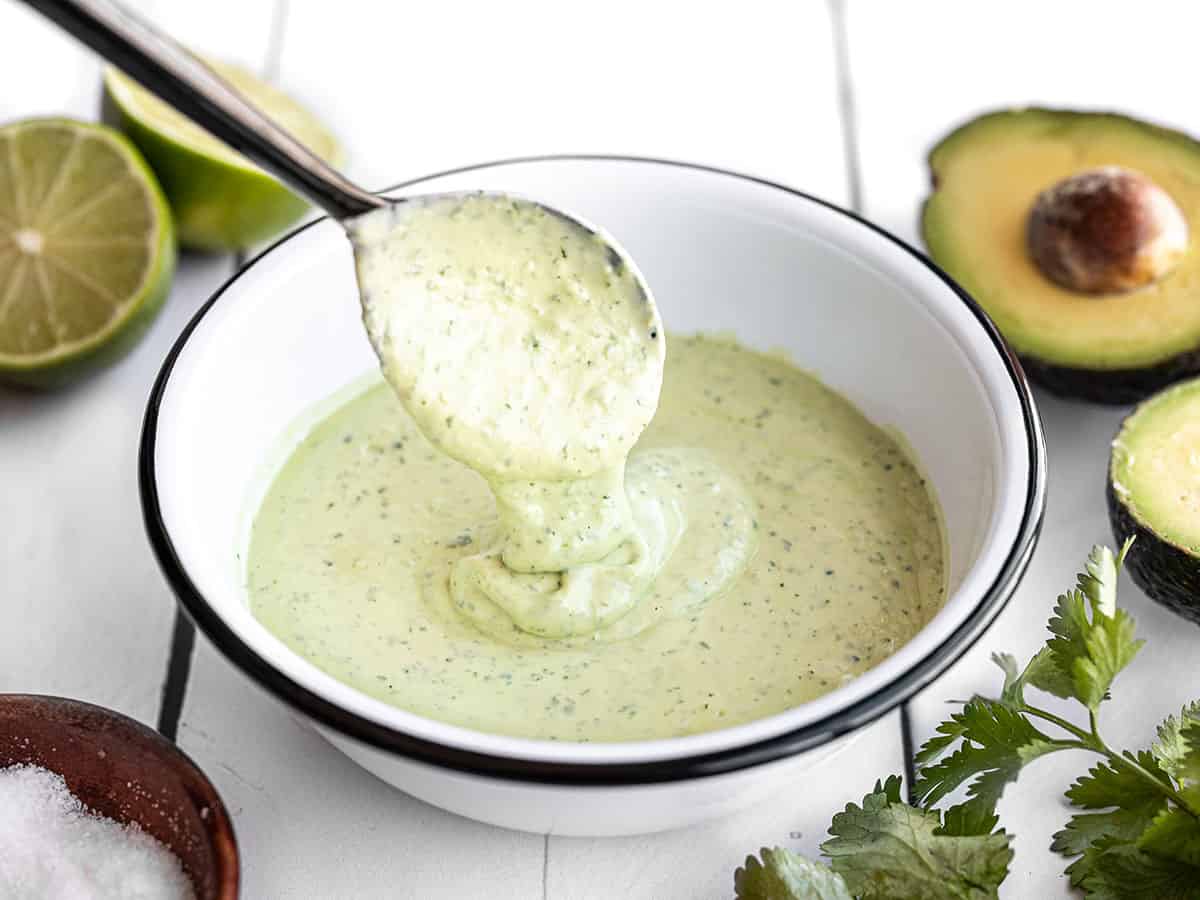 Creamy Avocado Dressing
This tangy and creamy avocado dressing is great for both salads and for dipping your favorite vegetables. Mixes up in minutes!
Get the Recipe »