I freaking LOVE October. Pumpkins, costumes, cider, the smell of fallen leaves, MY BIRTHDAY, and lots and lots of candy… what's not to love?
In celebration of October and all things pumpkin, I've put together this little collection of pumpkin recipes to make your life just a little bit easier. I highly suggest you try each and every one of them. After all, you can't ever have too much pumpkin, right? What's the worst that could happen? You turn into a big 'ol jack-o-lantern, Violet Beauregarde style? Admit it, that would be pretty cool.
Baked Pumpkin Pie Oatmeal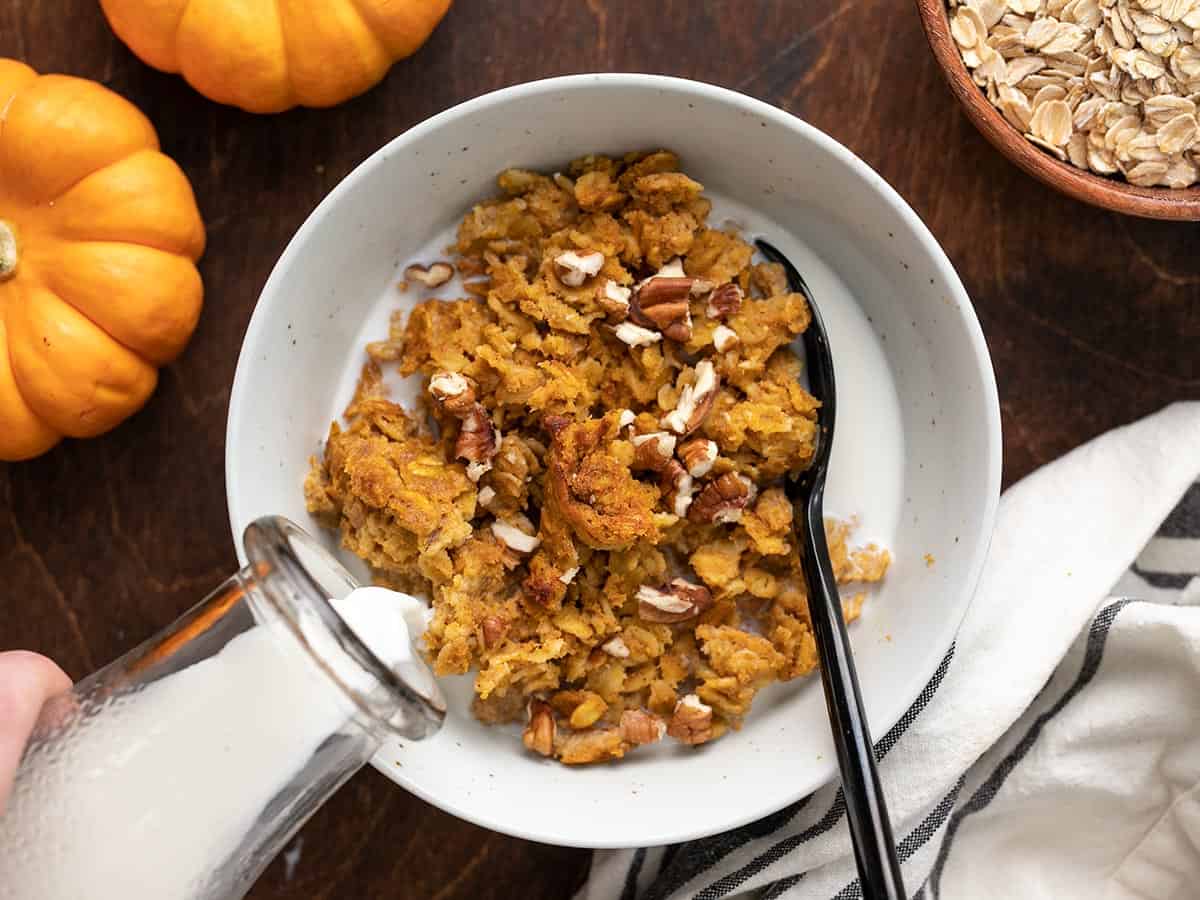 Baked Pumpkin Pie Oatmeal is a great make-ahead breakfast option that has all the great flavors of pumpkin pie packed into whole grain oats.
$3.84 recipe / $0.64 serving
Get the Recipe
All of the deliciousness of pumpkin pie baked into a healthy breakfast oatmeal. This is the #1 reader-favorite pumpkin recipe. …And I'm not going to argue with that.
Easy Pumpkin Chili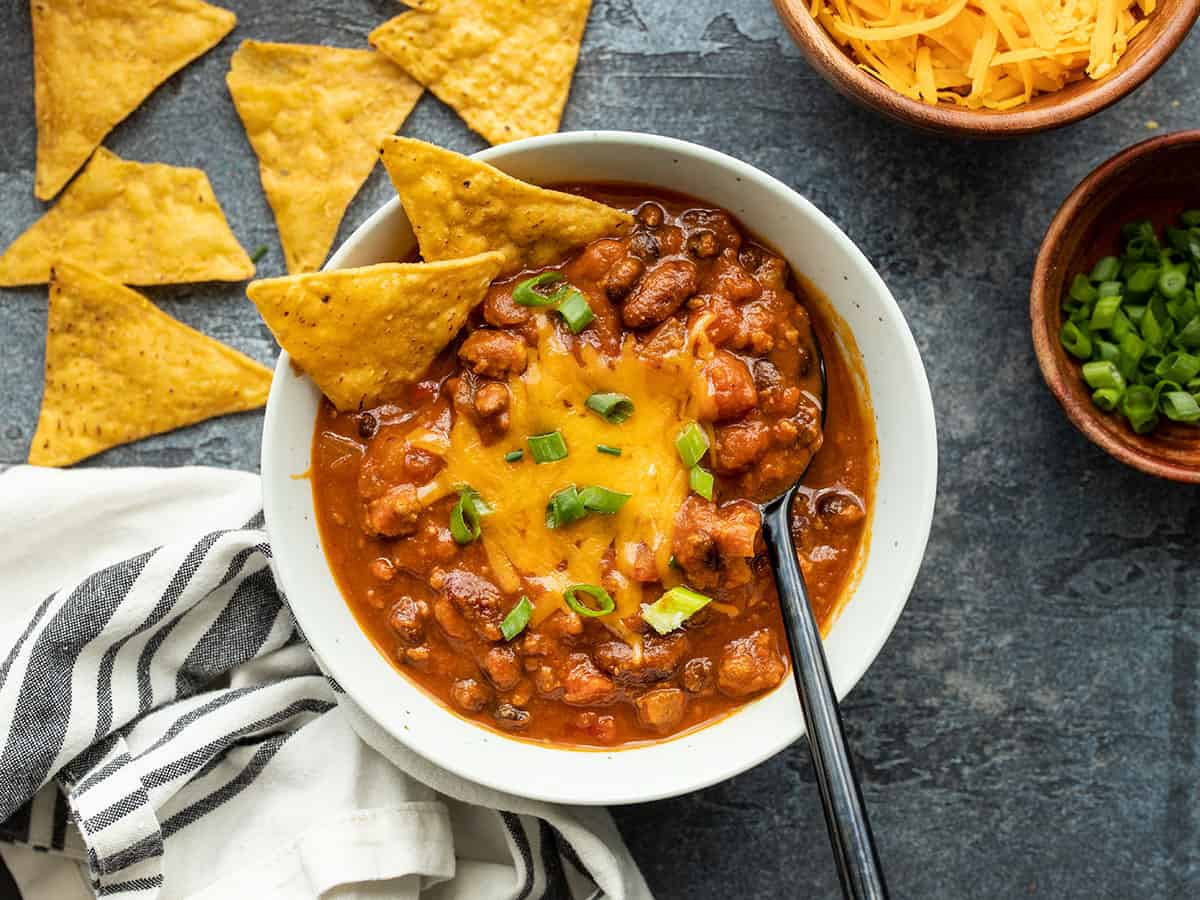 Pumpkin chili is hearty but light and packed with fiber and other nutrients. It's the perfect warm and cozy bowl of fall flavors.
$9.73 recipe / $1.62 serving
Get the Recipe
Add a little canned pumpkin puree to a pot of chili makes it extra smooth and rich, without being overly heavy. You've got to try this deliciously unique combo!
Pumpkin Smoothie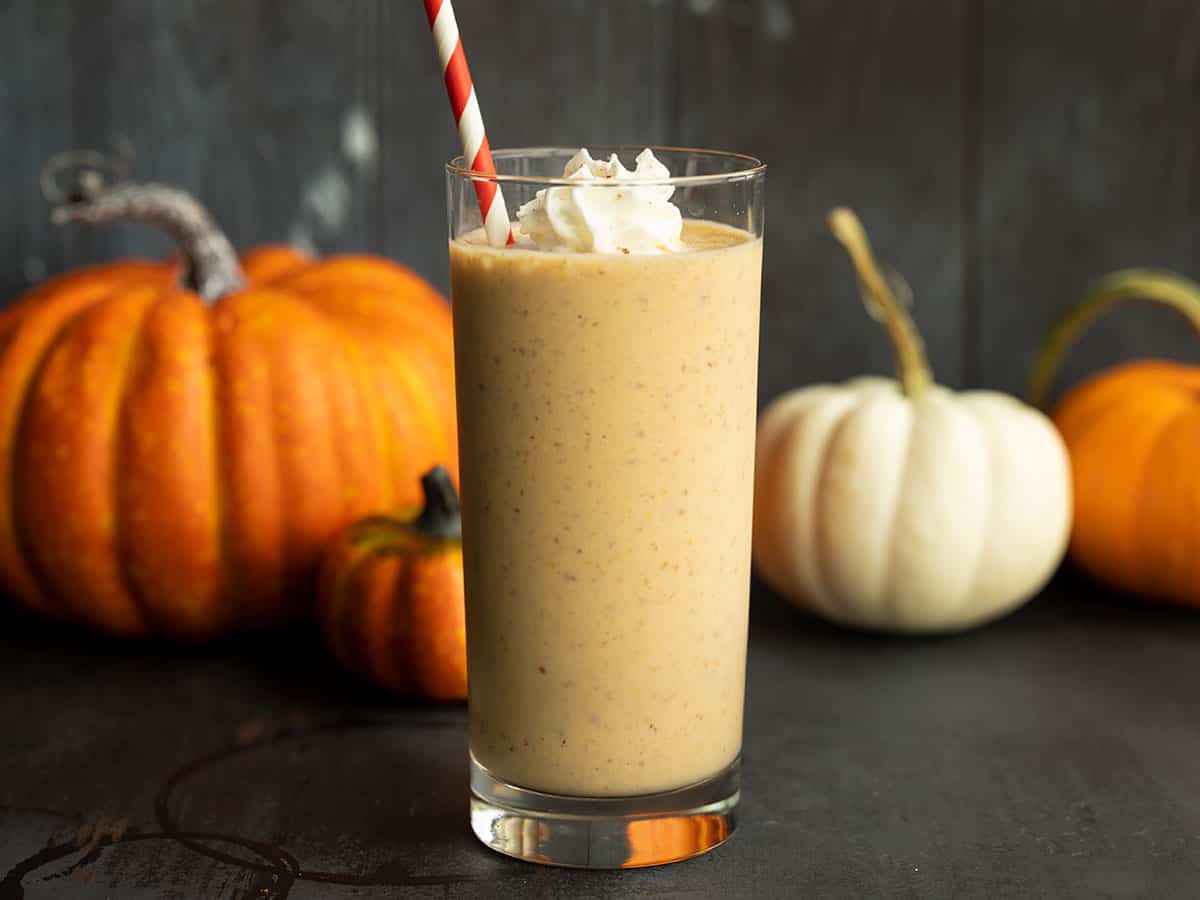 Forget the PSL, this pumpkin smoothie should be the official drink of October. It's fast, easy, and tastes like a pumpkin pie milkshake!
$0.94 each
Get the Recipe
Seriously SO GOOD. Luckily, October is usually still pretty warm in Louisiana, so I can enjoy this frosty treat for a couple more months to come… It also makes a rather refreshing post-workout treat.
Easy Pumpkin Soup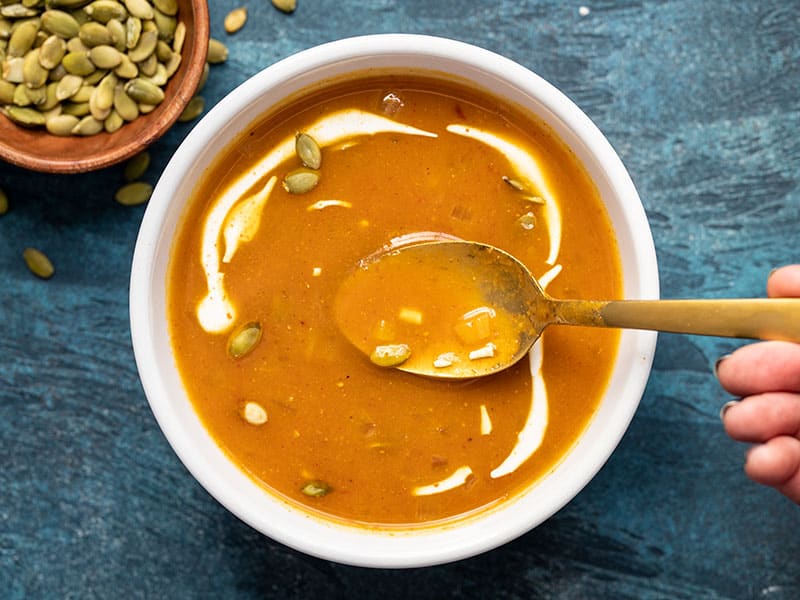 This flavorful and easy pumpkin soup takes less than 30 minutes to make and is the perfect simple side for a gooey grilled cheese sandwich!
$2.69 recipe / $0.67 serving
Get the Recipe
If you're not into the coconut-spiciness of the other pumpkin soup, this is a super easy, basic pumpkin soup recipe. And if you're feeling creative, this soup is an excellent blank canvas for all sorts of delicious add-ins! (black beans, cauliflower, hot sauce, chipotle, whatever.)
Pumpkin Bread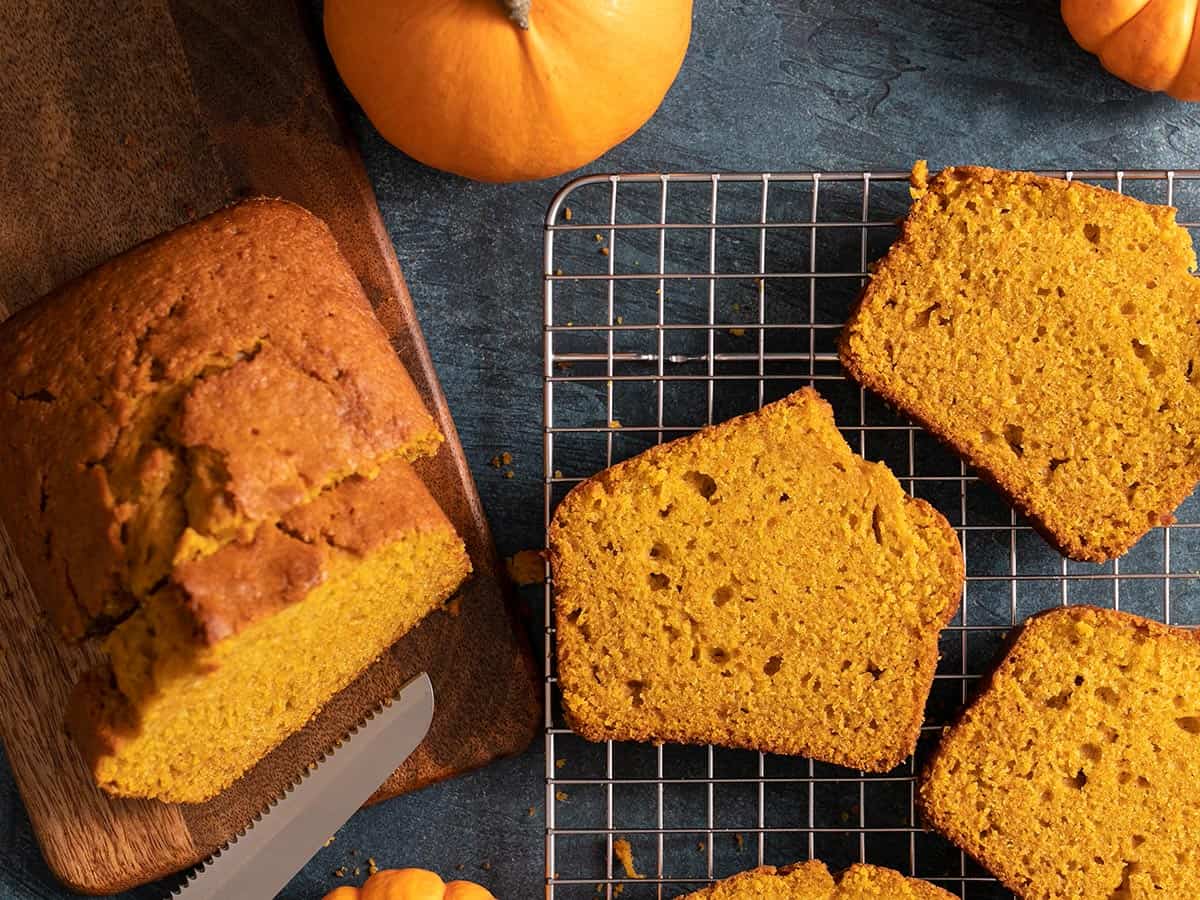 Lightly scented with warming pumpkin spice, this old-fashioned pumpkin bread comes together in minutes with just a few ingredients.
$5.94 recipe/ $0.37 serving
Get the Recipe
This pumpkin bread is the perfect warm and cozy baked good to make on a Sunday morning to have with brunch or coffee, and it will make your house smell amazing, too!
Spicy Coconut and Pumpkin Soup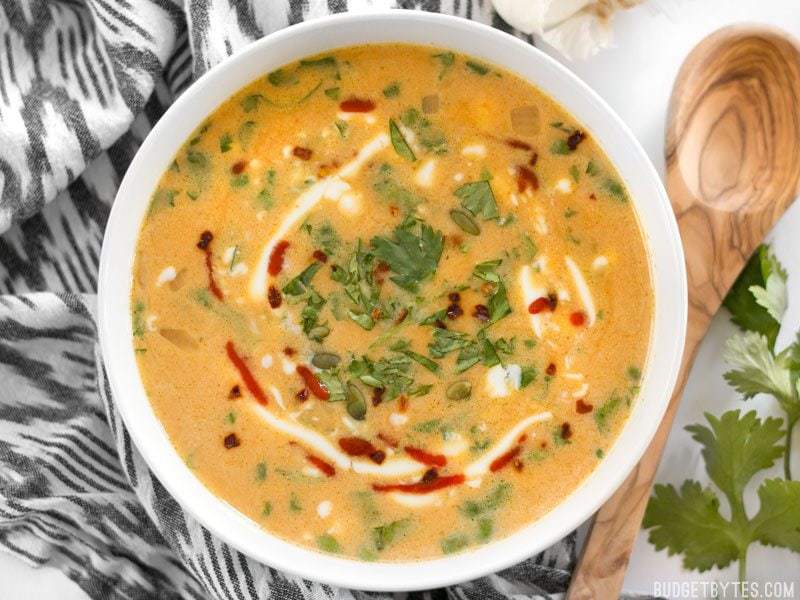 This Spicy Coconut and Pumpkin Soup is perfectly balanced with creamy coconut milk, spicy red pepper flakes and pumpkin's natural subtle sweetness.
$6.98 recipe / $1.16 serving
Get the Recipe
This soup is one of my favorite recipes and I regret that it doesn't get more attention. It's simple, fast, and incredibly delicious.
Mini Pumpkin Pies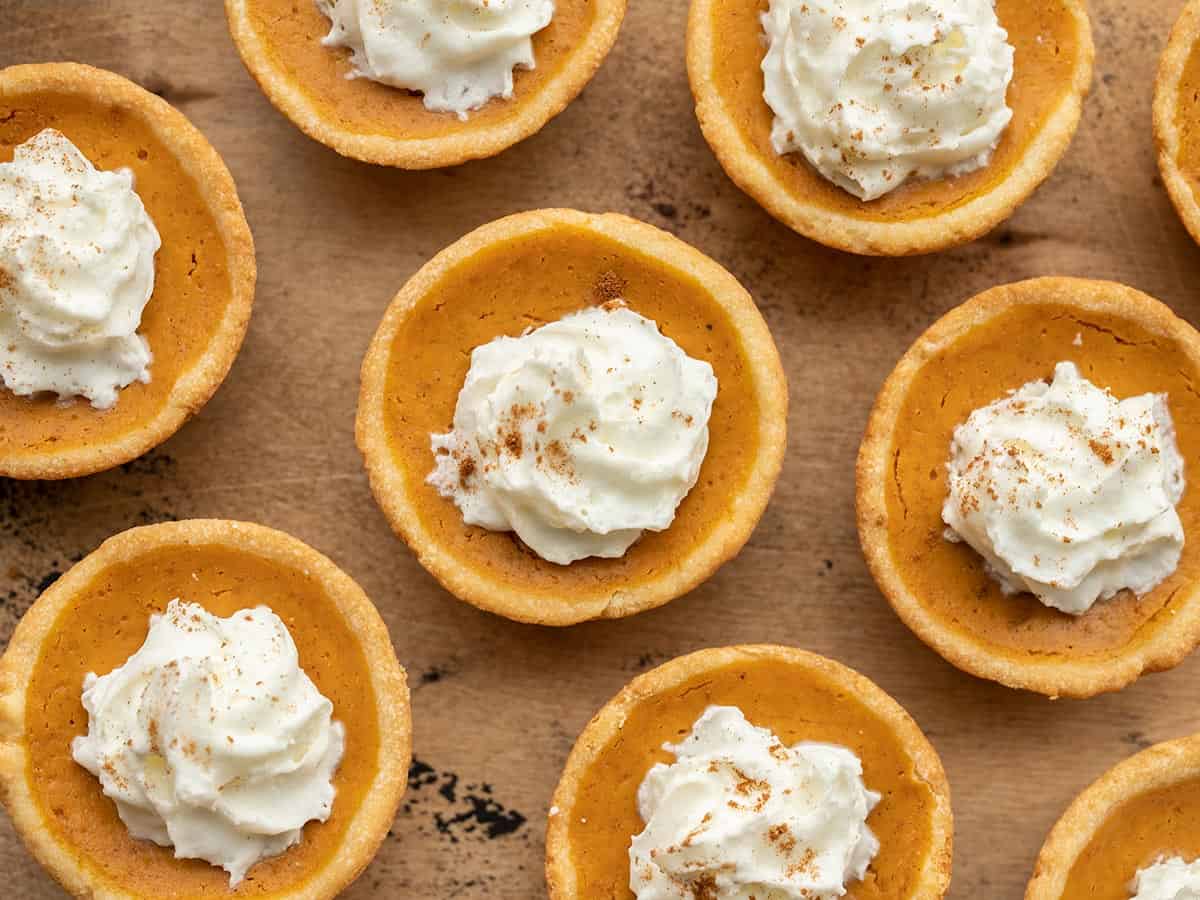 Make your Thanksgiving dollar go further by using simple pantry staples to make these adorable and affordable Mini Pumpkin Pies!
$2.78 recipe / $0.23 each
Get the Recipe
These adorable little single-serving pumpkin pies are the best option for any party, Thanksgiving gathering, or if you just want to keep a few for yourself stashed in the freezer for later. ;)
Pumpkin Cream Cheese Spread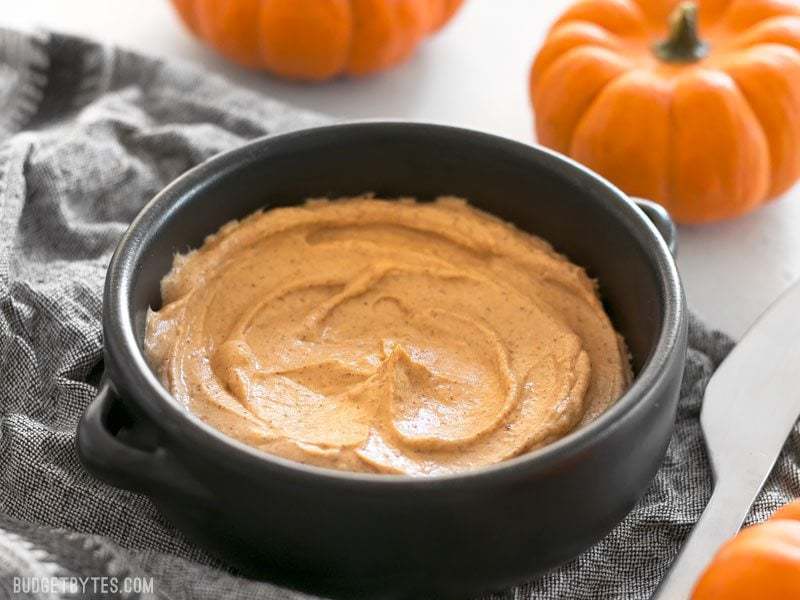 Pumpkin cream cheese spread is the perfect autumn spread for bagels, toast, graham crackers, or even dipping apples.
$1.61 recipe / $0.27 serving
Get the Recipe
Pumpkin and cream cheese were made for each other. If you're craving pumpkin-flavored cheesecake, this is a good substitution. You can put it on bagels, crackers, cookies, or just a spoon. It's gooood.
Maple Brown Butter Pumpkin Pie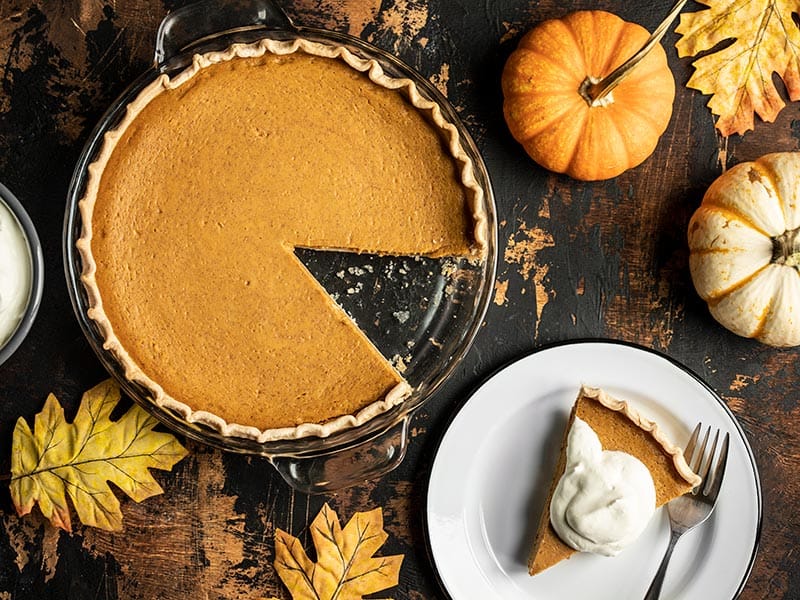 This Maple Brown Butter Pumpkin Pie is the perfect special touch for your Thanksgiving dinner, without adding a lot of extra work or unusual ingredients.
$4.70 recipe / $0.59 serving
Get the Recipe
This pumpkin pie is extra special because it's made with nutty brown butter and rich maple syrup. The perfect special touch to create all of those perfectly cozy fall-vibes!
Homemade Pumpkin Pie Spice
Make your own homemade pumpkin pie spice from scratch as needed for all of your fall recipes.
Get the Recipe
If you can't find pre-mixed pumpkin pie spice blend at your local grocery, it's SUPER easy to mix up at home.
Red Lentil and Pumpkin Soup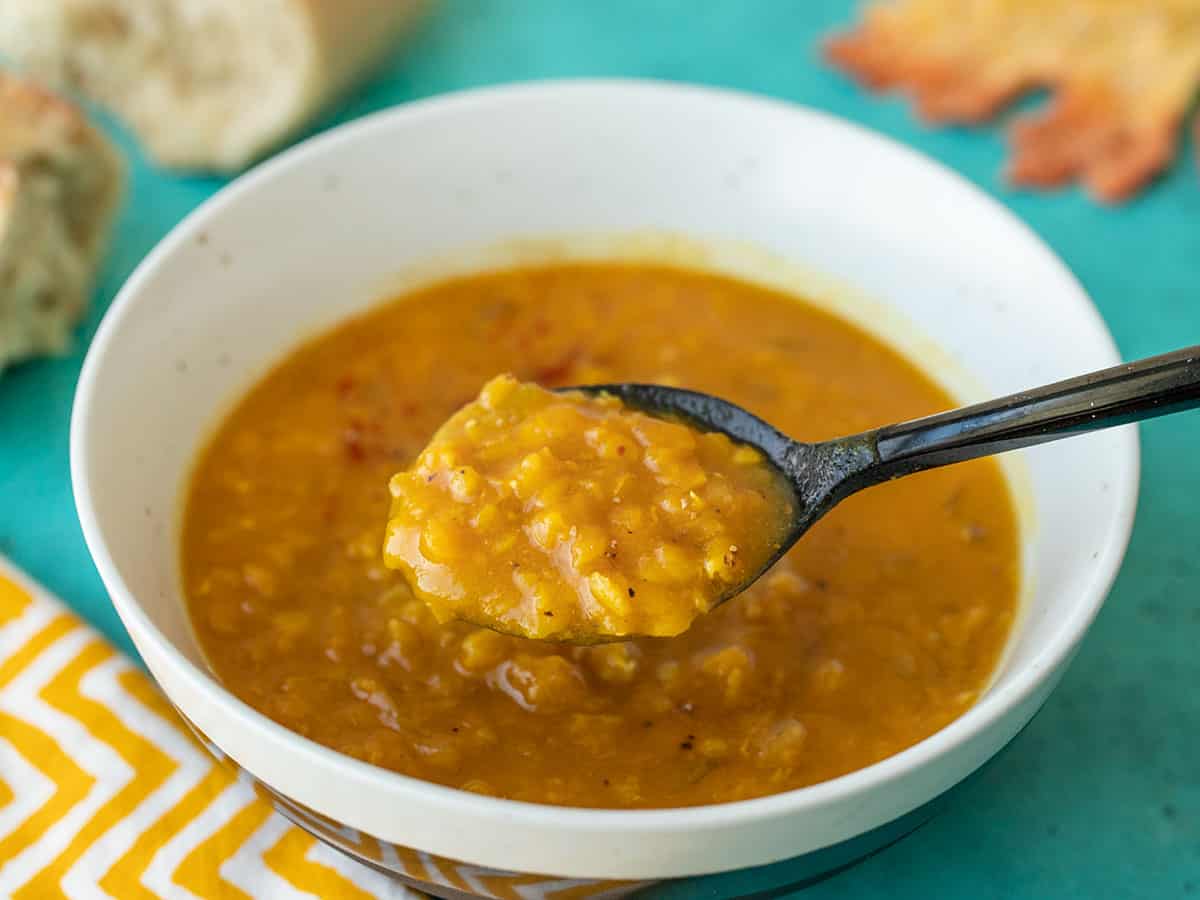 This Curried Red Lentil and Pumpkin Soup is super fast and easy, and will keep you warm from the inside out on chilly fall evenings!
$3.55 recipe / $0.59 serving
Get the Recipe
This hearty and flavorful soup is inexpensive, filling, and satisfying. The perfect budget-friendly soup to keep you full and warm through those Autumn nights!
Pumpkin Cheesecake Dip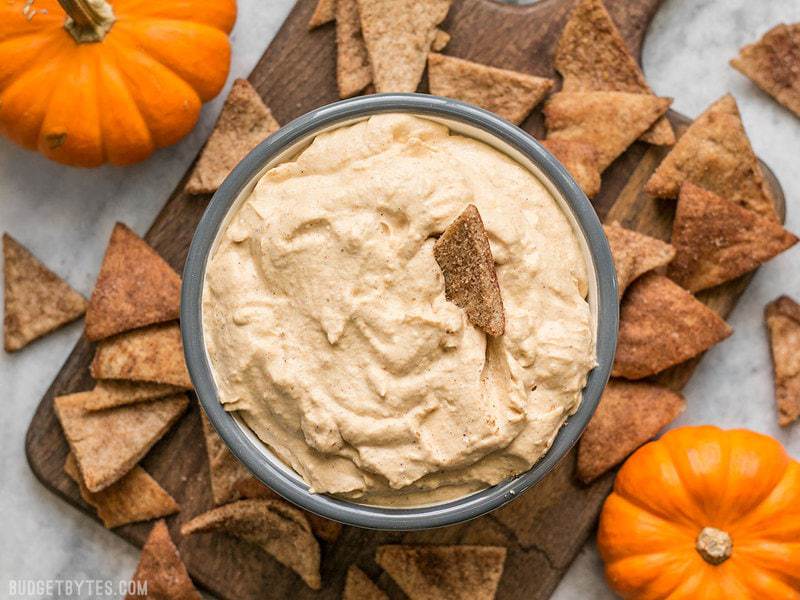 This Pumpkin Cheesecake Dip is a light and fluffy no-bake dessert packed with fall flavor. Perfect for parties, holidays, or just dessert!
$2.28 recipe / $0.57 serving
Get the Recipe
If you want pumpkin-y goodness but don't want all the work of making a fresh pumpkin pie, this no-bake cheesecake mousse is it!
Chipotle Pumpkin Pasta
This easy tomato-free Chipotle Pumpkin Pasta is smoky, spicy, creamy, and the perfect way to celebrate fall flavors.
$3.34 recipe / $0.84 serving
Get the Recipe
This creamy, smoky, and spicy pumpkin sauce is perfect on any type of pasta!
And if you're carving pumpkins this weekend, make sure to roast those seeds!
Roasted Pumpkin Seeds
Roasted pumpkin seeds are an easy and deliciously crunchy byproduct of pumpkin carving. A fast, easy, and tasty fall treat!
Ingredients
2.5

cups

fresh pumpkin seeds

1

Tbsp

cooking oil*
Instructions
Preheat the oven to 350ºF. Rinse the pumpkin seeds in a colander and remove any remaining pumpkin flesh that may be attached to the seeds. Place the washed pumpkin seeds in a lint-free dishcloth and pat dry (the seeds have a slippery coating and may not feel totally dry).

Place the washed and dried pumpkin seeds in a bowl and add the cooking oil and seasoning. Stir until the seeds are well coated. Pour the seasoned pumpkin seeds out onto a baking sheet lined with parchment paper, and spread them into a single layer.

Roast the pumpkin seeds in the preheated oven, stirring every 5-10 minutes, until they are golden brown and have a nutty aroma. Total roasting time will vary depending on the size of the seeds and their moisture level. Allow the pumpkin seeds to cool, then enjoy!
See how we calculate recipe costs here.
---
---
Notes
*Use your favorite high heat cooking oil and your favorite seasoning blend (see notes above recipe for seasoning ideas).
Nutrition
Serving:
0.25
cup
Calories:
78
kcal
Carbohydrates:
1.69
g
Protein:
3.43
g
Fat:
7.05
g
Sodium:
138.07
mg
Fiber:
0.75
g
Read our full nutrition disclaimer here.
See the full blog post for roasted pumpkin seeds here.