Y'all know how I am about leftovers. I try to use them whenever and wherever I can because food waste is one the the biggest areas where you can recapture some of your food budget. While rice is one of the least expensive ingredients in my arsenal, I find that it's really easy to accidentally make too much and have the leftovers get lost in the fridge, only to end up in the garbage a week later. Making a conscious effort to keep track of and use leftovers can have a huge impact on your budget. So, this week when I saw some leftover rice in my refrigerator and I started brainstorming to come up with these 7 ways to use leftover rice. Hopefully this will be helpful to you!

Is Leftover Rice Safe to Eat?
Yes, IF it has been cooled and stored properly after cooking. Rice can naturally contain a bacteria called Bacillus cereus, which has spores that are resistant to cooking. After cooking, these spores can "hatch" if the rice is left at warm temperatures (between 40-140ºF) for too long. Once the spores hatch, the bacteria goes to work eating the rice and producing a toxin that can make us sick. While reheating the previously cooked rice may kill the active bacteria, it does not kill the spores or eliminate the toxins in the rice, making the rice still potentially dangerous.
How to Properly Store Cooked Rice
Bacillus cereus contamination does not produce any visible signs or smells, so it's of utmost importance that rice be cooled properly immediately after cooking. Transfer your cooked rice to a new container (do not leave it in the hot container it was cooked in), divide the rice into smaller portions if cooked in a large batch, and then place it in the refrigerator to cool. Do not let your rice sit out at room temperature. The goal is to cool the rice to below 40ºF in under two hours, so the sooner it gets in the fridge, the better.
Fun fact: I used to be a microbiologist and worked with Bacillus cereus on a daily basis! It's one of those environmental organisms that is on the surface of almost everything and is usually benign, unless it gets someplace that it shouldn't be, like our food.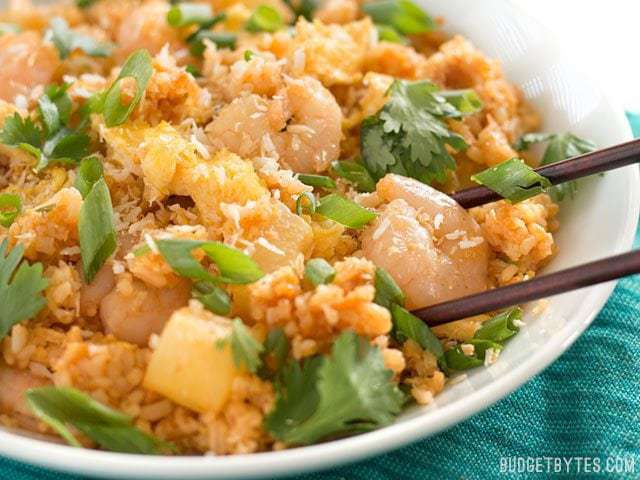 Fried Rice and Stir Fry – Leftover or day-old rice is actually ideal for making fried rice because the grains are slightly more firm and less likely to get sticky and gummy when stirred in with sauce or other ingredients. So, toss whatever vegetables you have in your fridge or freezer into a skillet, a scrambled egg, add your leftover rice, and drizzle them with a delicious sauce. Dinner is DONE. Try Shrimp Fried Rice with Pineapple and Toasted Coconut. You can also add rice to traditional stir fries. Use it either as a bed for the stir fry or combine it right in the skillet to make a fried rice/stir fry hybrid. Try adding rice to Beef and Cabbage Stir Fry or use it as a bed for stir fry like these Hoisin Stir Fry Bowls with Spicy Peanut Sauce.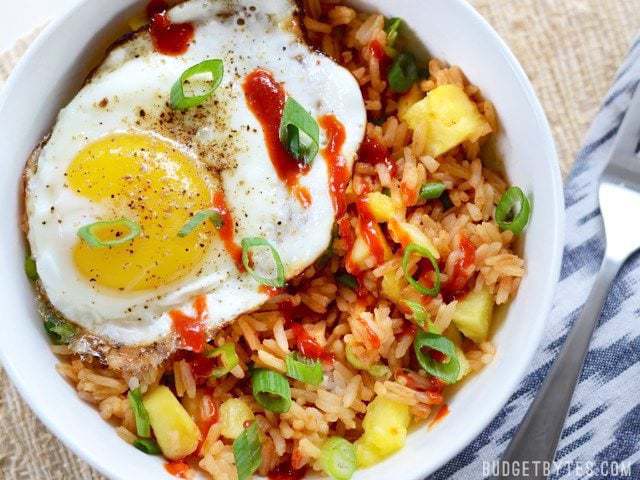 Bowl Meals – Breakfast bowls are my jam, but "bowl meals" are actually great any time of the day. Here's the idea: grab whatever protein, vegetable, and sauce you have in the fridge and pile them on top of a bowl of rice. Heat, eat, and be happy. They're so fast and easy and you can make "one offs" to accommodate whatever leftovers you have on hand. At least 50% of my meals follow this format. Some of my favorites include: Poor Man's Burrito Bowls, Pineapple Sriracha Breakfast Bowls, Spicy Tuna Guacamole Bowls, Sweet and Spicy Chicken Bowls, and Bibimbap.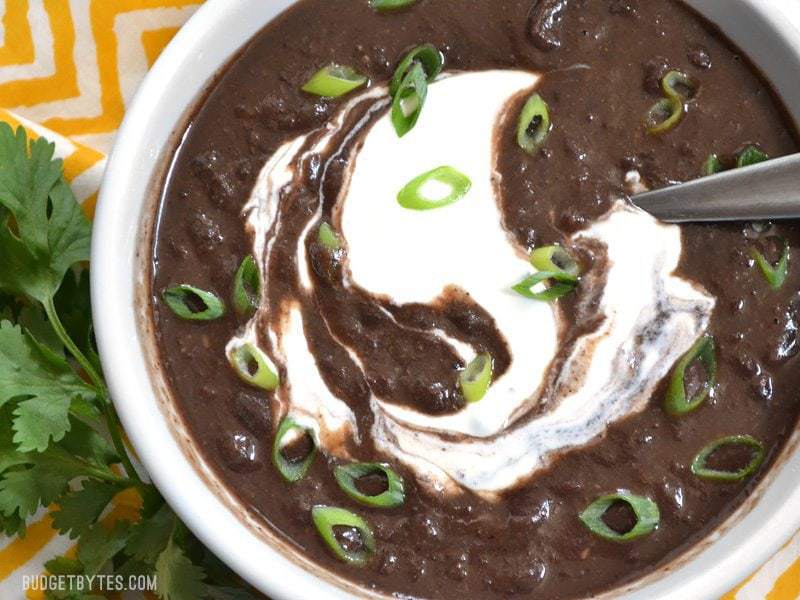 Soups and Stews – Okay, this one is not going to be news for anyone living in Louisiana because we add rice to everything, but I'm sure there are a lot of people out there who don't know how much a simple scoop of cooked rice can add to a bowl of soup or stew. If you don't have a nice loaf of crusty bread to dip in your soup, add a scoop of rice instead! This is perfect for when you have just a small amount of rice that needs to be used. Try adding scoop of cooked rice to Golden Coconut Lentil Soup, Vegan Peanut Stew, 30 Minute Posole, Slow cooker Black Bean Stew, Weeknight Black Bean Chili, or Mexican Red Lentil Stew.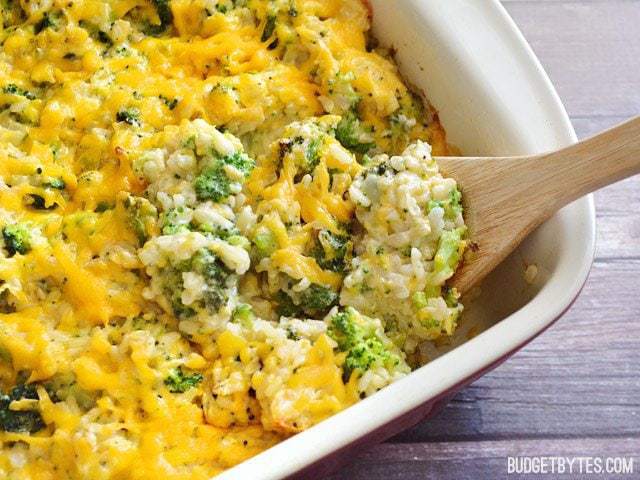 Casseroles and Skillet Meals – Similar to fried rice, day-old rice is actually ideal for casseroles and skillet meals. The grains are slightly dryer and more firm, allowing them to mix easily with other ingredients and absorb extra liquid and flavor. So, turn last night's leftovers into a whole new meal with a comforting casserole, or quick skillet meal. Try Broccoli Cheddar Casserole, Beef Burrito Casserole, Southwest Chicken Skillet, or Cheesy Chicken and Vegetable Rice Casserole.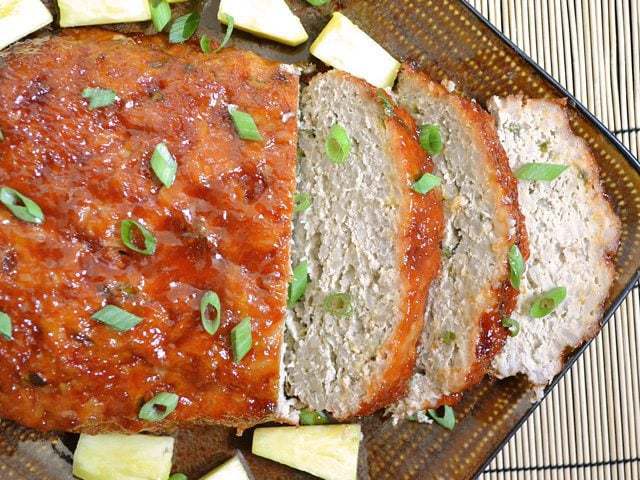 Meatloaf and Meatballs – Leftover rice makes a great addition to both meatloaf and meatballs and absorbs excess moisture in the same way that breadcrumbs can! This is a great alternative for those with sensitivities to wheat. You may need to play around with the proportions as it probably won't be a 1:1 substitution for bread crumbs. Try Thai Turkey Meatloaf.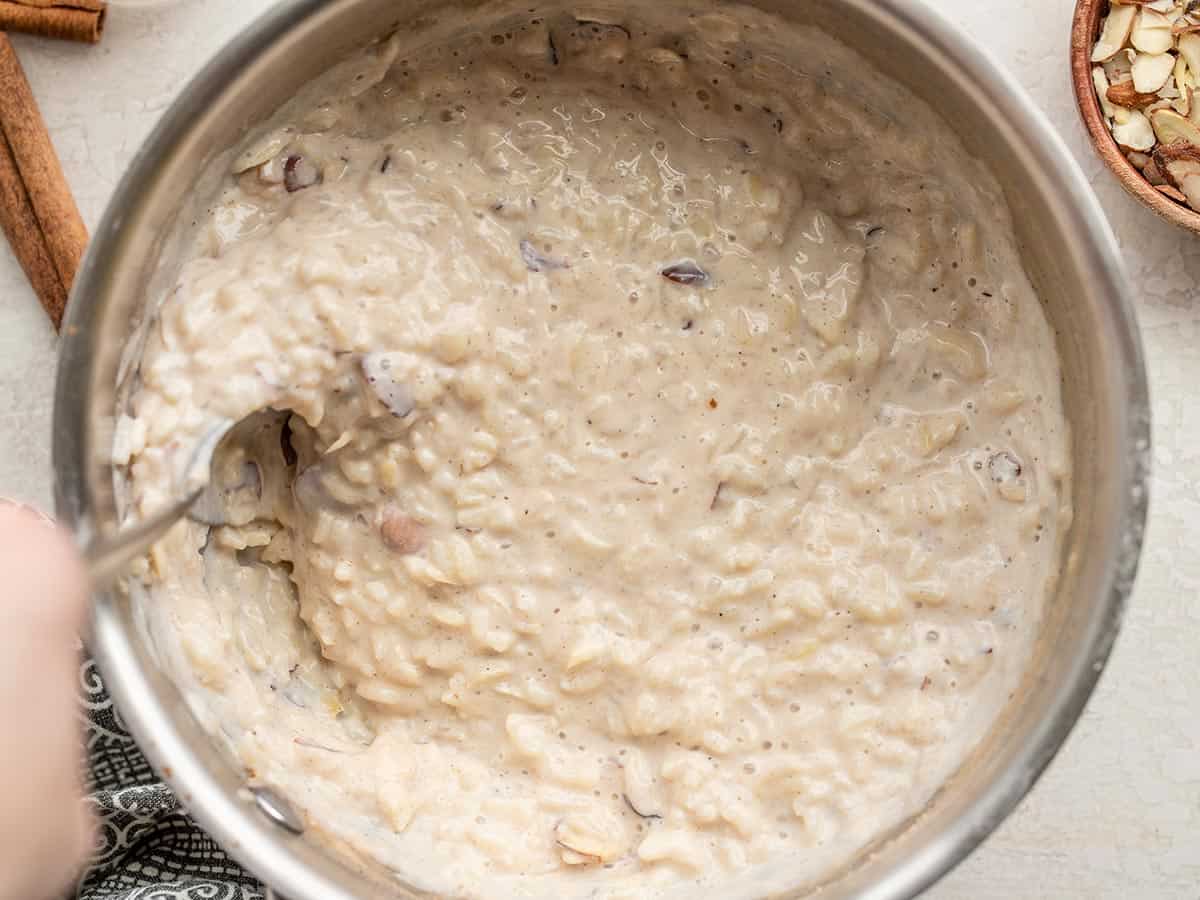 Rice Pudding – Transform your leftover rice into a rich, creamy, and COZY dessert with just a few ingredients. It really doesn't get any better than this! Try my Creamy Rice Pudding.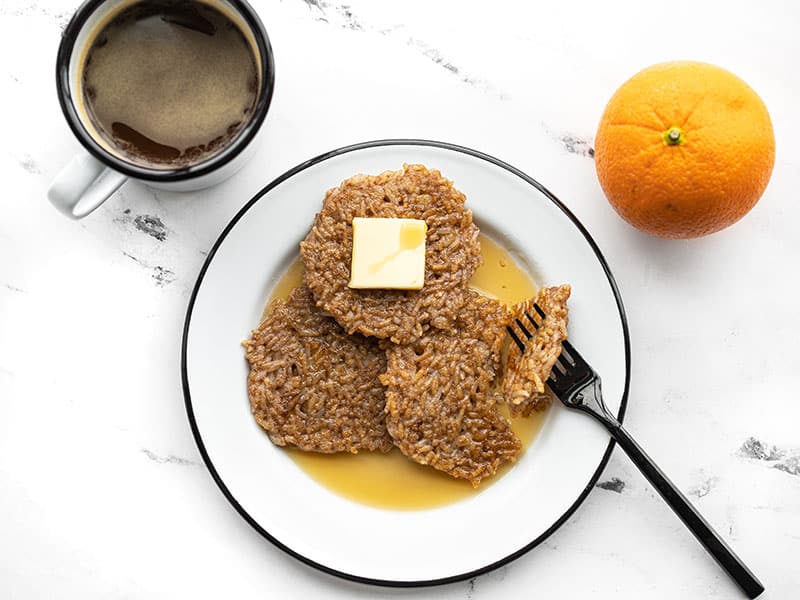 Rice Pancakes – Okay, I haven't made this one in ages, as you can probably tell by the photos, but it's still one of my favorite ways to use up leftover rice. Simply mix your rice with an egg to hold everything together and a few yummy flavorings like cinnamon and vanilla, then cook them in a skillet. Now that I'm thinking about it, I bet these would be really awesome cooked in a waffle iron, too! Try Rice Pancakes.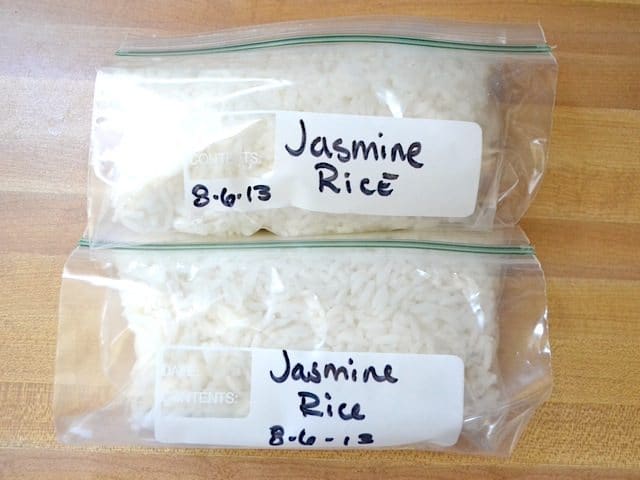 Freeze it – And if all else fails and you just can't find an immediate use for your leftover rice, be sure to pack it up and freeze it for later use. Having single portions of cooked rice stashed in the freezer makes last-minute meals (like those bowl meals!) really easy. A quick microwave and you're on your way. Check out How to Freeze Rice.
Of course, these aren't the only ways to use up leftover rice, but they are seven of my favorite methods. Share your favorite way to use up your leftover rice with the rest of us by leaving a comment below!