Those little packets of ranch seasoning mix that you can get at the store are pretty versatile. You can do so much more with them than just mixing up a quick batch of ranch dressing. That flavorful mix of buttermilk and herbs can be used to coat just anything in a tangy, herby, creamy goodness. But I wanted to make my own homemade ranch seasoning so I could whip up any amount needed and so I'd know every last ingredient in the mix.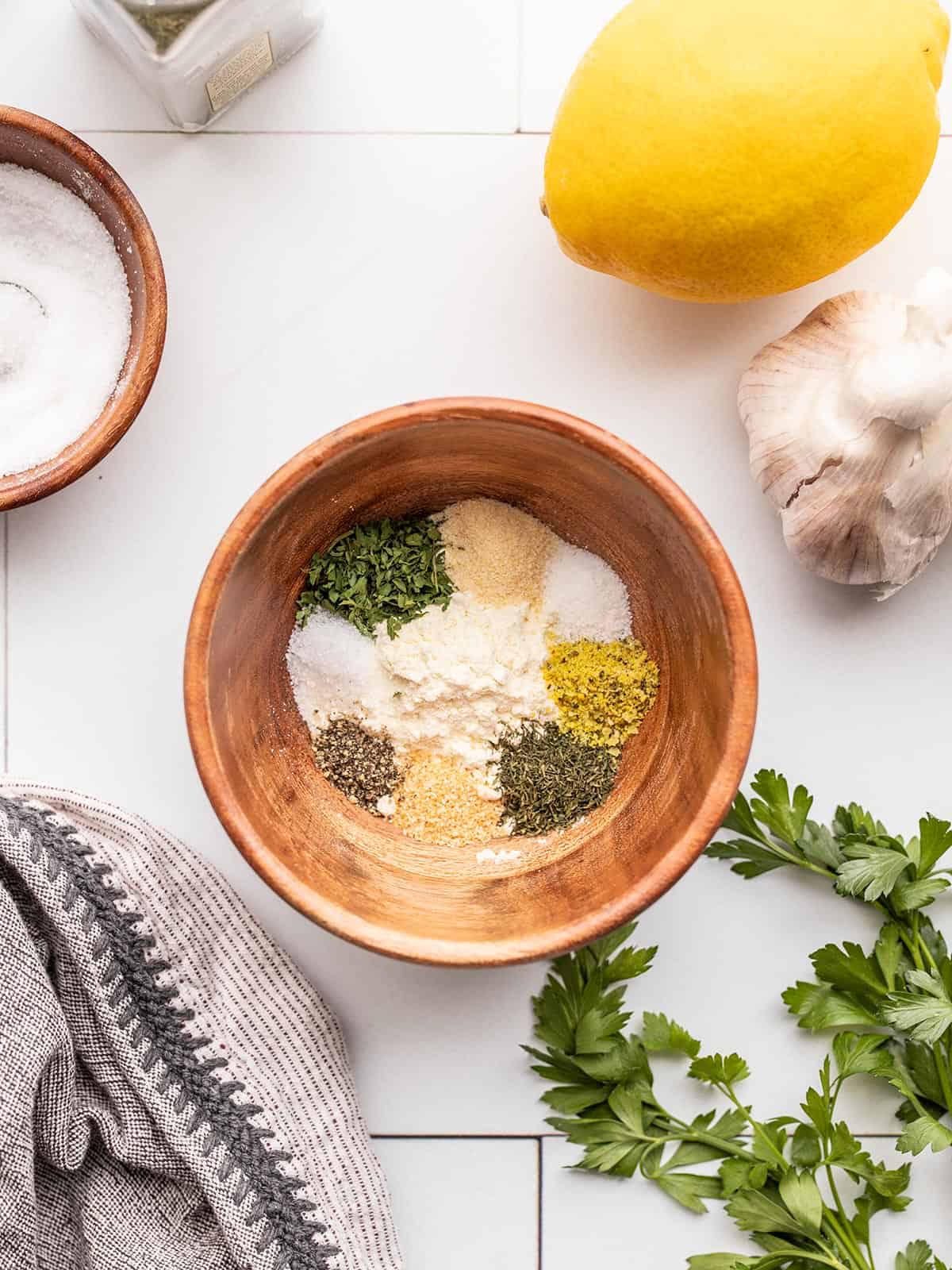 Buttermilk Powder is a Must
Most of the ingredients in this homemade ranch seasoning mix are pantry staples, but there is one special ingredient that can not be substituted, buttermilk powder, which is basically dehydrated buttermilk. Buttermilk powder provides tangy and creamy flavors without having to add a liquid to the mix. This allows you to get that classic ranch flavor in dry form, which is perfect for things like seasoning popcorn or making a dry rub for meat.
It usually comes in a small round container and can be found in the baking aisle, usually near canned evaporated milk or dry milk. I used Saco brand Buttermilk blend (the brand that I see most often in grocery stores here in the U.S.). It looks like this: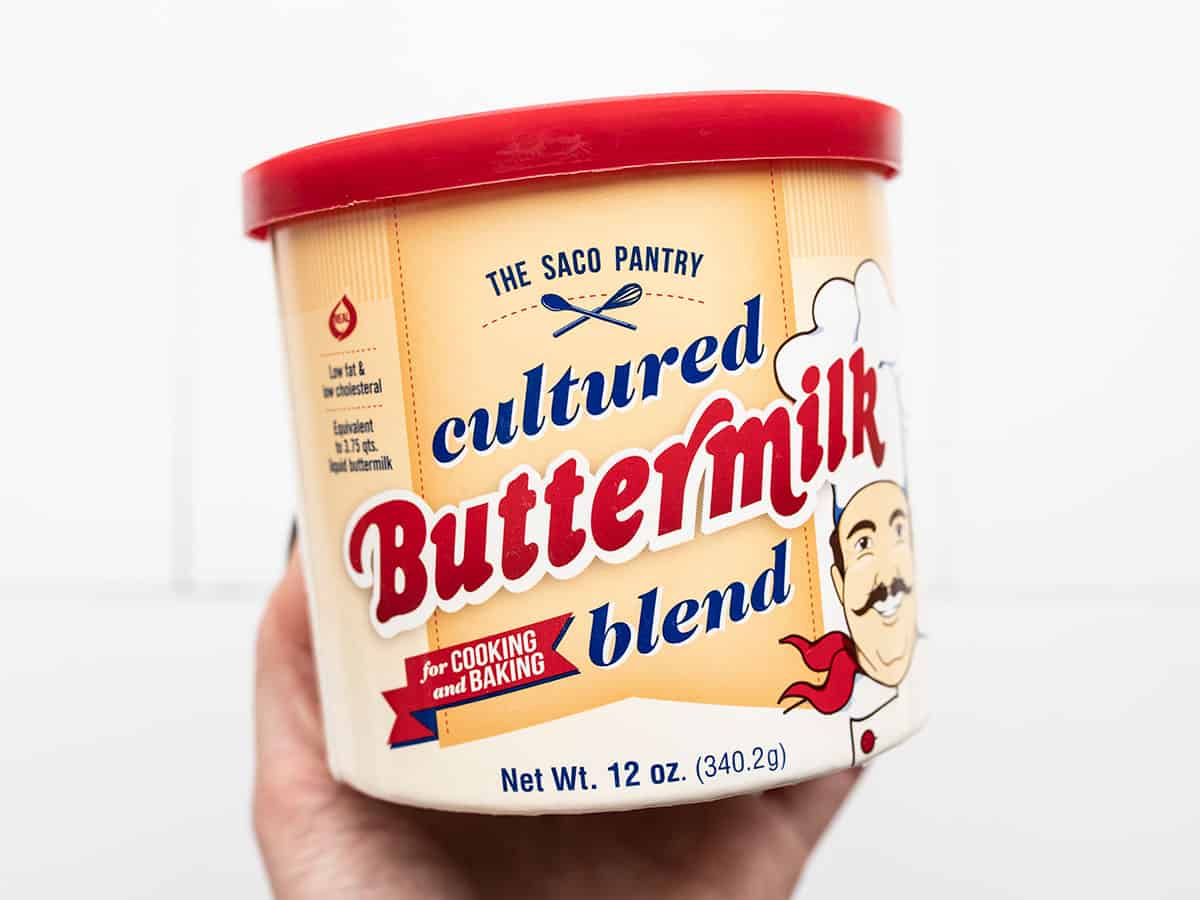 How to Use Homemade Ranch Seasoning
I'm super excited to have finally made my own ranch seasoning because there are just so many ways to use it. Here are just a few ideas:
How to Store Homemade Ranch Seasoning Mix
The recipe below is a small batch about the same as one ranch seasoning packet you'd buy in the store. If you want to scale the recipe up and save some pre-made mix you can do that. Store the ranch seasoning mix in an air-tight container in the refrigerator. It should stay good for several months, but as with any dried herb, the flavor will slowly diminish over time.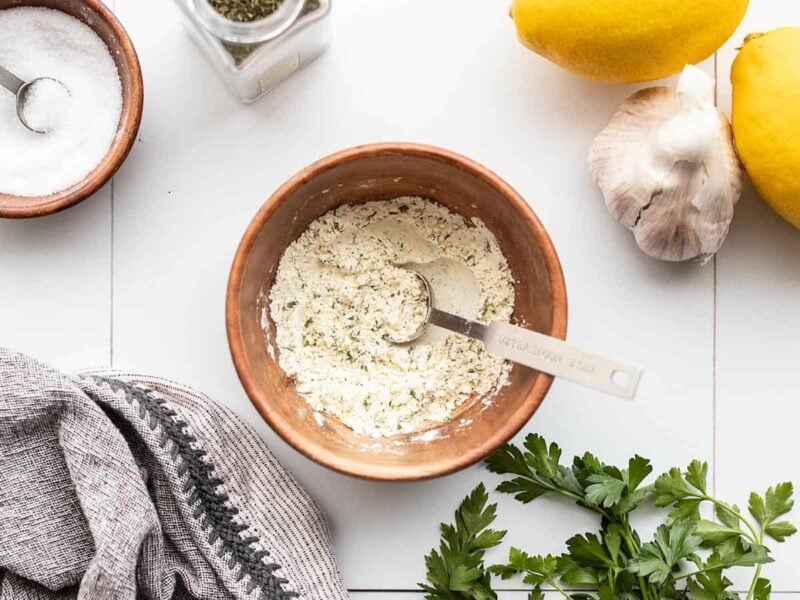 Homemade Ranch Seasoning Mix
This super simple homemade ranch seasoning makes great ranch dressing and can also be used to season, meat, vegetables, pasta, and more.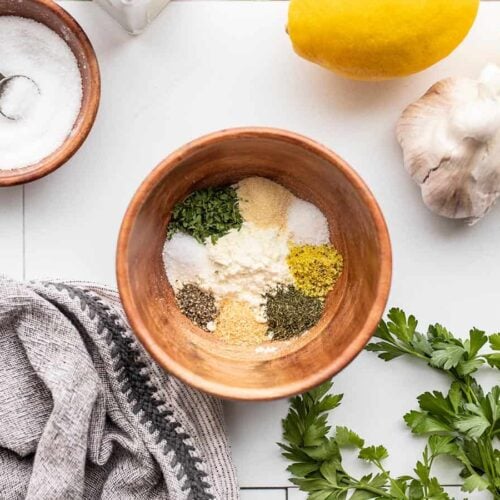 Instructions
Combine all ingredients in a bowl. Use immediately or store in an air-tight container until ready to use.
To Make Ranch Dressing
Combine the ranch seasoning mix with ¼ cup mayonnaise, ¼ cup sour cream, and ¼ cup milk. Whisk until smooth.
To Make Chip Dip
Combine the ranch seasoning mix with 1 cup sour cream and stir until smooth. Let the dip sit for about 10 minutes to allow the flavors to blend.
See how we calculate recipe costs here.
---
---
Nutrition
Serving:
1
batch
Calories:
54
kcal
Carbohydrates:
8
g
Protein:
4
g
Fat:
1
g
Sodium:
354
mg
Fiber:
1
g
Read our full nutrition disclaimer here.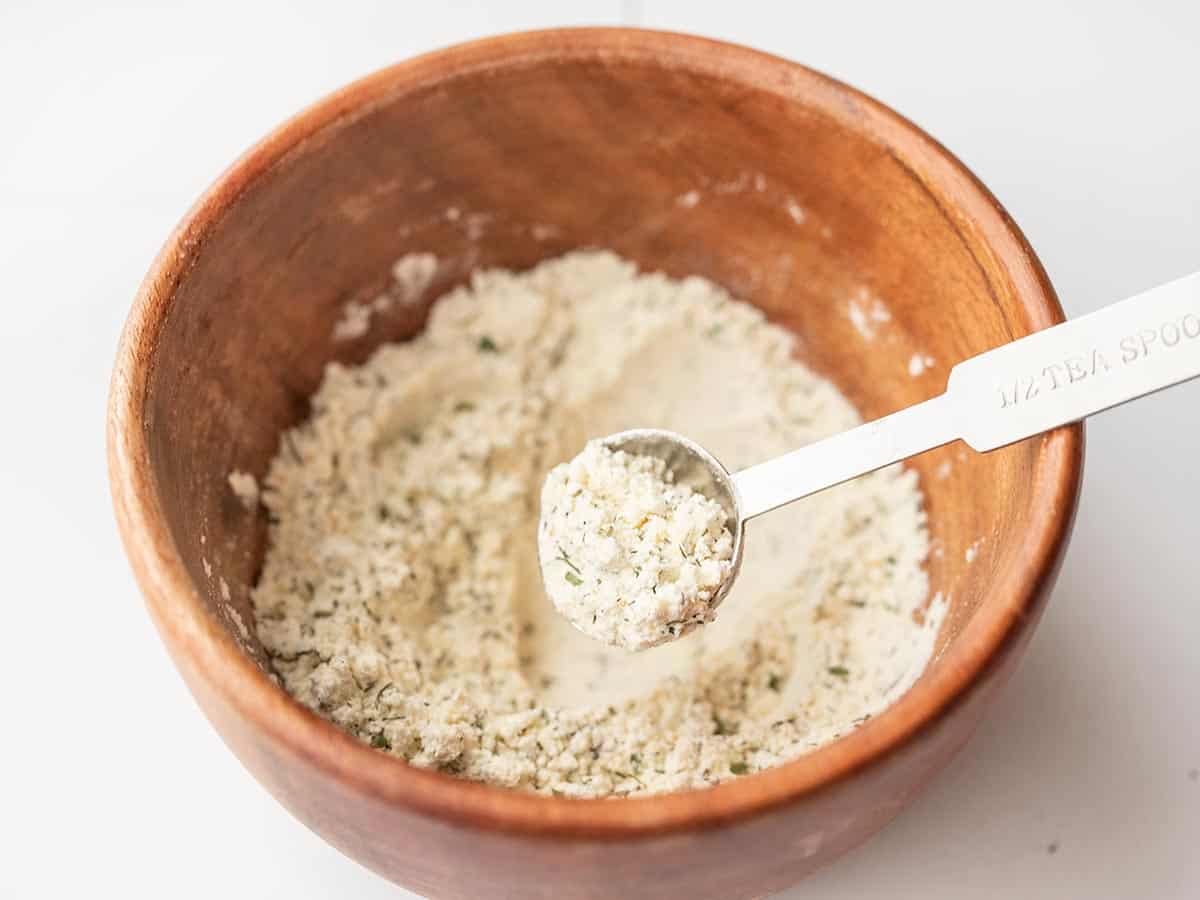 Use your homemade ranch seasoning mix as a dry powder to season meat, vegetables, pasta, and more. Or, use it to whip up a batch of ranch dressing or chip dip…