I can't believe it's that time already! Another year full of awesome food, gone in the blink of an eye. At the end of each year I like to put together a not-so-short list of my favorite recipes from year. Instead of listing the most popular recipes, which can be influenced by random viral forces, I like to list my favorites, or the recipes that I think are the absolute best and shouldn't be missed. Every year picking out the best recipes gets a little harder and harder, but here are this year's top 20. The crème de la crème, the very best recipes of 2017!! (In no particular order)
Best Recipes of 2017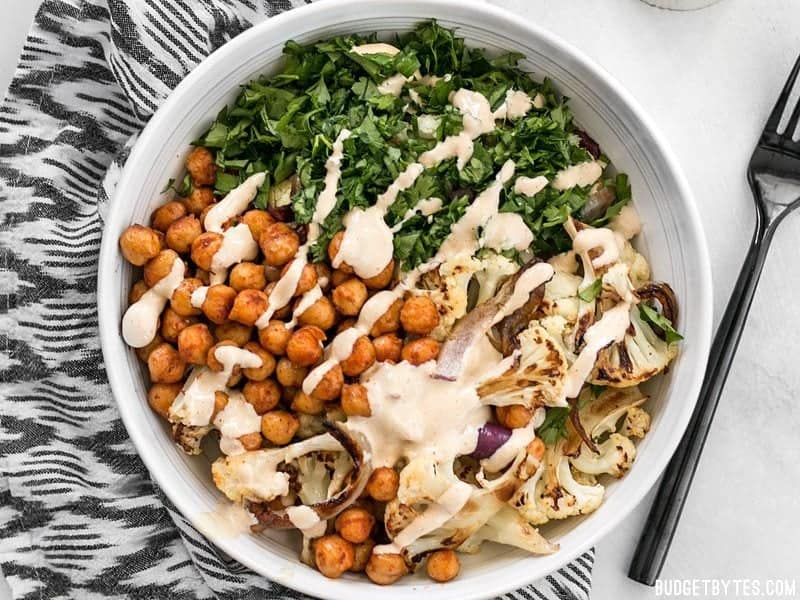 Roasted Cauliflower Salad with Lemon Tahini Dressing – Luckily this recipe has gotten a lot of internet love, because it is seriously THE BEST. There are so many flavors and textures going on in that bowl, and that tangy lemon tahini dressing will make you want to lick up every last drop.
Easy Orange Chicken – The flavors in this orange chicken are so vibrant that you'll never be tempted to take-out again. And let's be real, it's probably faster than take-out too.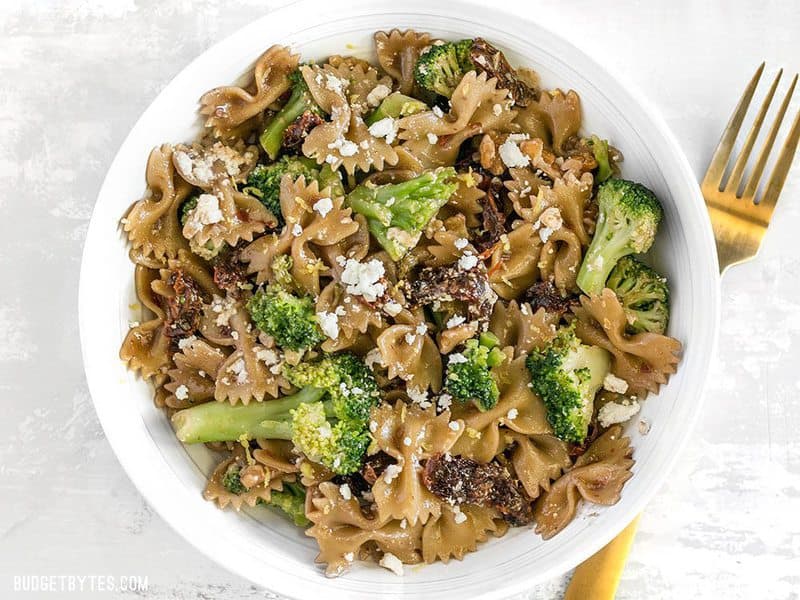 One Pot Sausage and Sun Dried Tomato Pasta – It's no secret that I love one-pot pastas, but this one has to be my favorite yet. I threw together some items that I often have hanging around, like frozen broccoli florets, sun dried tomatoes, and feta, and they made the most incredible flavor packed pasta yet.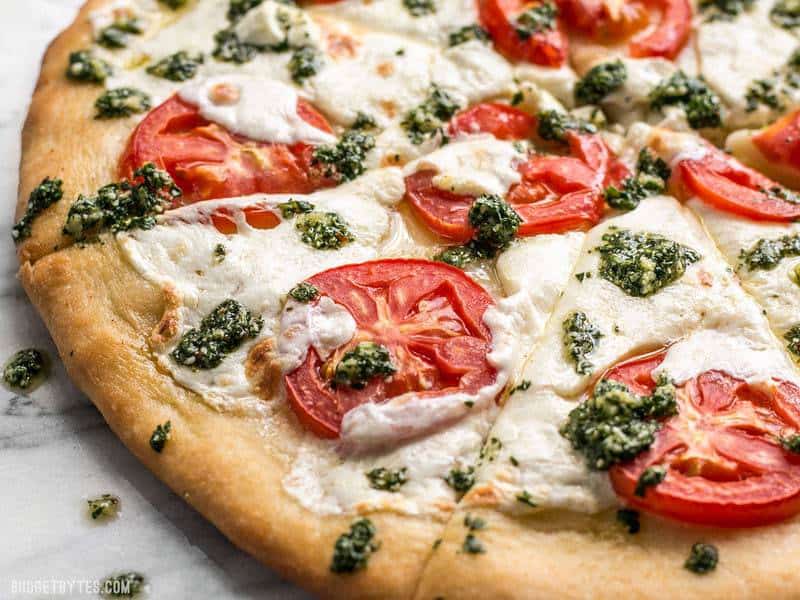 White Pizza with Parsley Pesto Drizzle – Fresh pesto drizzle on pizza after baking is seriously THE BOMB. Even with my cheap-o parsley pesto!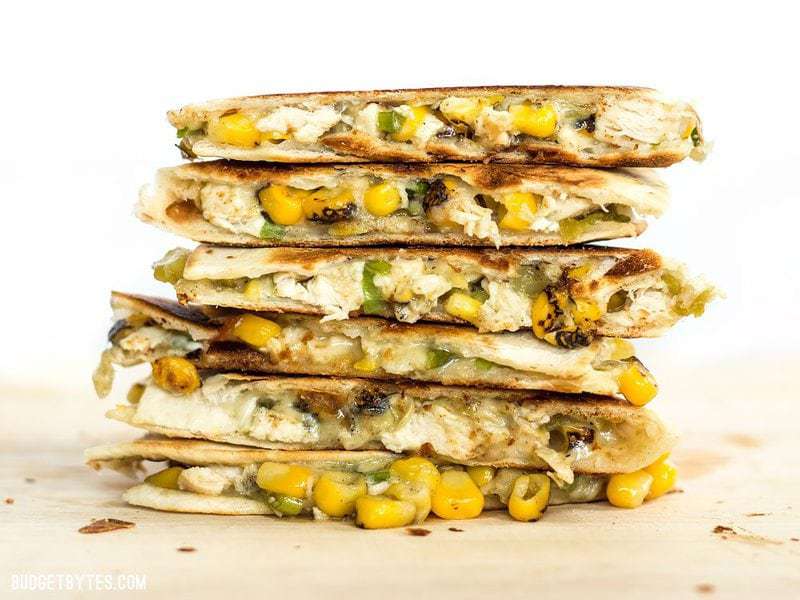 Roasted Corn Quesadillas – Smoky roasted corn (from Trader Joe's) + green chiles + cheese = AWESOMENESS. Super simple, but oh so very good. You can freeze these puppies for fast snacks later, too.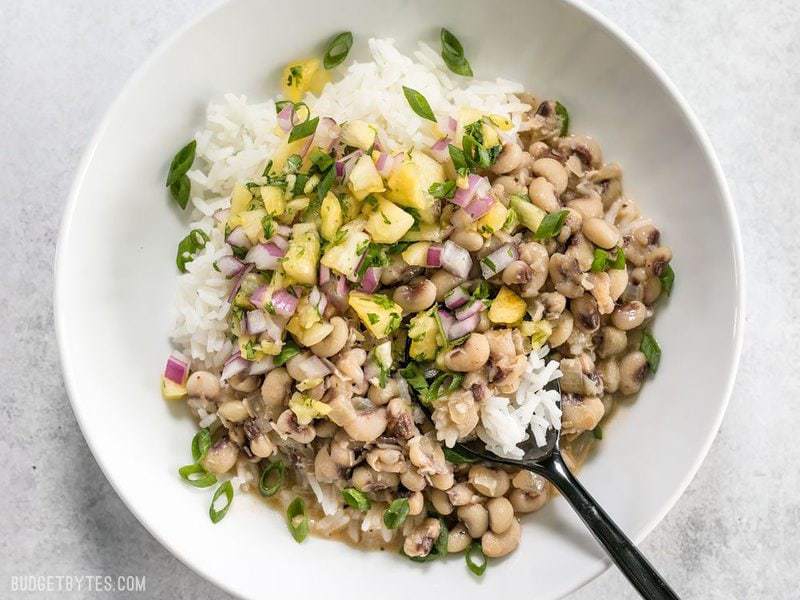 Coconut Jerk Peas with Pineapple Salsa – This humble beans & rice combo is the next best thing to taking a tropical vacay. Spicy and rich coconut jerk peas, topped with a super fresh homemade pineapple salsa. Everyone on the boat, we're going to the Caribbean! (I wish.)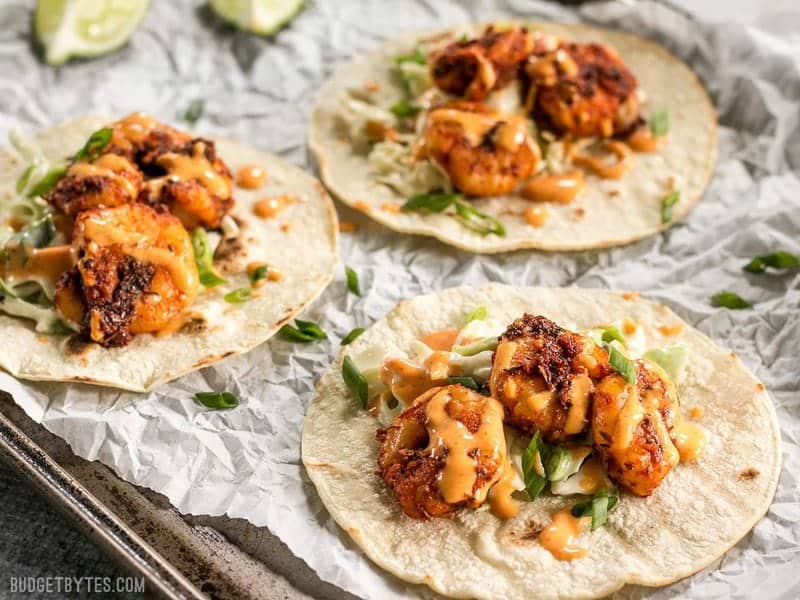 Blackened Shrimp Tacos – Tacos really are the best. These little hand-sized treats are packed with flavors and textures, and are somehow miraculously not overly filling. Shrimp may be pricy, but when you combine them with super inexpensive ingredients like cabbage and corn tortillas, plus pack on the seasoning, you can stretch them out over quite a few servings and never know the difference.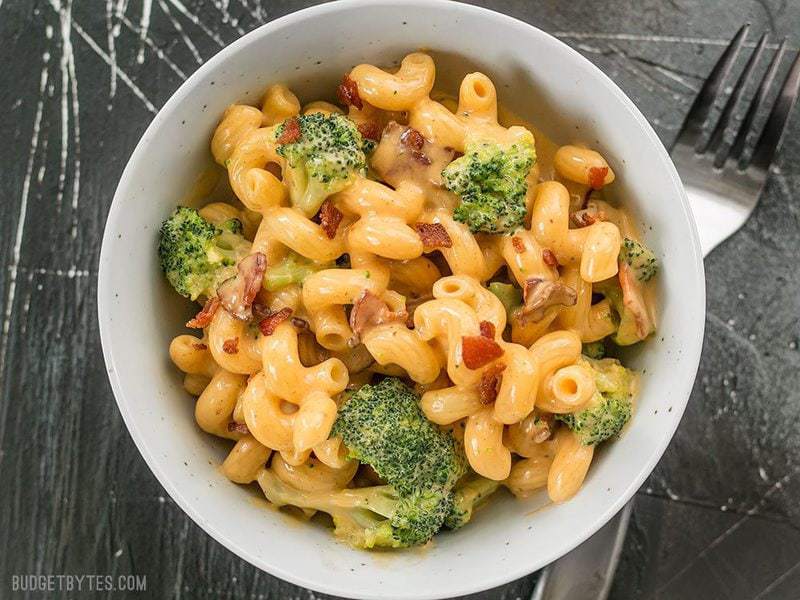 One Pot Broccoli Mac and Cheese – This mac and cheese may be the end of me. It's just TOO easy and so damn good. I could eat the whole pot and it's a fight each time to keep myself from doing so.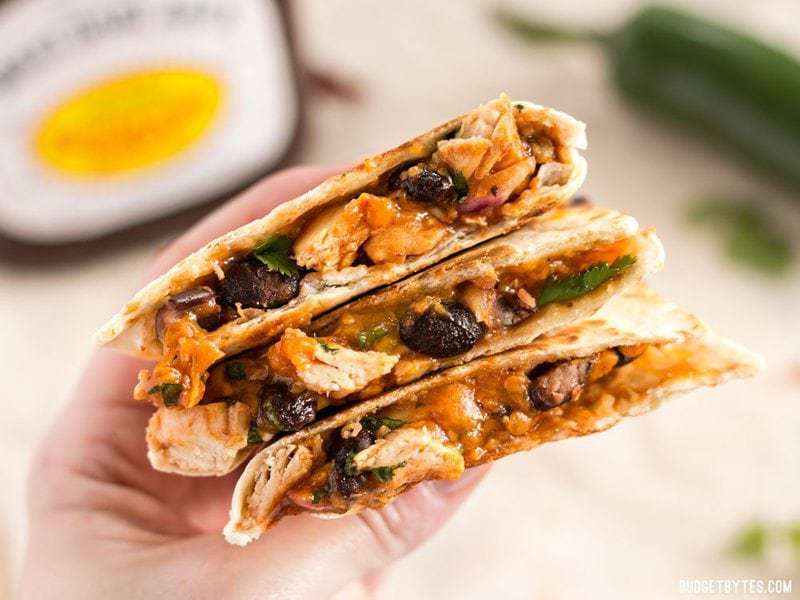 Ultimate BBQ Chicken Quesadillas – I don't use the word "ultimate" lightly. These quesadillas have everything. Chicken, black beans, spicy jalapeños, creamy cheddar, sweet bbq sauce… ALL THE FLAVORS. Sorry, my head starts to explode a little every time I remember these quesadillas.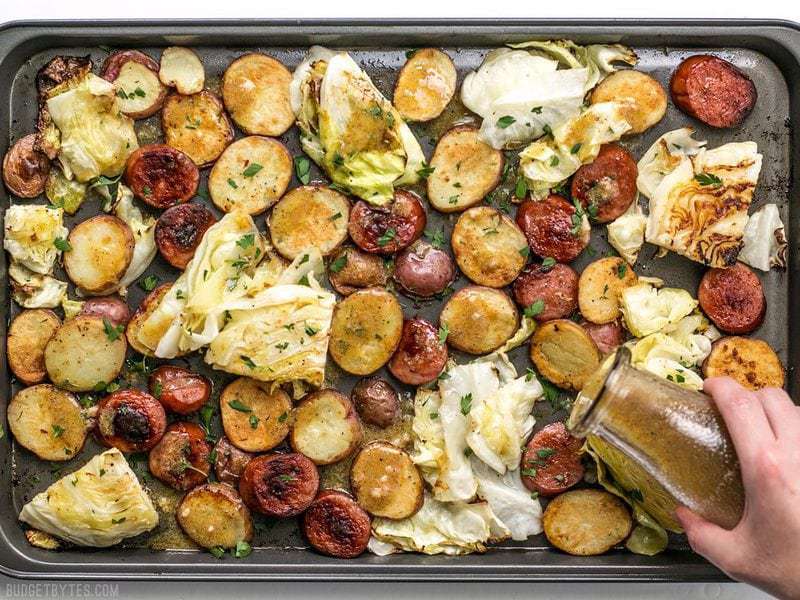 One Pan Roasted Kielbasa and Cabbage Dinner – 2017 was the year of my love affair with cabbage. There were so many good cabbage recipes this year, but this sheet pan dinner was my fav. So much goodness and all drenched in a super tangy homemade mustard vinaigrette!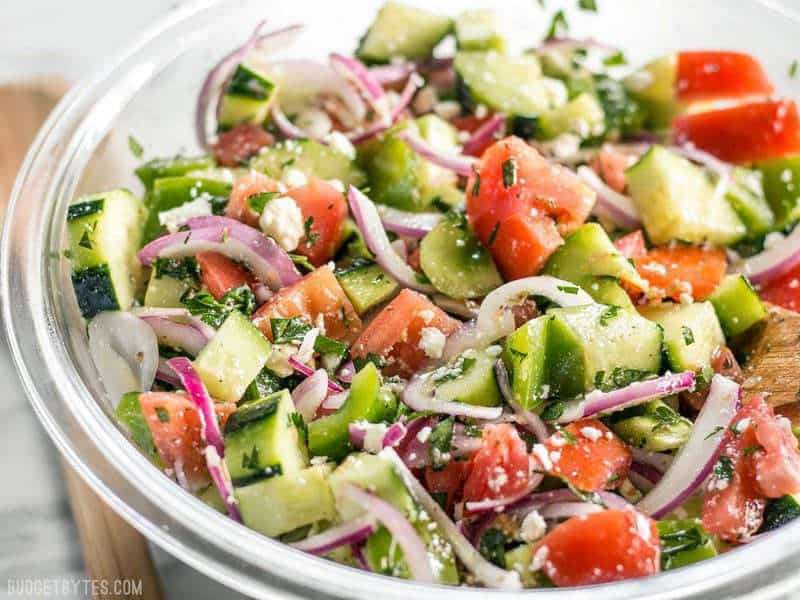 Super Fresh Cucumber Salad – I almost can't call this one a recipe from 2017 since I've been making it since the beginning of time, but 2017 is the year that I gave it a dedicated blog post, so here it is. This is like, the all-purpose go-to salad. It's the simple salad that you can serve along with just about any dinner. And the leftovers will make your refrigerator smell SO GOOD. 😂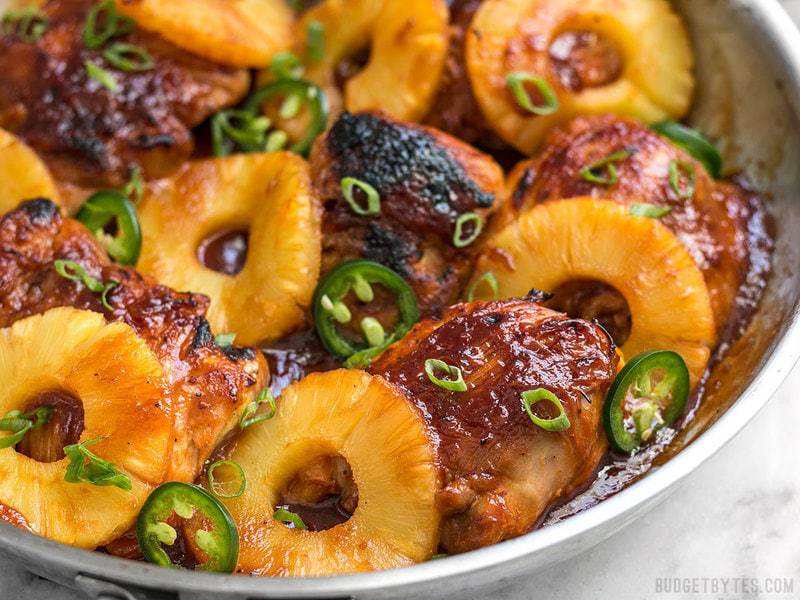 Skillet Pineapple BBQ Chicken – That middle piece of chicken is even in awe of how delicious it is (do you see the 😱 face?) You'll love this one because it's super fast and easy, which makes it perfect for weeknight dinners, and it only takes a few ingredients. #win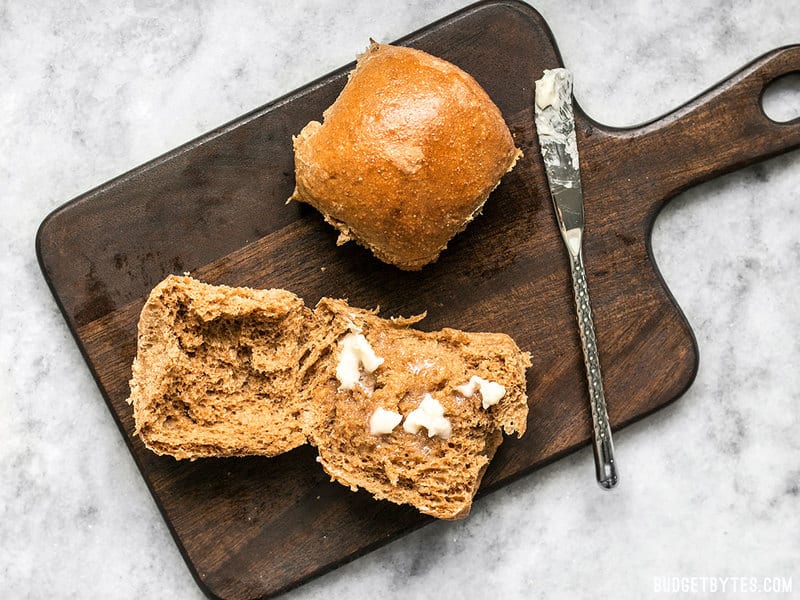 Sweet Molasses Dinner Rolls – When you want something a little extra special to go with dinner, you MUST make these rolls. The molasses gives them a deep, almost earthy flavor with just a hint of sweetness. Plus they're just gorgeous.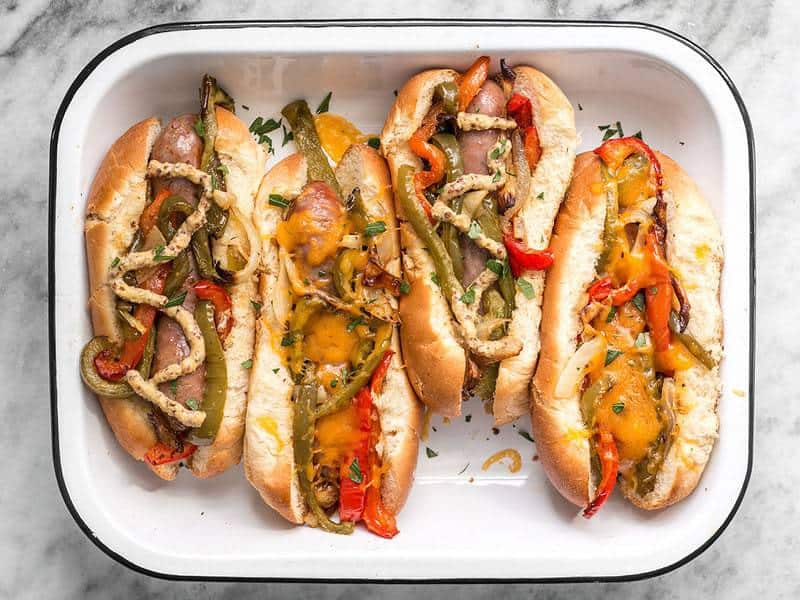 Roasted Bratwurst with Peppers and Onions – Don't have a grill? No problem. Everything cooks together on a sheet pan here, tossed with just a little bit of mustard vinaigrette for extra flavor. Pack 'em into some buns and back into the oven so they're all warm and toasty. AND you can enjoy this even when there's a foot of snow outside.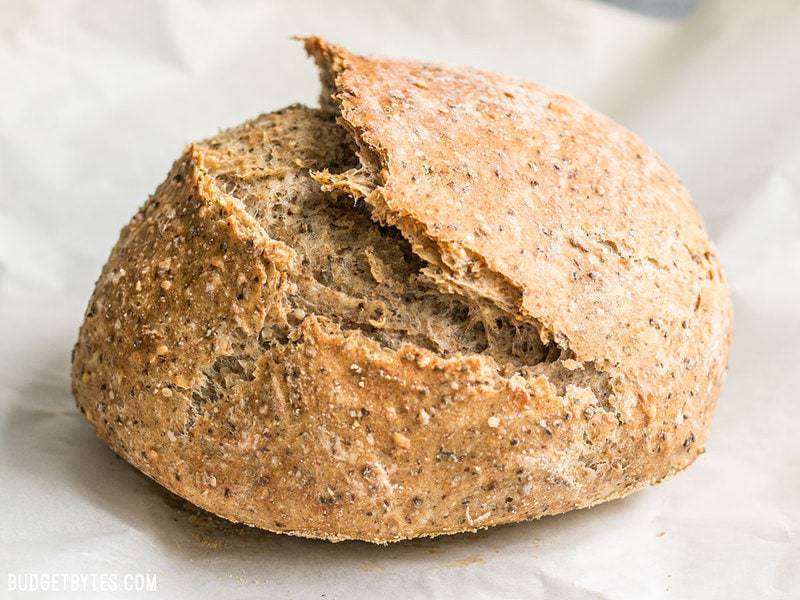 Seeded No Knead Bread – I like my bread to have as much texture as possible. Regular no-knead bread made in a Dutch oven makes a super awesome crispy crust, but I went a step further and mixed a bunch of seeds into my dough for texture in Every. Single. Bite.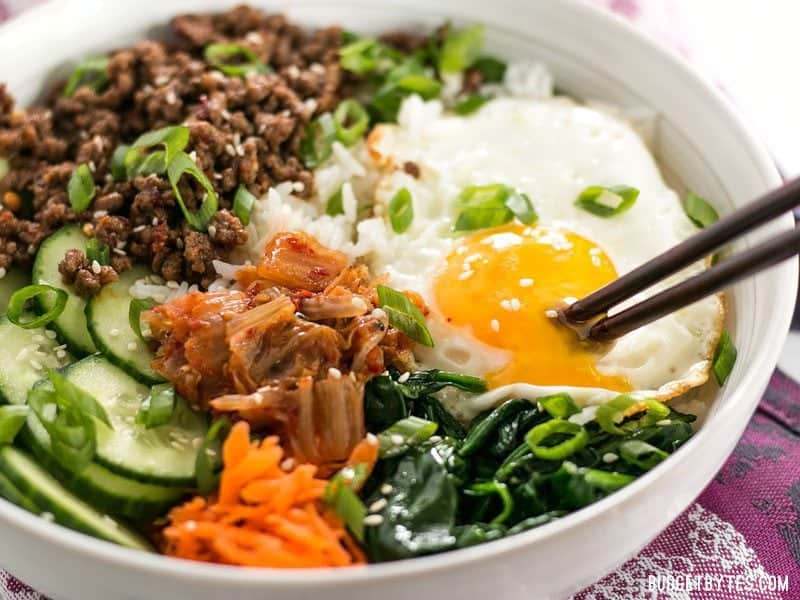 Bibimbap – I'm so much more a "bowl meal" person than I am a "main dish and two sides" type of person, so naturally I love bibimbap. It's the ULTIMATE bowl meal. Everything I've ever wanted in one bowl, runny yolk included! And it's not nearly as complicated to make as it looks.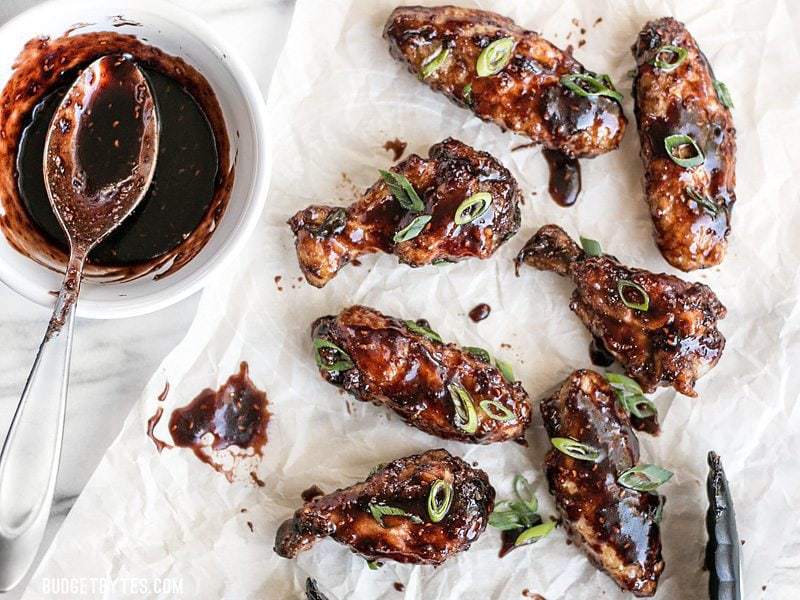 Raspberry Balsamic Baked Chicken Wings – Normally I'm not a wing person AT ALL, but when you bake them instead of fry them so there is no heavy oil flavor, then drench them in this raspberry balsamic sauce, I'm helpless. I could eat 20 of them.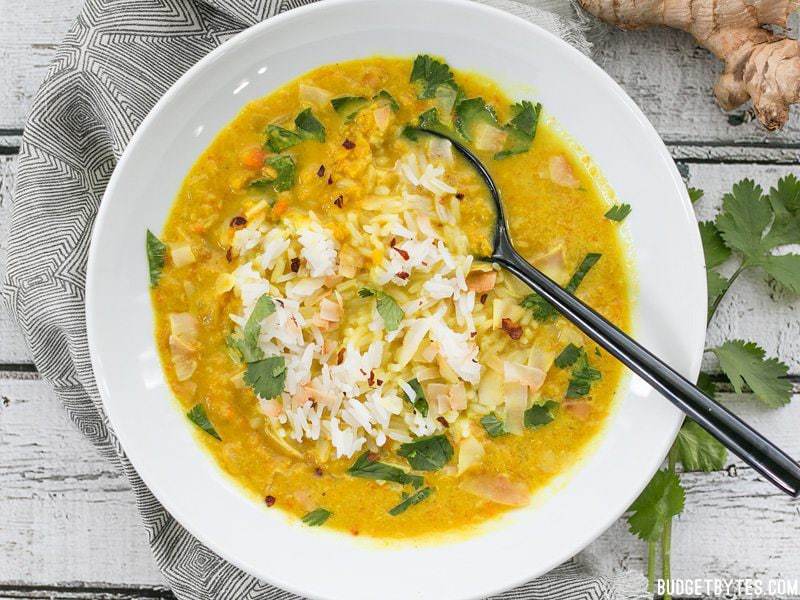 Golden Coconut Lentil Soup – When you need something light and fresh, but it's zero degrees outside, this soup is your ticket. It somehow feels like a breath of fresh air, even though it's a hot soup. I guess it's all that ginger, coconut, and turmeric that just makes you feel clean and fresh inside and out after just one bowl.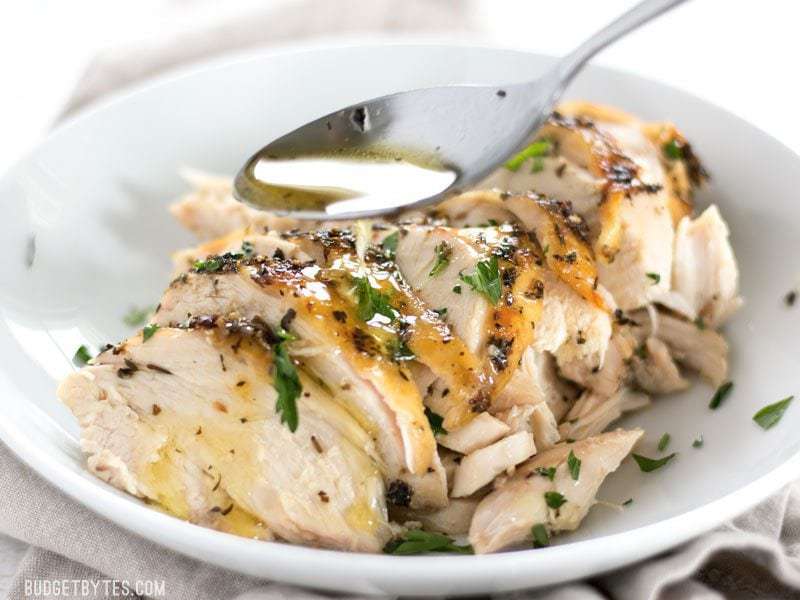 Herb Roasted Chicken Breast – It's the next best thing to rotisserie! This cooking method uses the same tactic as rotisserie chicken (low and slow) to create super tender and juicy meat. Except you don't need an open flame and rotating spit. You can do this with a regular old oven.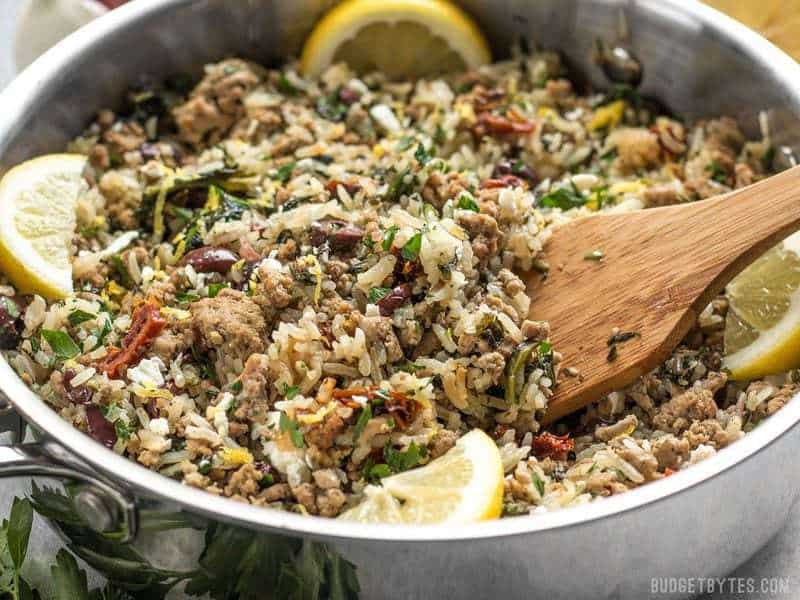 Greek Turkey and Rice Skillet – This is definitely one recipe that did not get as much attention as it deserved. It's without a doubt one of the best skillet or one-pot meals I've made, with tons of bright flavors popping in every bite. The best part? You can totally freeze this. ❄️
Well that's it! Those are the best of the best, but certainly not the only good recipes from 2017. If you have a recipe that you think is a MUST TRY (from anywhere around the web), I'd love to hear it! Leave your favorites in the comments below.
HAPPY NEW YEAR EVERYONE!!