Incase you need another reminder (who doesn't?), Mother's Day is swiftly approaching. May 10th will be here before you know it, so don't be left rushing to the drug store on the day of to buy a card covered in glitter. Show your mom you're thankful that she made sure you survived childhood by preparing her one of these delicious recipes…
Mother's Day Recipe Roundup 2015
Baked Eggs with Spinach and Tomatoes – Breakfast in bed is a classic Mother's Day treat, and these baked eggs are super elegant and delicious. Serve with a nice crusty bread or toasted english muffin, a glass of juice, and a fresh flower for a Mother's Day to remember.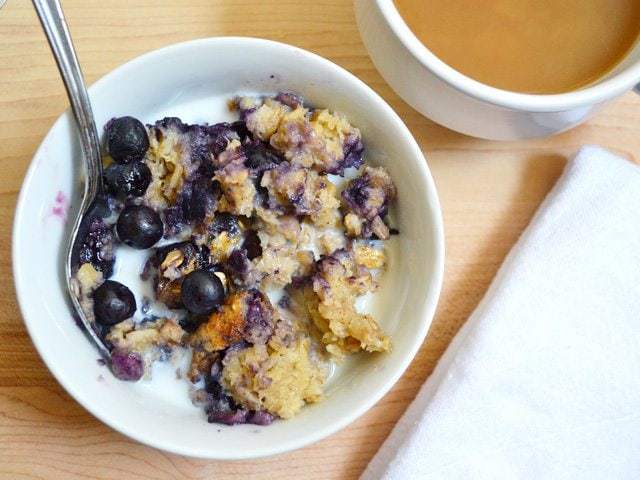 Blueberry Banana Baked Oatmeal – If you've got a healthy momma, this Blueberry Banana Baked Oatmeal tastes indulgent, but is high in fiber and protein, and much lower in sugar than most sweet breakfast treats.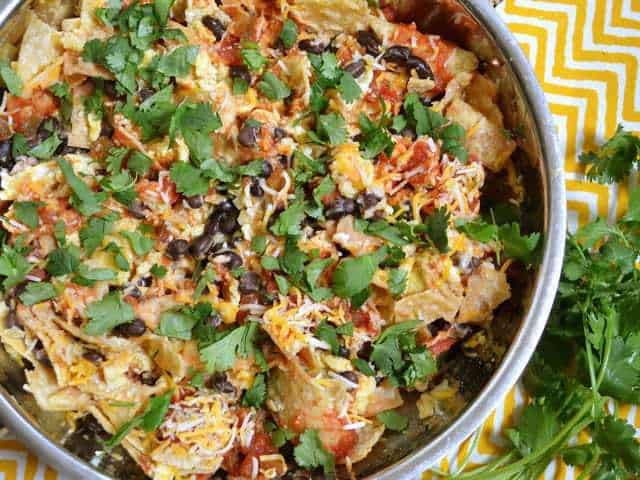 Southwest Breakfast Scramble – If sleeping late is the most precious gift you can give your mother, make this savory Southwest Breakfast Scramble for brunch. It's quick and easy to make and filling enough to serve as both breakfast and lunch.
Chai Spiced Scones – Even something as simple as a warm, fresh baked scone and a fresh cup of coffee can show a lot of love.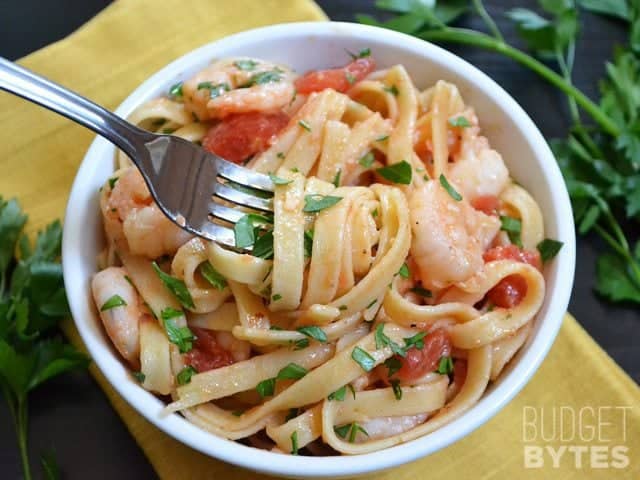 Spicy Tomato and Shrimp Pasta – Mom coming over for dinner? This Spicy Tomato and Shrimp Pasta is restaurant quality goods, but is surprisingly simple. And who better to splurge on with shrimp than mom, right? (Just say yes. She carried you in her belly for nine months. That's definitely worth some shrimp.)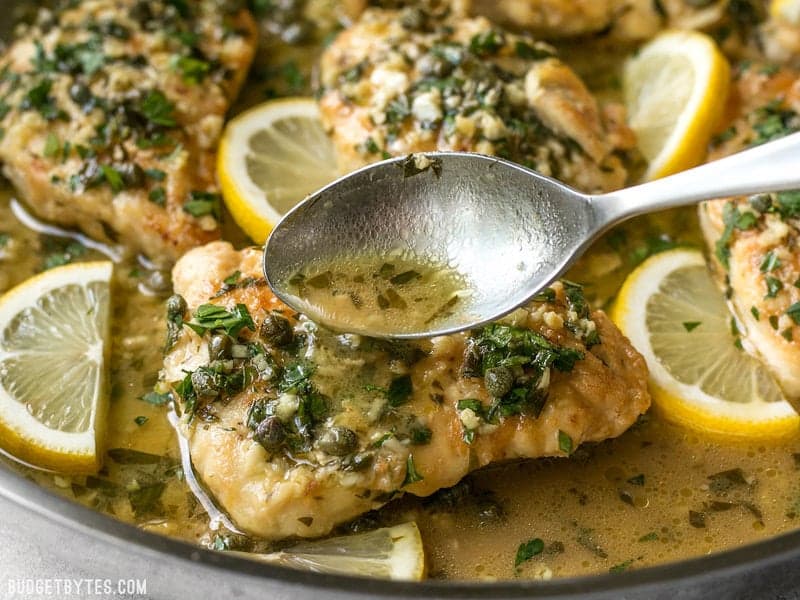 Chicken Piccatta – Shrimp not your style? Chicken Piccatta is another restaurant worthy dish that you can whip up at home without a lot of effort. Just be careful… it's so good that she might try to talk you into cooking dinner every night!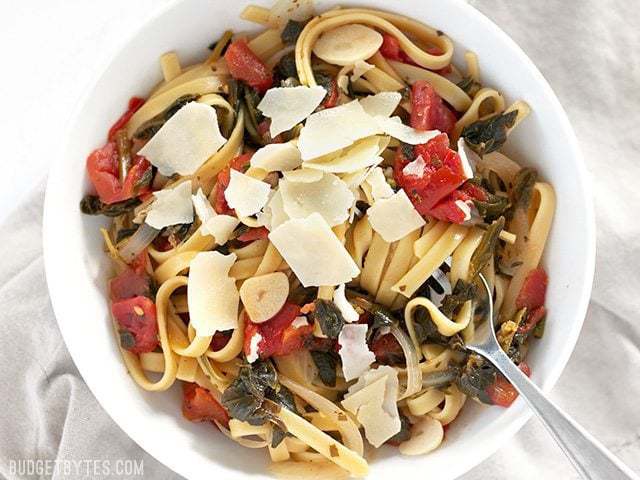 Italian Wonderpot – And, if you're the type to set the kitchen on fire when just making toast, this Italian Wonderpot is the easiest of the easy. Just add all the ingredients to the pot and bring it to a boil. I promise the flavor is still impressive.
Can't cook for Mother's Day? Here's another option…
Did your awful boss schedule you for a double shift on Mother's Day? Does your mom live 1200 miles away (hi mom!)? Make your mom a personalized cookbook for Mother's Day! Over at Tastebook.com you can compile and print your own cookbook made with your personal recipes. Super cool. Gotta love the internet.
Recipe Ideas from Around the Web
Because the internet is FULL of delicious recipes, here are a few other tasty concoctions that I'd love to make for my mom…
Lazy Sunday Mimosas – Maybe mom would appreciate a little bubbly to start her special day. Actually, I'm sure she would.
Chocolate Pecan Pancakes – Don't just make pancakes, make chocolate pecan pancakes. (I'm sure there will be some leftover for you, too.)
Easy Cinnamon Rolls with Orange Glaze – Waking up to the smell of cinnamon is a gift in and of itself. No kneading or waiting hours for dough to rise in this recipe.
Avocado Toast with Hard Boiled Egg – If all you really can do in the kitchen is make toast, you can still make mom breakfast in bed (sub a fried egg if hard boiling seems complicated).
Chocolate Raspberry Tart – Seriously easy and seriously impressive. End of story.
Spinach and Pancetta Tartines – Take toast one step further. (use bacon for a cheap pancetta sub)
Crispy Roast Lemon Chicken Thighs with Potatoes – An entire dinner baked on one single sheet. Easy and impressive. Looks like a lot more work than it really is… but I won't tell mom.
So what are YOU doing for Mother's Day?