I'm officially on vacation!! Woot! While I'm away (AFK–anyone remember that from the 90's internet?), I decided to do a series of vacation recipes for the blog. What do I mean by vacation series? A vacation from my norm. I rarely do sweets or desserts for the blog because I don't have a big sweet tooth and they are by nature a splurge, or the opposite of budget conscious. BUT I am realistic and I know that every now and then a person needs a little sweetness in their life. So, this week, and this week only, I'm doing all sweets. All fun. All vacation from responsibility! First up is a fruity, frothy, frozen Pineapple Orange Julius!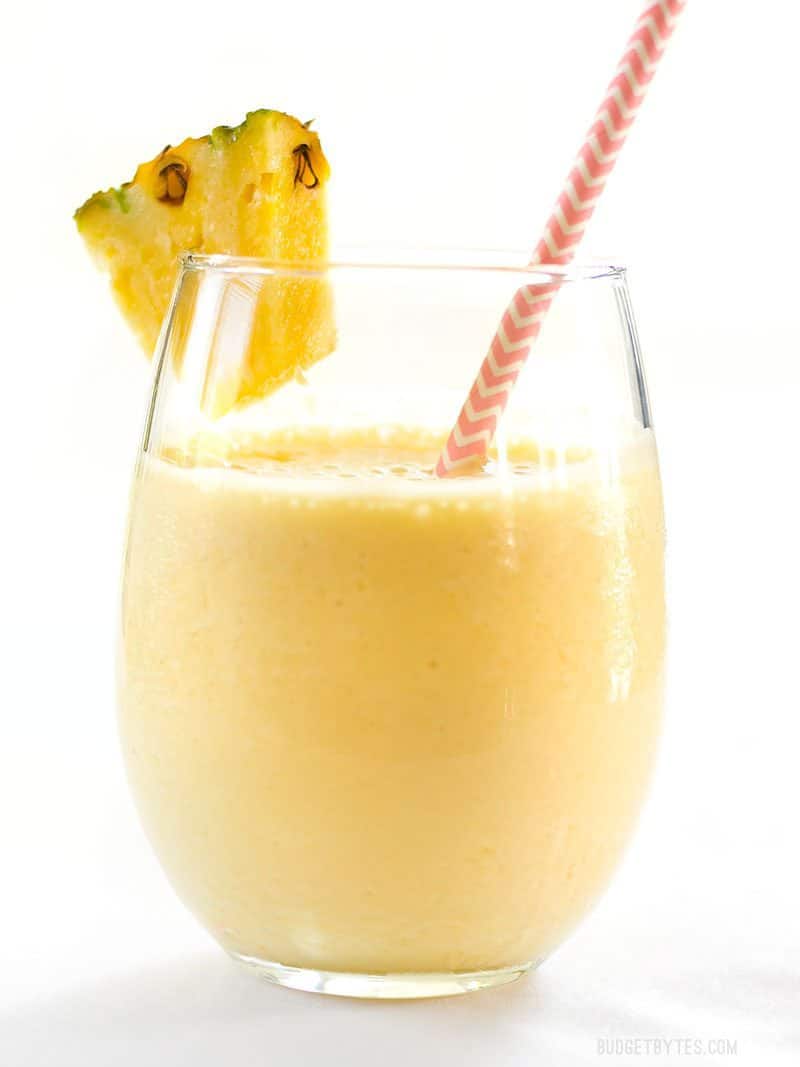 What is an Orange Julius?
This sweet and creamy drink is a throwback to mall-staple from my teenage years in the 90's. The original Orange Julius is like a liquid orange creamsicle, made with orange juice concentrate, milk, vanilla, and sugar. I added frozen pineapple for an extra tropical twist (because vacation, remember?).
What Kind of Blender Do I Need?
These dessert drinks literally take less than five minutes to make and you don't even need a fancy blender. I use my single serving Hamilton Beach single serving blender that costs less than $15 and it does a fantastic job. This recipe makes about one 12oz. drink. If you don't like pineapple, I suggest using a few ice cubes in their place to make sure you have that frozen element to your drink. All these ingredients can be kept either in your pantry and freezer, so you can quickly whip one up when you need a mental escape.
If you shut your eyes and imagine hard enough, you can feel the sun and smell the sea water…

Homemade Pineapple Orange Julius
When you need a tropical escape this homemade Pineapple Orange Julius is the perfect sweet and creamy frozen drink to take you away.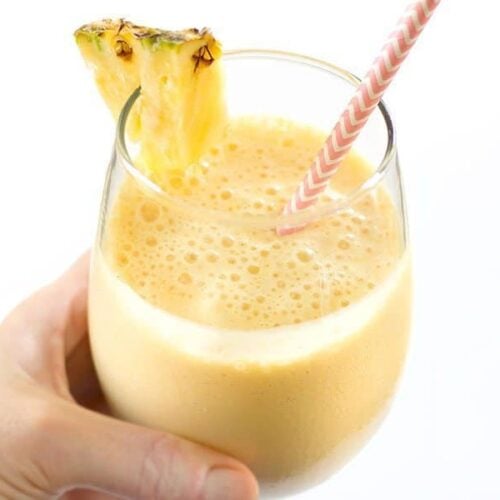 Ingredients
1/4

cup

orange juice concentrate

($0.33)

1/2

cup

frozen pineapple

($0.58)

1/2

tsp

vanilla extract

($0.14)

1

Tbsp

sugar*

($0.01)

1

cup

whole milk

($0.31)
Instructions
Place all the ingredients in a blender and blend until smooth and frothy. Drink immediately.

For a thicker drink, add a few ice cubes or more frozen pineapple. For a thinner drink, add more milk.
See how we calculate recipe costs here.
---
Notes
*You can definitely reduce the amount of sugar in this recipe to meet your needs, but I found that 1 Tbsp gave the drink that dessert like quality that you find in the mall version.
Nutrition
Serving:
1
Serving
Calories:
340.3
kcal
Carbohydrates:
58.3
g
Protein:
10.1
g
Fat:
8.3
g
Sodium:
125.7
mg
Fiber:
1.9
g
Read our full nutrition disclaimer here.
Scroll down for the step by step photos!
How to Make an Orange Julius – Step by Step Photos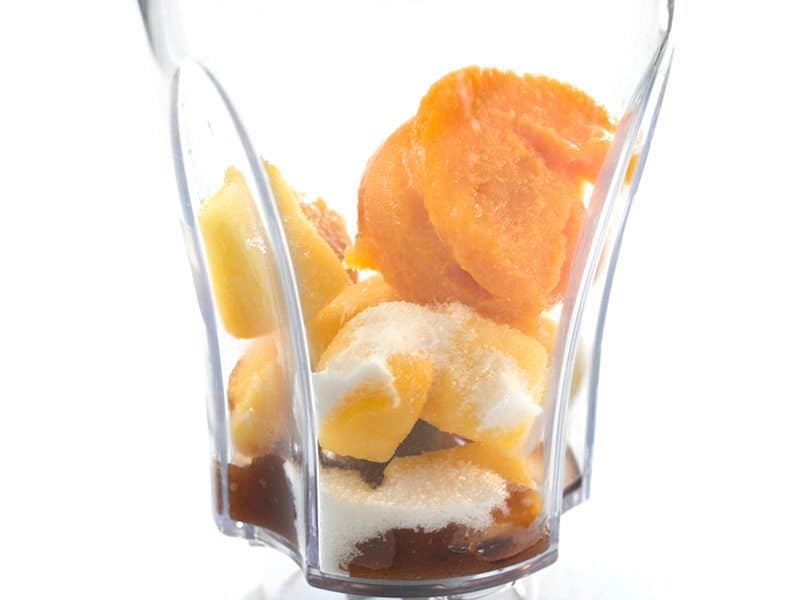 To make one 12oz. drink, add 1/4 cup frozen orange juice concentrate, 1/2 cup frozen pineapple pieces, 1/2 tsp vanilla extract, and 1 Tbsp sugar to a blender. If you put the metal lid back on the frozen OJ concentrate container it stays good fro quite some time, even though it isn't technically "sealed" on.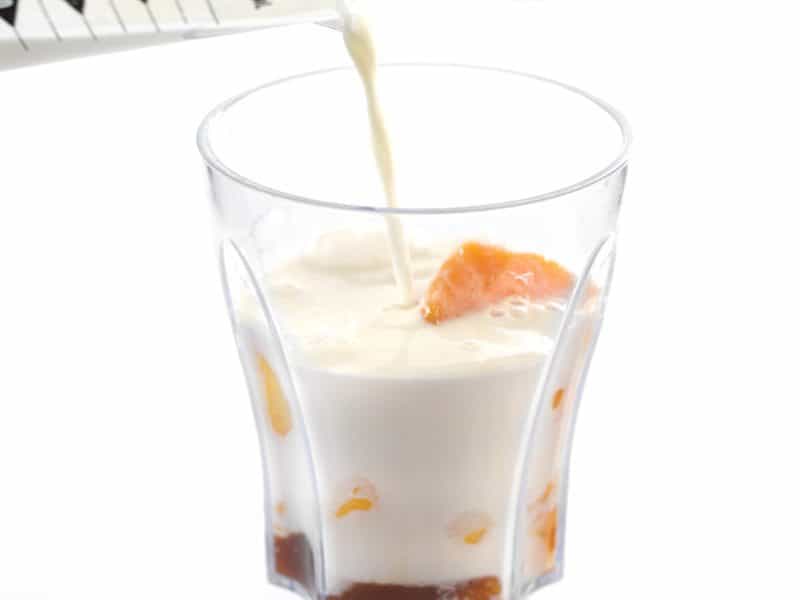 Pour in one cup of whole milk.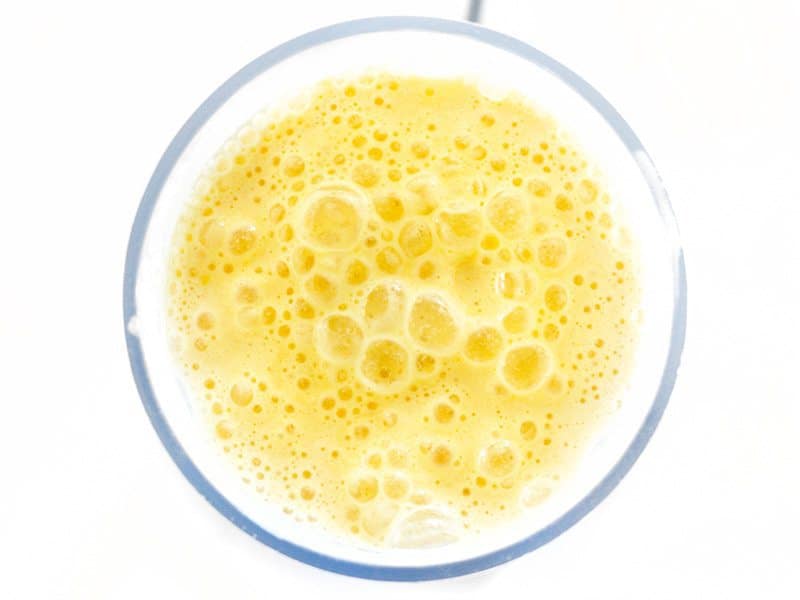 Blend until the drink is smooth and frothy. YUM!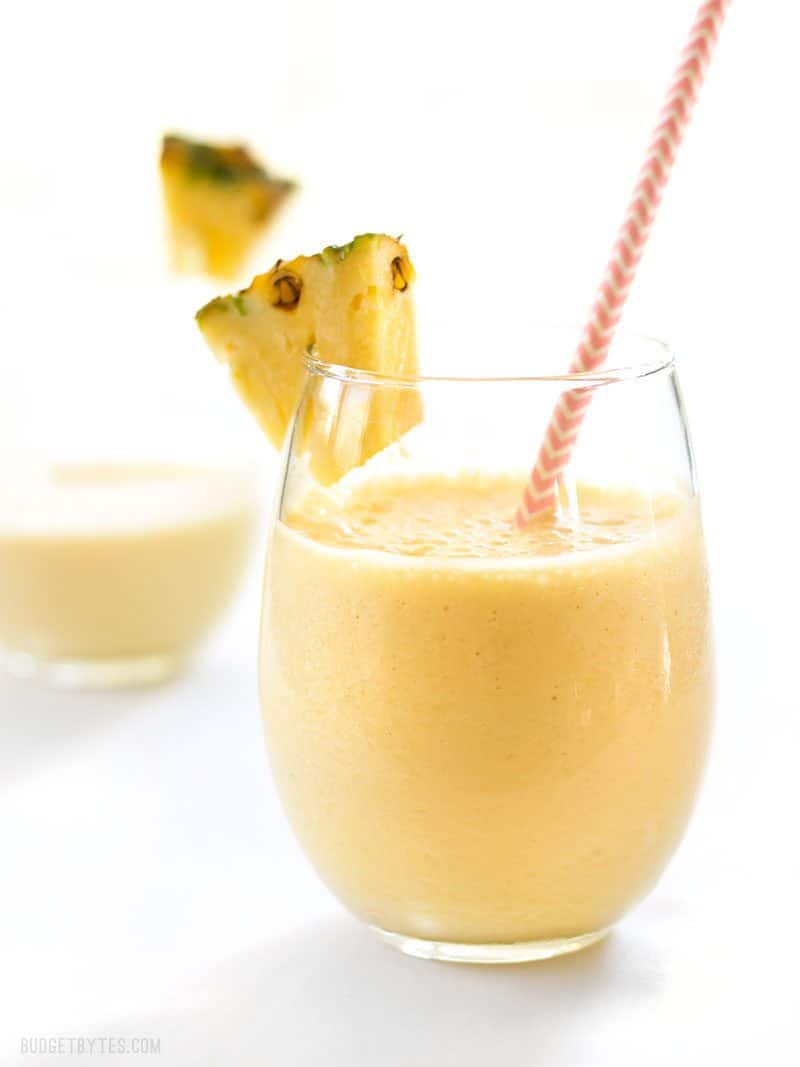 I wonder what this Pineapple Orange Julius would be like if you used coconut milk instead of dairy milk… SUPER TROPICAL 😎🌴☀️
Okay, I'm off to enjoy the rest of my vacation. Check in with you soon!!