Thanksgiving Roundup 2013
It's almost turkey day! I won't be cooking a huge spread myself, but I wanted to compile a list of my favorite Thanksgiving options from years past. Hopefully this list will help you get some ideas!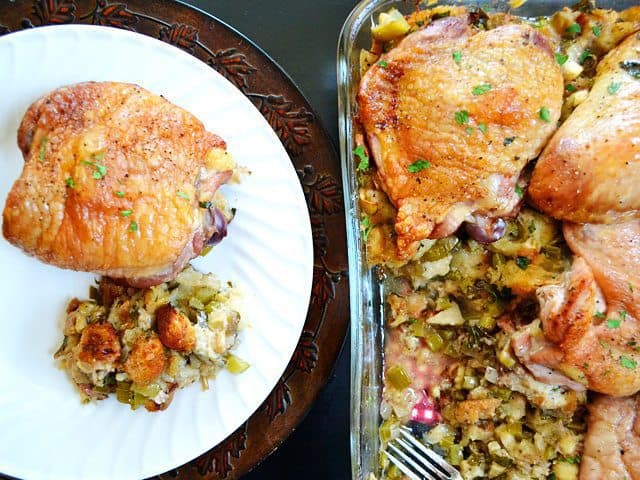 I've cooked a whole bird before, but this "casserole" style method of cooking turkey pieces on top of homemade stuffing takes the cake. It's so much easier, you'll never got back to a whole bird.
This cranberry sauce was one of the first recipes I ever posted, so there are no step by step photos. BUT, don't worry, it's so easy that you probably won't even need them!
Want a fancier cranberry sauce? Well, if you happen to have a bottle of red wine that you're sipping on while cooking on Thanksgiving, go ahead and make this ultra flavorful red wine version of cranberry sauce.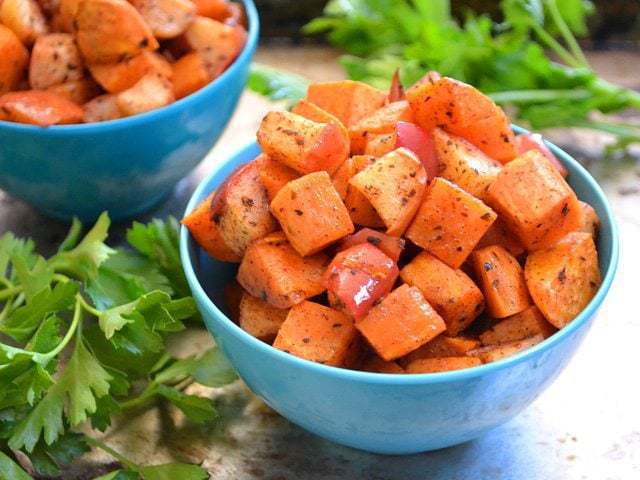 I didn't make this for Thanksgiving originally, but I think it would make a great addition to the holiday table. After all, what's more Thanksgiving-like than sweet potatoes and apples? So good.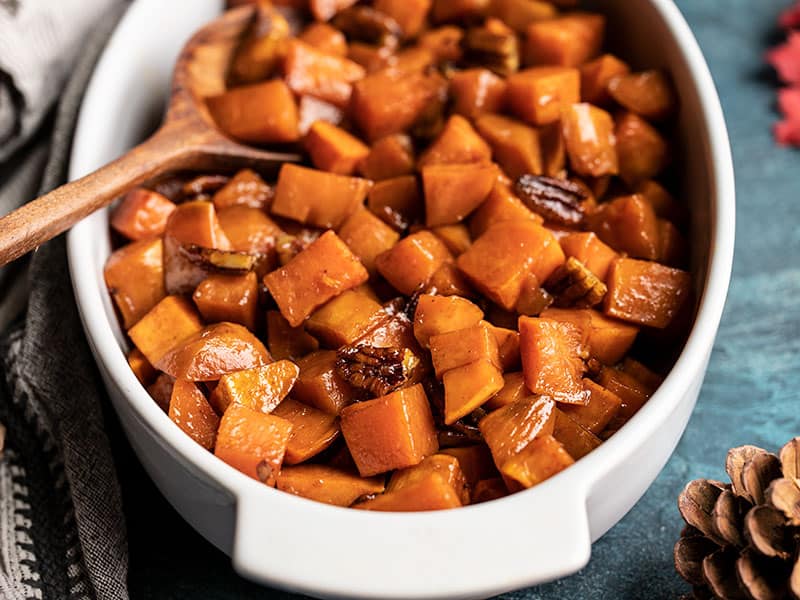 These are another great roasted sweet potato option. They're a lot less work than regular sweet potato casserole, but you still get that classic sugary sweet taste.
I made these the other day and still can't stop thinking about them. If one potato is too big for your holiday servings, simply cut the baked potato in half lengthwise and top each half of the potato with the goodies.
Need a good, basic mashed potato recipe? This one is my fav. I love 'em chunky and infused with garlic and green onions!
This super rich and creamy corn pudding has Thanksgiving written all over it. It's warm, comforting, and just waiting to nestle up along side the green beans and turkey on your plate.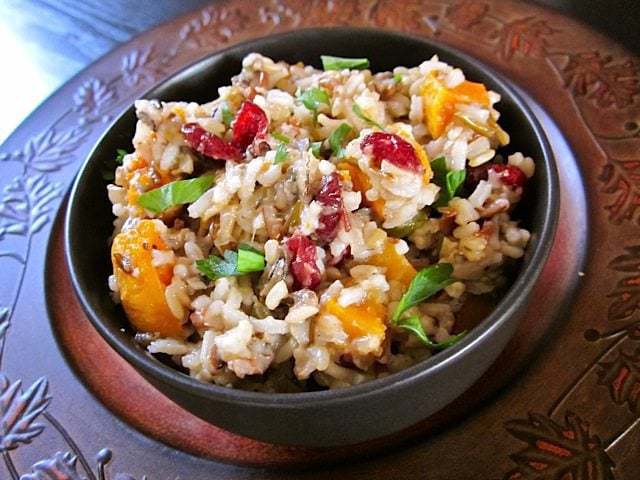 It's all the flavors of fall in one side dish: butternut squash, cranberries, sage, and walnuts. I could make a meal of this by its self.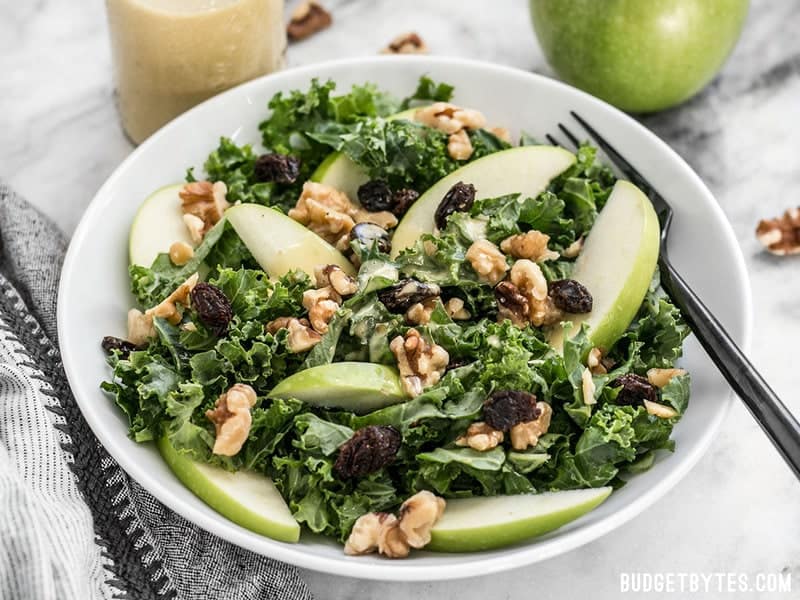 You might want to add a little green to the Thanksgiving meal and this Apple Dijon Kale Salad would be awesome. Apples and walnuts keep with the autumn theme, but kale will give you your big dose of greens.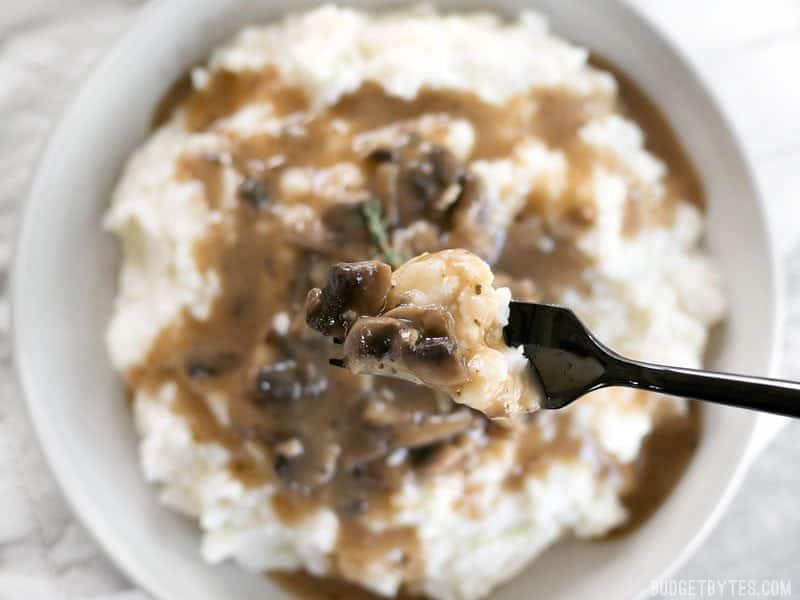 Don't forget the gravy! And don't forget your vegetarian friends! This awesome mushroom herb gravy is vegetarian friendly so that all of your guests can enjoy some gravy goodness.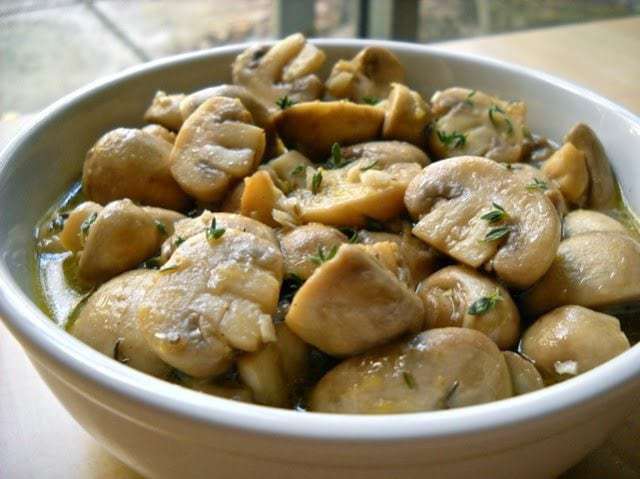 Speaking of mushrooms, these tasty little shrooms are a great appetizer to have hanging around for your guests while everyone is waiting to eat!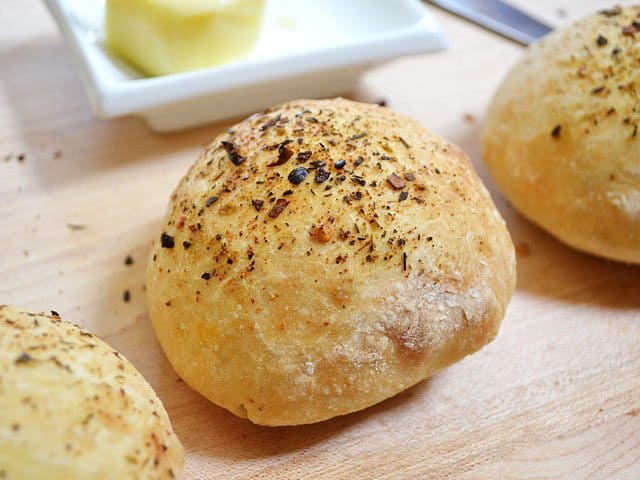 You'll definitely want some homemade bread for the meal, and these focaccia rolls are super easy and super impressive. Start the dough the day before and you'll not spend even one minute kneading.
Want something even easier? All these drop biscuits require is mixing up the dough, then dropping dollops of it onto a baking sheet. Super easy and delicious.
Finish off the meal with some pumpkin bread pudding! This is a "lighter" version of bread pudding that doesn't go over board with the butter, eggs, or sugar. But hey, you just ate an enormous, delicious meal, right? …if you must, eat it cold for breakfast the next day!
What is your favorite?