I want to do a final wrap up of my experience with the SNAP Challenge to record my overall thoughts and impressions. I learned so much, not only from doing the challenge myself, but from reading the comments, thoughts, and experiences that all of you have shared along the way.
I want to thank all of you for your kindness and support during the challenge. I was really reluctant to do the SNAP challenge because I didn't like the idea of sharing something so detailed and personal as my daily diet, but the overall response was very positive. You helped me dive deeper into the experience and get so much more than if I had kept it to myself. Thank you!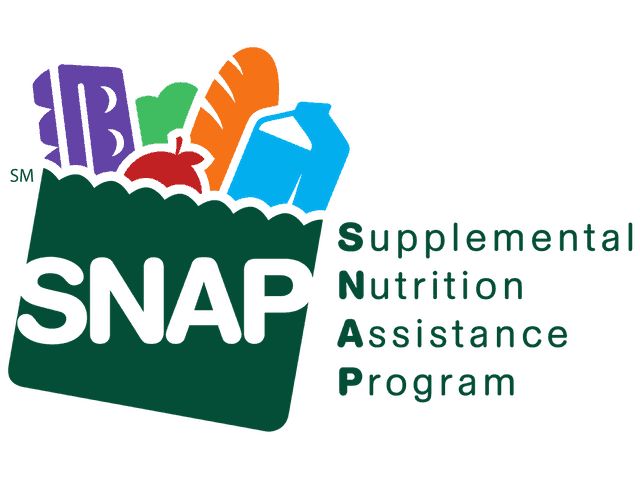 When I started Budget Bytes in 2009 I was living on less than $4 per day for food (without SNAP benefits), but I have slowly gotten out of that habit over the years. It's amazing how quickly you forget the techniques and tips to help you stay afloat with so little. I felt as if I was starting over from scratch and had to learn from my mistakes all over again. I'll start with what I found most challenging:
Biggest Challenges:
Making myself plan and cook, despite a busy schedule. This step is absolutely crucial to living on a restricted budget, but it's really tough when you're busy (and who isn't?). Sometimes you're so tired that you don't want to do anything, even if the consequence means not having anything to eat later. And guess what? I have it easy. I do work a gazillion hours, but I don't have kids or an extended family to take care. Plus, I have the benefit of reliable transportation, which saves a lot of time and makes daily tasks easier.
Not knowing if what I cooked will be filling enough or delicious enough. This part is a gamble. You can plan all you want, but you never really know if it's going to be enough until you're in the moment. The weeks when I didn't plan for enough food, I just had to wait it out until the next week when I could plan and cook something new. Cooking can be scary when you only have one shot!
Not splurging. It's unbelievable how much power food has over our brains. I always knew it, but never experienced it to the extent that I did during this challenge. One little morsel of food can make or break a day. Food is one of the easiest and most accessible stress relievers, and it's really challenging when that simple release is not available.
Dietary variety. Variety means buying more food items, which is really difficult with a restricted budget. Unfortunately, variety is also key to good nutrition. I think variety would increase over time as I built my stockpile of freezer goods, but in the beginning, you're going to be really restricted. Luckily, I'm used to eating the same thing for multiple days in a row, so mentally it wasn't that hard. I just knew that nutritionally I was not getting quite what I needed.
Social restrictions. Food is so embedded in our culture (in all cultures, really), so when you restrict food it restricts your social experiences. Not being able to buy or give food freely can be awkward and I learned to be more sensitive towards others in that regard. By the end of the challenge, I was longing for the freedom to go out to eat with friends and not have to worry about every penny. What a luxury! I'm so much more grateful.
Every time the challenge got difficult, I couldn't help stopping to think about how easy I actually had it. Here are a few of the luxuries that made my experience so much easier than it probably is for most.
My Advantages:
A well stocked pantry. I have all the basics, like flour, spices, butter, baking soda, vegetable oil, and the lot. I did have to replenish a few during the challenge, but being able to start out with them made a huge difference. If I was starting from scratch, I would have had to eat super simple things like spaghetti and jarred sauce for a week or two until I was able to build up some of the basics.
Kitchen equipment. I have pots, pans, a food processor, a knife, cutting boards, baking dishes, etc. If I didn't, what would I do? PB&J sandwiches? Even buying second hand equipment, it would take a while to acquire these essentials.
Easy access to grocery stores. I lived four blocks from TWO huge grocery stores and about a mile from a third (Whole Foods). I have reliable transportation and could quickly walk to either, if needed. That is a HUGE luxury. I read comments from readers who would literally have to shop once a month because of poor access to groceries. That is something I definitely took for granted before the challenge.
Knowlege. I've been doing this budget cooking thing for a while. I know basic cooking skills. I know what tastes good and what doesn't. Even with all this knowledge, I still felt a little anxious not knowing if my recipes would turn out and be edible for a whole week. Imagine if I was very new to cooking. Eek.
Access to information. You can never underestimate the benefit of internet access. Just last week I learned how to repair my crumbling shower grout, with no prior knowledge. You can go from zero knowledge to well informed in just a few minutes. With videos and picture tutorials, it's like having an expert teacher at your beck and call.
Refrigerator and freezer. Not just in my home, but at work. I think a lot of people take this for granted, but there are still a lot of people out there who really don't have this available. I know several people who only had mini-fridges in their apartment, let alone places to keep a home packed lunch cool at work. Honestly, if I didn't have that at home, I don't think I would have survived.
I'm a small person. My normal calorie needs are somewhere in the range of 1500-1700 per day, so I have the advantage of just not needing a lot of food in general. For people with a higher metabolism (kids, teens, men, people with very physical jobs, or people who are just larger than me in general) would have a much more difficult time.
Knowing that this was TEMPORARY. Just the knowledge that there was an end in sight made it easier to endure. I had a goal that I could lock eyes on and I knew that if I just made it there, I could let go and be free. If there was no end in sight, the experience would have been a lot more dismal.
Whether the experiment was a success or failure, there were a few things that I hoped to communicate through my experience. Here are a few of those points.
What I Want You to Know
Hunger can happen to anyone. Your life can change in an instant. You may feel accomplished, stable, responsible, like you've got it together, but you don't know what will happen tomorrow. You may find yourself between a rock and a hard place and in need of assistance to get back on your feet. You don't know where people have come from or where they are going, or why they might need assistance.
My experience is not everyone's experience. I didn't participate in this challenge to show people how to eat on less than $4 per day. My experience is unique and yours will be, too. I took the SNAP challenge to open a dialog about hunger and refresh my passion for learning how to eat well on a low budget. My technique won't work for everyone.
Just because you can make it work, doesn't mean everyone can. Our lives are all different. We all have different challenges and advantages. Making a restricted budget work takes a lot of dedication no matter who you are, but some factors may be out of your control. If you are able to feed your family on $4 per day, I applaud and admire you! It's not easy and it takes a lot of work, but please don't assume that if you can do it, anyone can.
Working with a restricted budget takes practice. I wasn't able to perfect it in four weeks and you probably won't be able to either. Keep at it! As you learn it will get easier and you'll figure out what works for you.
Food choices are complex. Making healthy food choices isn't just a yes or no experience. It's psychological, physical, social, cultural, and personal. We don't have the right to judge the food choices of others.
There's always more going on behind the scenes than you know. I have to remind myself of this every day and this challenge helped me practice that. It definitely increased my compassion level.
Speaking of compassion, a lot of the feedback I received was full of compassion and I hope that this series has inspired a lot of you to give back and help those in need. Here are some ways you can help.
How You Can Help:
The challenge is finally over, and I have to say I'm a bit relieved. Here is how I feel after the fact.
Now That It's Over:
I have to say that I'm really glad that I'm not tethered to my notepad anymore. Recording everything you eat is really tough. Petty, but true.
The first week after the challenge, I splurged on salads and pizza for a few days straight. It was like I wanted both ends of the spectrum. I was so happy to have tons of fresh, crunchy vegetables, and so glad to have the freedom to eat anything I wanted (pizza). I hit that Whole Foods salad bar like a boss!
I feel like my Budget Bytes mission is renewed. When I stared Budget Bytes, I shopped once per week and spent about $20-$25 per week. I have slowly gotten out of that habit over the years as my income has increased. Even though I make more money now, I still love the idea of not over spending on food. I don't like waste, so I'm going to continue to try to plan out my meals and spend less than $30 per week on food. I loved the freedom of only shopping once per week and I look forward to keeping that up.
I want to find other ways to reduce stress than having a food "treat" or a glass of wine. That's a tough habit to break, but probably worth it. I have to say that I kind of felt better physically without all of the mindless and stress eating.
I'm sure I missed many points that I wanted to make or bring attention to, but it's hard to summarize a whole month of experience on one page. Once again, I want to thank all of you for your feedback and support during the process. I might just do this every year!
Thank you!
Read through my experience from beginning to end: