Summer is in FULL SWING and one of the most wonderful simple pleasures of summer is fresh cut watermelon. If you're a little intimidated by how to even begin to cut into one of these things, I've got a quick tutorial for you! Here is a really quick step by step guide on how to cut watermelon into classic wedges, or really easy-to-eat batons!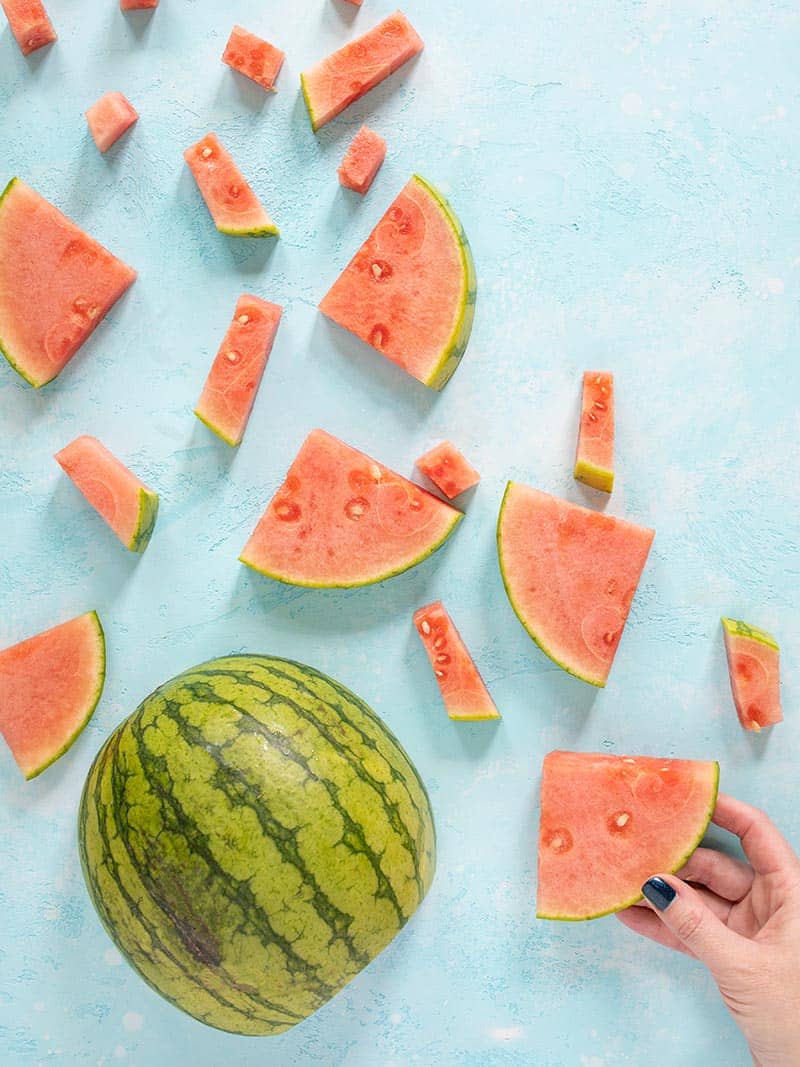 While there are several methods for cutting watermelon, I'm showing you two different methods in this tutorial—classic wedges and batons. Wedges are a great hand-held way to eat watermelon, but batons are slightly smaller and easier to eat without getting juice all over your face (especially for little hands). ;) Also, once you have the watermelon cut into batons, it's really easy to then cut the batons into cubes to use for salads.
You might also enjoy my tutorial, How to Cut and Freeze Pineapple!
How to Cut Watermelon Video
How to Cut Watermelon – Step by Step Photos
Cut off a thin slice from either the side or the end of the watermelon to create a flat, stable base. If you're using a longer watermelon, cutting from the side will be easier so it's not really tall once you stand it on the cut side.
Stand the watermelon on the flat cut side just created, then cut the watermelon in half down the center.
Lay one of the watermelon halves on the cutting board with the cut side down. Slice it in half down the center, then across the center cut into 1-inch thick slices.
And now you have classic watermelon wedges! If you want to take it one step further…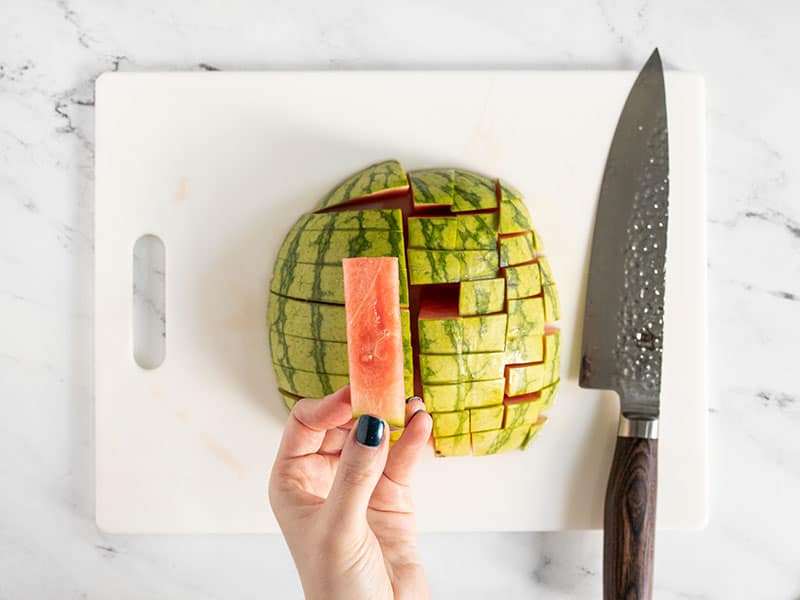 Turn the watermelon 90 degrees again and cut across the slices to creates squares. Each "square" will be the "handle" on an easy-to-eat watermelon baton!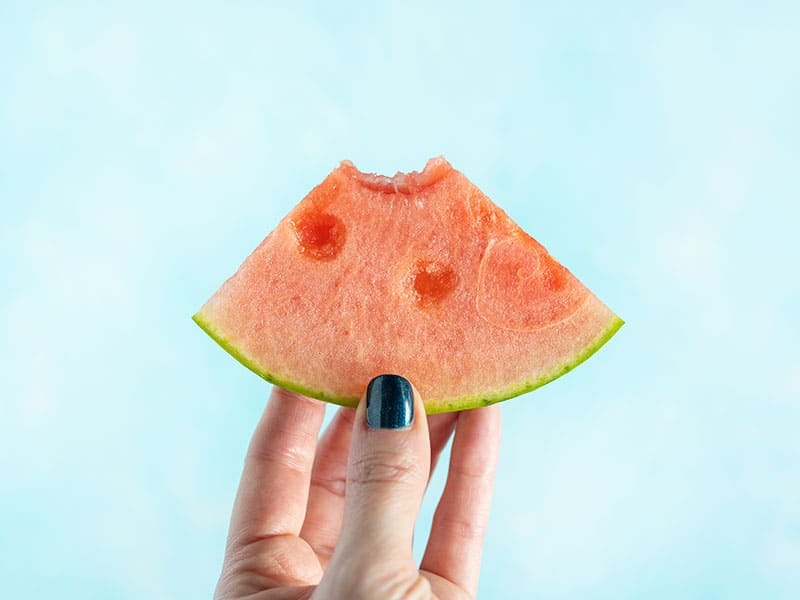 I hope you enjoy a relaxing, hot summer full of lots of juicy watermelon!