Hey guys! Time for Sunday meal prep again! This week I wanted to prepare a lunch that didn't need reheating, so I thought it was a great time to revisit one of my favorite old recipes, Curry Chicken Salad. For the Curry Chicken Salad Meal Prep I paired the chicken salad with some crackers for dipping and a tart green apple, which perfectly compliments the earthy chicken salad. It's a simple lunch box that holds up well in the fridge and doesn't require a lot of prep.
You could always turn the chicken salad into a wrap using a large tortilla and adding some lettuce, although I feel like this wouldn't hold up quite as well in the fridge over the 3-4 days as the salad alone. If you're concerned about the crackers getting soft in the fridge, simply pack them separately in a sandwich bag. And lastly, I used only half apple per lunch box because that would be adequate for me, but I'm sure some people will probably prefer a whole apple per meal.
For more information about meal prepping, how it works, and why I do it, check out Meal Prep 101: A Beginner's Guide to Prepping and Portioning Meals, or check out my entire Budget-Friendly Meal Prep Archive.
Curry Chicken Salad Meal Prep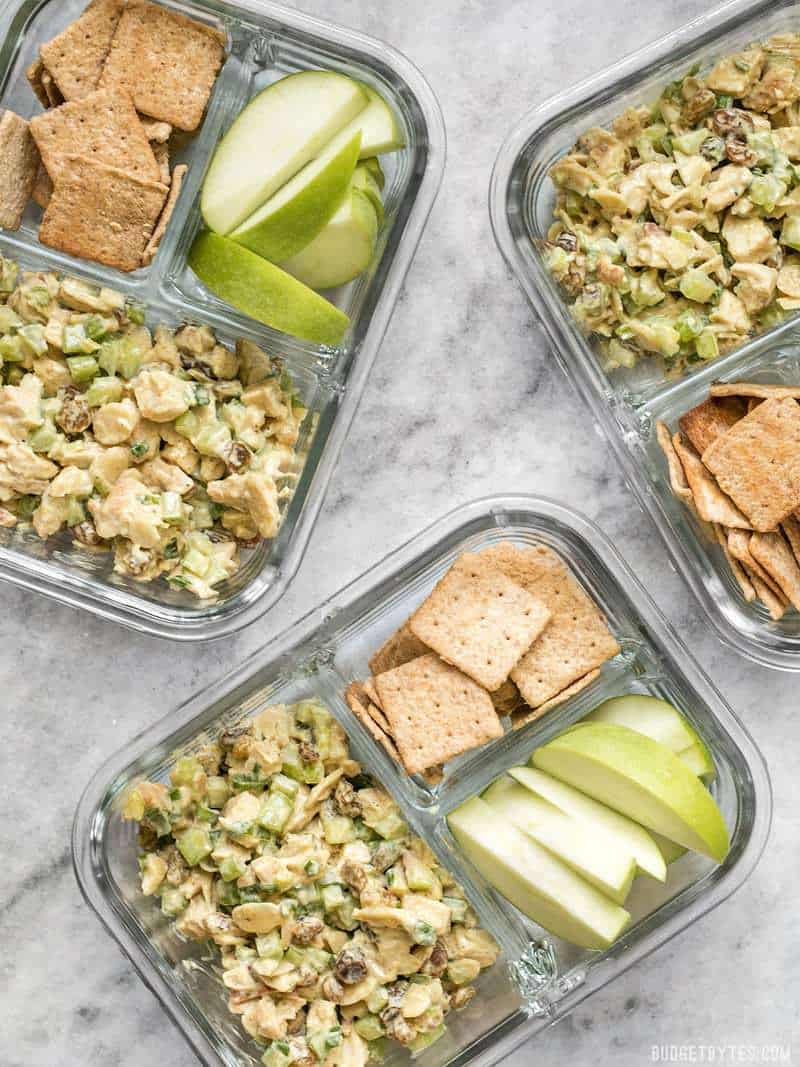 I got some new containers! The jury is still out whether I like them or not, but they do hold quite a bit and the divided compartments do come in handy. The only thing I dislike so far is that they came in a pack of three instead of four. :P
This Meal Prep Includes:
One recipe Curry Chicken Salad: $5.61
3/4 box Wheat Thins: $1.71
2 Granny Smith Apples (1/2 per box): $1.61
TOTAL COST: $8.93
Cost per meal: $2.23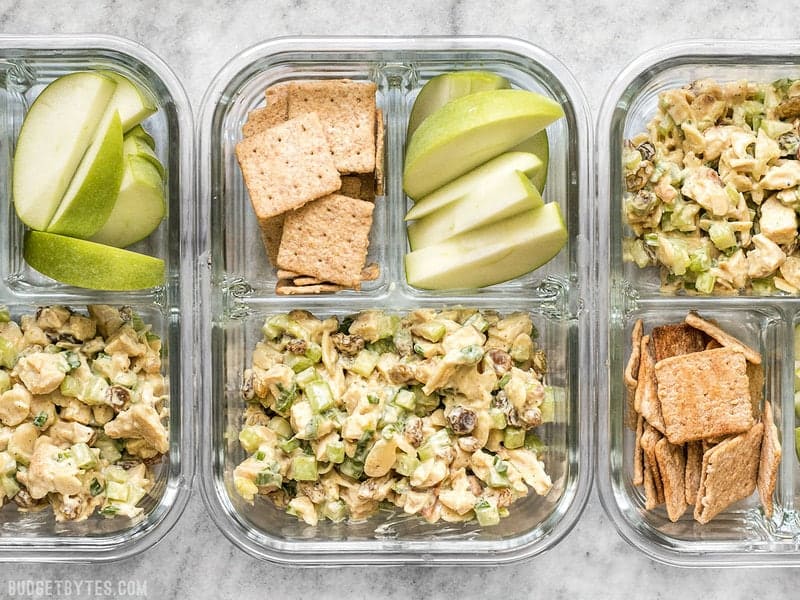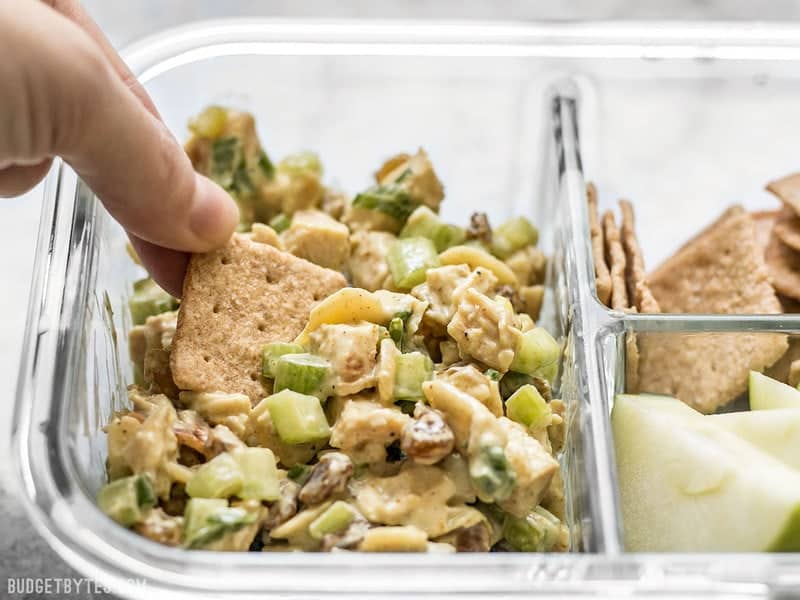 Notes:
Tossing the apple slices with a little lemon juice helps prevent browning.
If you want to eat this as a wrap, you can always pack the tortilla separately and just wrap it each day at lunch to prevent the tortilla from getting wet as it sits in the refrigerator.
I prefer mild curry powder for this chicken salad.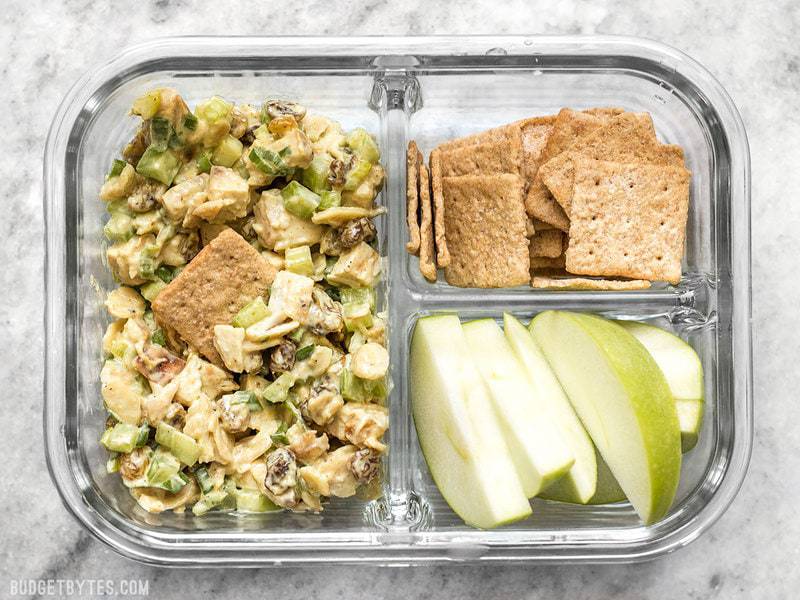 This post may contain affiliate links which won't change your price but will share some commission. As an Amazon Associate I earn from qualifying purchases.