I almost forgot to mention, I meal prepped my Cheddar Cheeseburger Meatloaf last week! I paired the meatloaf with some Fluffy Garlic Herb Mashed Potatoes and some simple green beans for a seriously satisfying and classic meal. This simple Cheeseburger Meatloaf Meal Prep is definitely one of my new favorites!
For more information about meal prepping, how it works, and why I do it, check out Meal Prep 101: A Beginner's Guide to Prepping and Portioning Meals, or check out my entire Budget-Friendly Meal Prep Archive.
Cheeseburger Meatloaf Meal Prep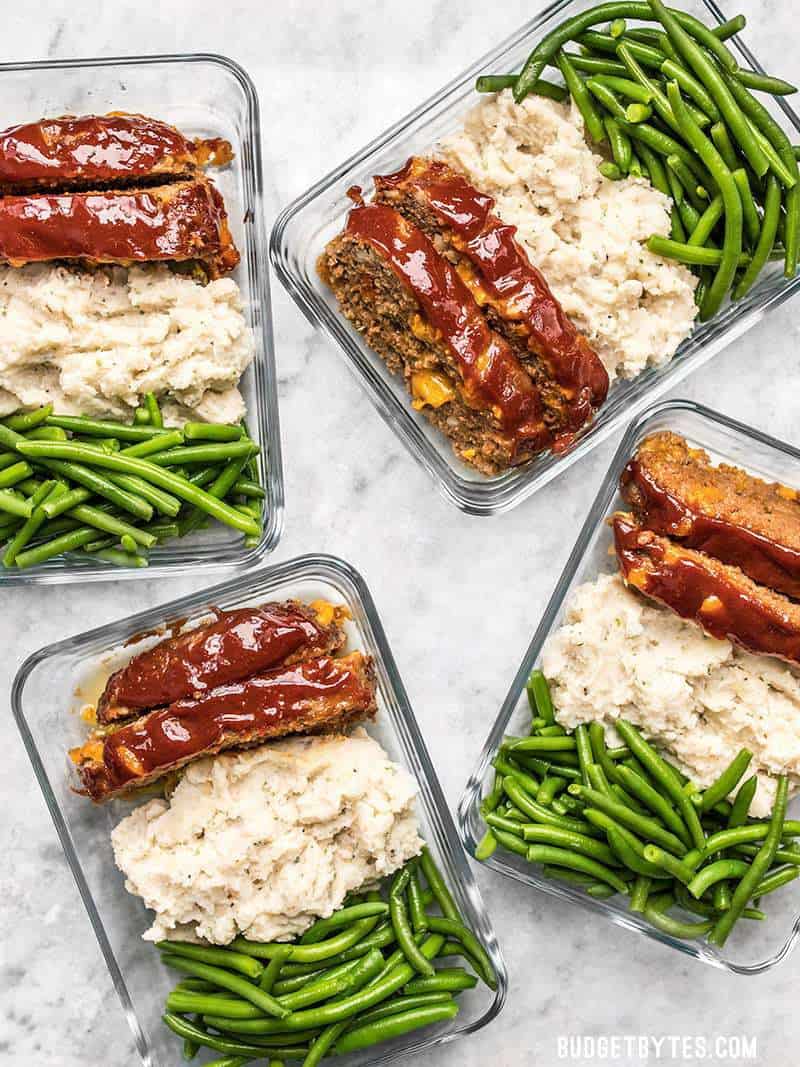 This Meal Prep Includes:
Cheddar Cheeseburger Meatloaf (4 servings): $7.31
Fluffy Garlic Herb Mashed Potatoes (6 servings): $2.05
1 pound Green Beans: $1.39
Total Cost: $10.75
Cost Per Serving: $2.52
Cost of Leftovers (2 servings mashed potatoes): $0.68
The glass meal prep containers pictured above can be found here. All my other glass meal prep containers can be found in my Amazon store. (As an Amazon Associate I earn from qualifying purchases.)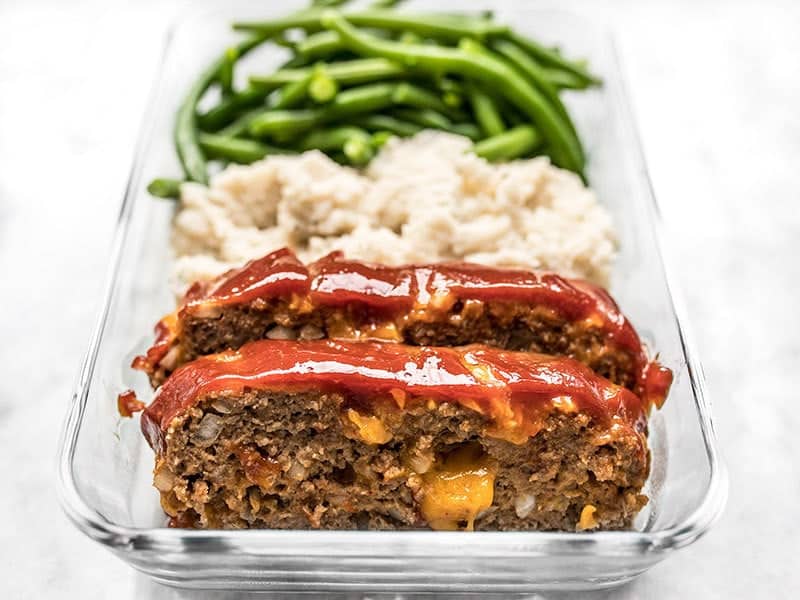 Green Beans:
Instead of steaming fresh green beans this time, I just bought a bag of frozen green beans from Aldi. Since the green beans are blanched before freezing, they are already partially cooked and will complete cooking as you reheat the lunch box, so I just thawed them and put them straight in my meal prep containers. That being said, I like my green beans cooked only to the point where they still have a little tooth. If you prefer them softer or more well cooked, you may want to boil or steam them for a few minutes before packing them into your containers.
Leftovers:
The recipe for Fluffy Garlic Herb Mashed Potatoes makes about 6 cups, or six 1-cup servings, but I generally only pack 4 days worth of food at a time (for best quality). The extra mashed potatoes can either be eaten at other meals (I can never get enough mashed potatoes) OR you can actually freeze them. Just scoop them out onto a parchment paper lined baking sheet and freeze until solid, then transfer to a freezer bag for longer storage.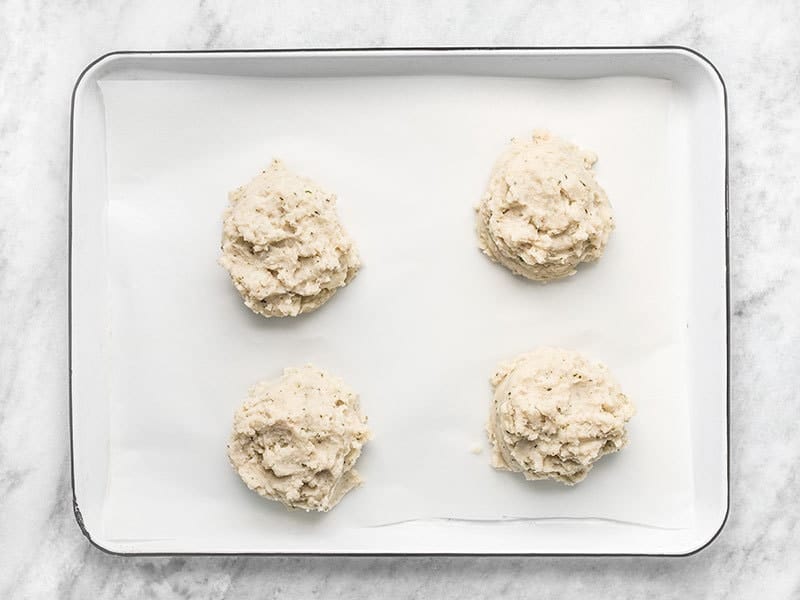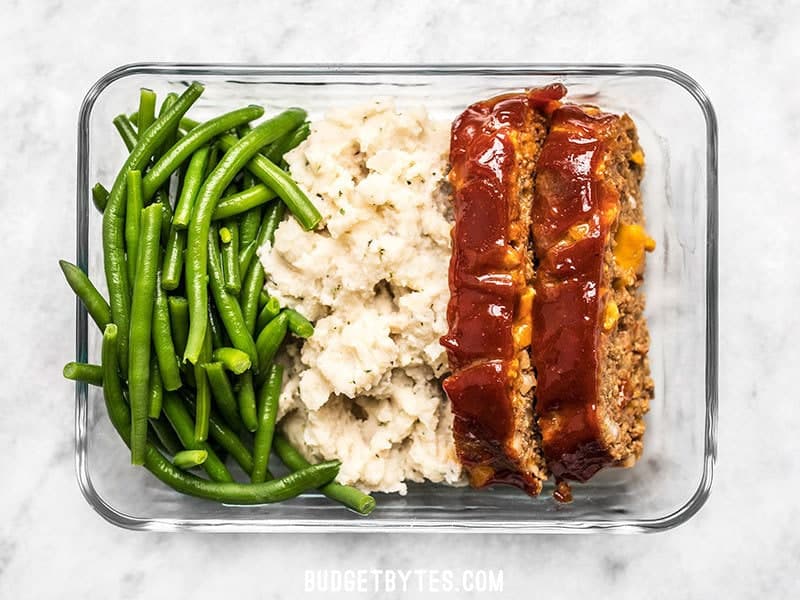 Cheeseburger Meatloaf Meal Prep – Such a classic!