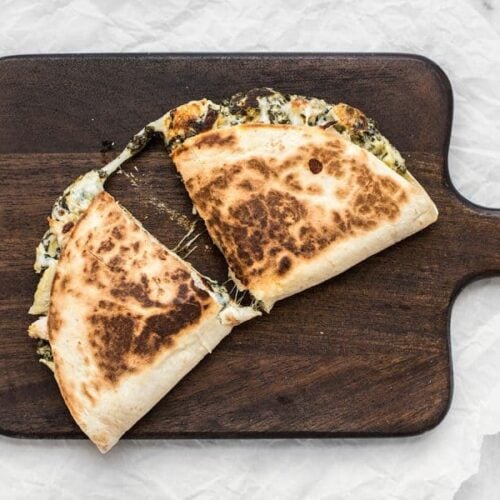 Print Recipe
Spinach Artichoke Quesadillas
Use your leftover party dips to make a delicious lunch the next day, like these super creamy Spinach Artichoke Quesadillas.
Spread the spinach artichoke dip over one half of the tortilla. Top with pieces of shredded chicken and a couple dashes of your favorite hot sauce.

Fold the tortilla in half to close, then place it in a dry skillet. Cook the quesadilla over medium heat until brown and crispy on one side, then flip and cook and until brown and crispy on the second side.

Slice the quesadilla into two or three pieces with a pizza slicer or large knife, and serve.